THE BEST NON-FISH TACOS YOU'LL EVER MAKE!
Lately, most weekends at the farmhouse have consisted of gardening, working on new recipes, and a cocktail here and there (while gardening). Ever since watching the Diana Kennedy documentary on Netflix we've been binging on homemade Mexican food, too. If you haven't seen the documentary and love Mexican food as much as we do, watch it right now! We've had a few of her cookbooks but it was a real treat to see her sassy and authentic personality come to life in the film. It's been fun making a few of her classic recipes as well!
What we love about tacos, is you can pretty much put whatever you like on them! Diana would probably roll her eyes at these delicious vegan fish tacos as they're, of course, not a traditional Mexican dish. But that's okay—we think they're super delicious and surprisingly easy to make (don't let the long recipe fool you). The secret ingredient, banana blossoms, have the exact soft and flaky texture as fried fish and you can probably find them at your local asian grocery store. If not, you can also buy them online from Snuk Foods like we did.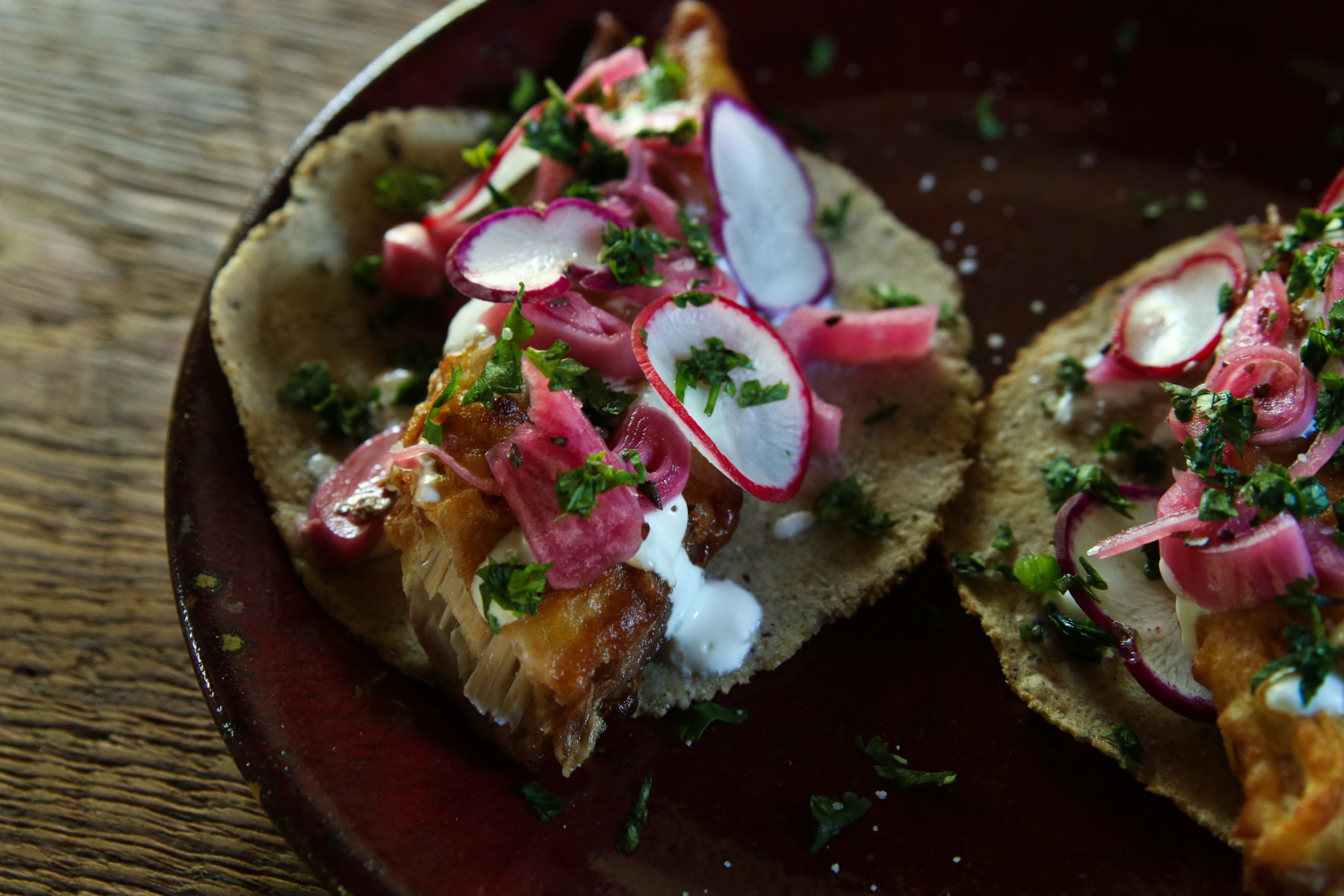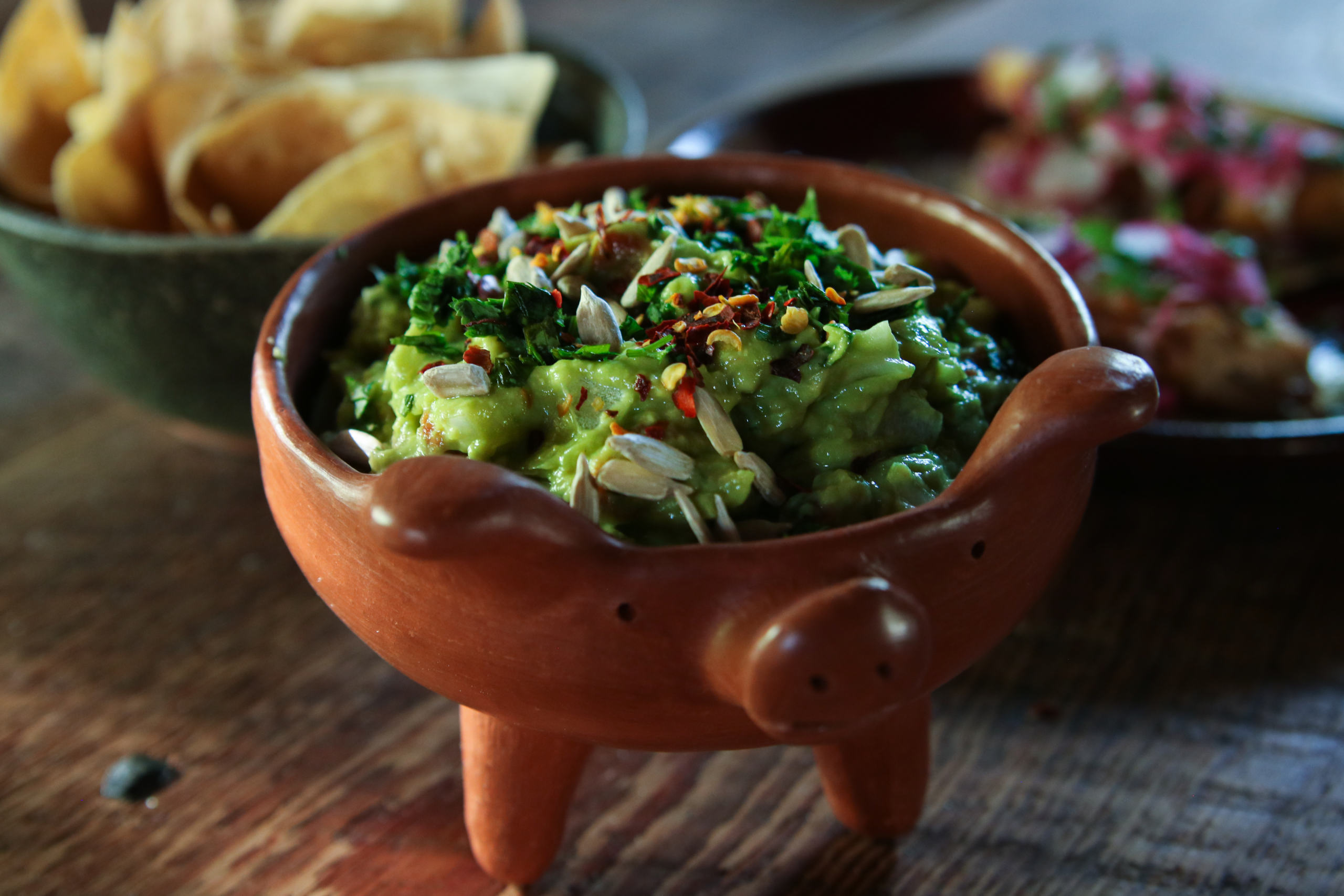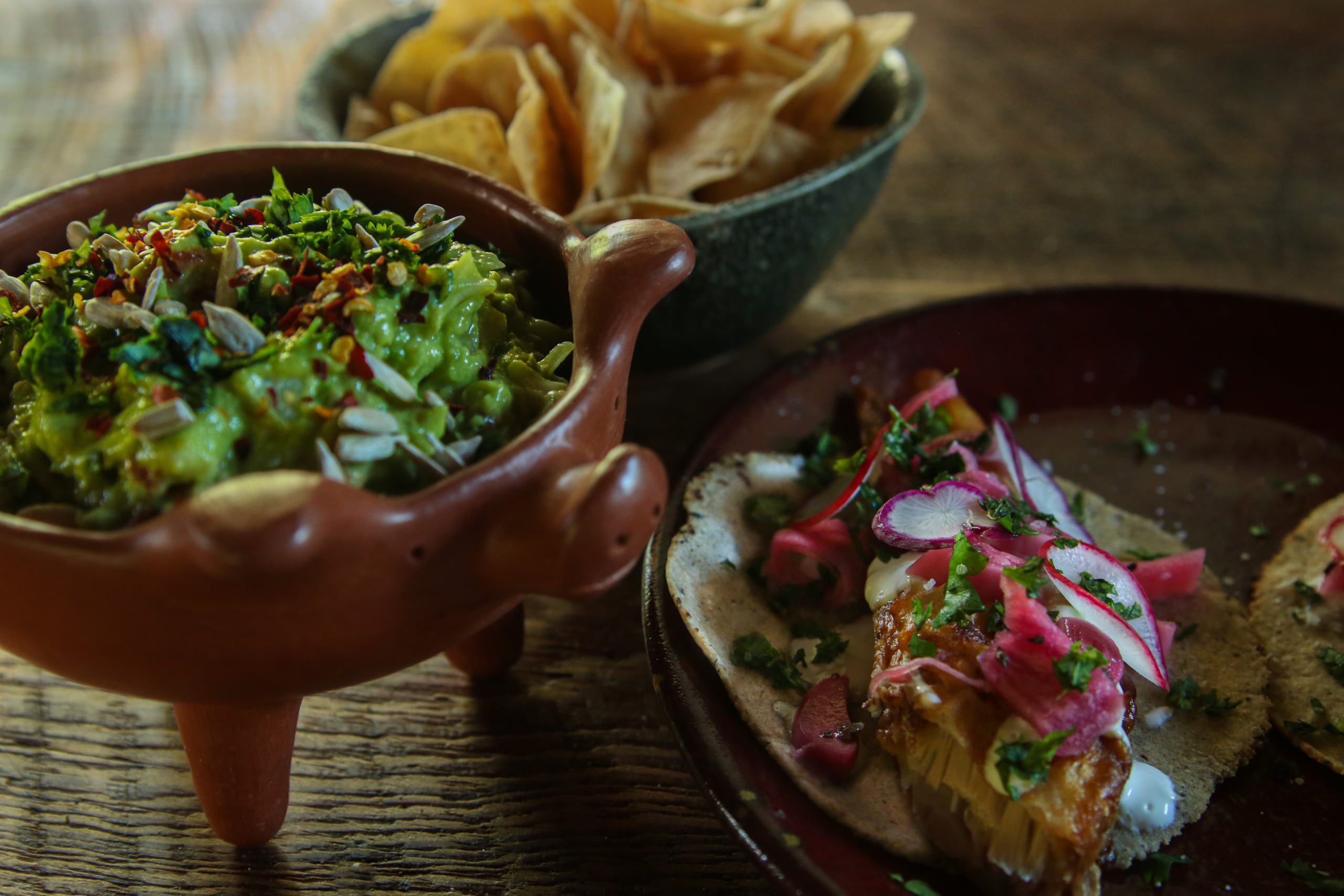 Rinse and drain the banana blossoms. Use the larger banana blossoms in the can for easy frying. One fried blossom should fit on each tortilla. If blossoms are too large cut them to fit.

In separate bowls, combine the ingredients for the flour mixture and whisk together the ingredients for the batter.

In a deep frying-pan, heat the oil to about 350° - 375°. You'll want enough oil so the battered banana blossoms can swim in the oil.

Coat the banana blossoms in the flour mixture. Then dip them in the batter. Carefully lower them in the oil. Let them fry for about 4-5 minutes until golden brown, flipping them once.

Transfer the fried banana blossoms onto a rack with paper towels underneath to remove excess oil.
Make the Dairy-Free Crème Fraiche
Place cashews, Coconutmilk Yogurt Alternative, vinegar, and salt into a blender or food processor.

Process, pulsing every 5-10 seconds until very creamy and smooth (about 2 minutes).

Refrigerate for an hour, or overnight and allow to thicken.
Place your corn tortillas on each plate and add one banana blossom per tortilla. Drizzle Crème Fraiche over blossom and add pickled onions or jalapeños, and radish slices. Garnish with minced cilantro and salt.