Pakoras, also known as bhajis, are the traditional fritters of South Asia. We like ours spicy and add a few serrano peppers but adjust to your taste. Pakoras go nicely with cilantro and/or mint chutney, hot sauce, and if you're feeling Midwestern, ranch dressing. They are also delicious served with masala chai.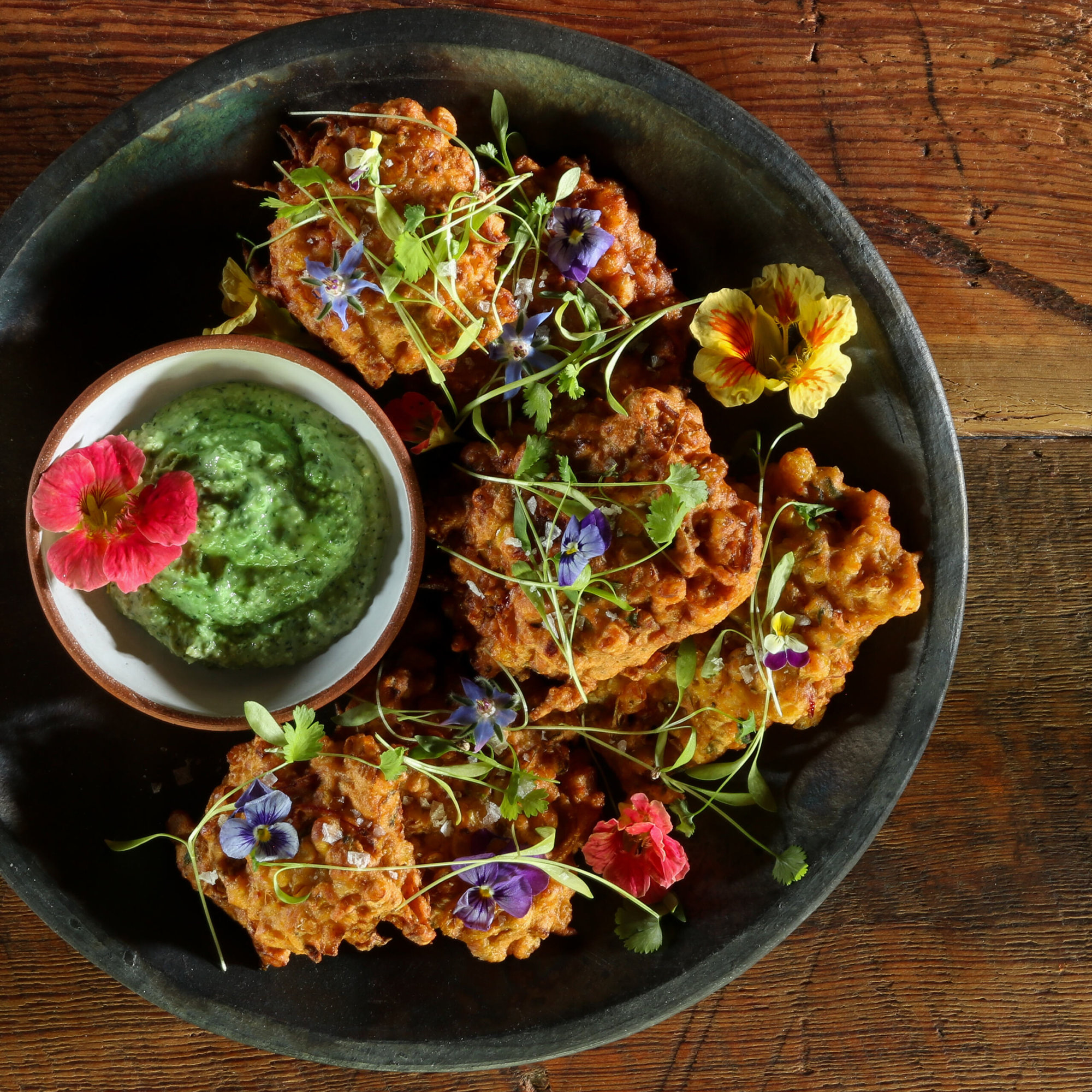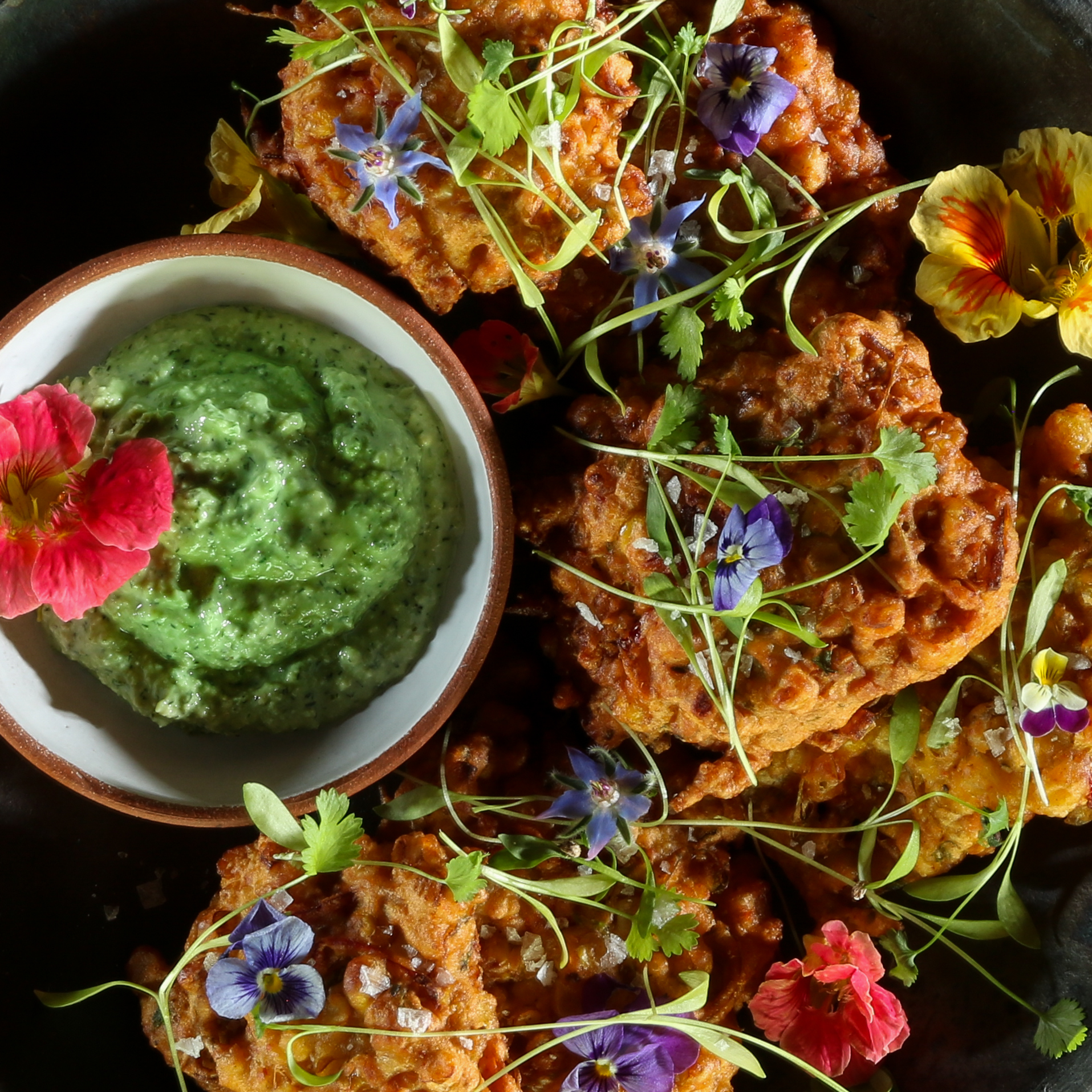 5 cups corn kernels (2 ears)
1/4 cup red onion, diced
1/4 cup cilantro, chopped
2 serrano peppers, diced
5 cups besan (chickpea flour)
1 teaspoon garlic-ginger paste
1/2 teaspoon chili powder
1/4 teaspoon turmeric
1/4 teaspoon garam masala
1 pinch hing (asafetida)
1/4 teaspoon ground black pepper
1/2 teaspoon ground fennel
1/4 teaspoon black salt (kala namak)
1/2 cup water
Oil for frying
Combine dry ingredients. Add water, taking care not to overmix. Allow the mixture to stand for 5-10 minutes. Heat oil over medium flame. Once a steady temperature of 350-375°F is reached, you are ready to fry. Form the batter into 3-4" disks and drop them into the oil and fry until golden brown on both sides. Take care not to overcrowd the pot which will lower the oil temperature, resulting in greasy pakoras. Remove and transfer to a paper towel lined plate to absorb excess oil. Sprinkle with salt and garnish with cilantro (edible flowers optional).