We're located in Hortonville, NY along the western Catskill Mountains near the Delaware River in picturesque Sullivan County.
Our farmhouse, originally known as the Woodman Cottage, was built in the year 1800 by the Woodman family, proprietors of the local grain mill. Joel H. Woodman inherited the house and adjoining mill and horse stables to then run the family business. Mr. Woodman, his wife and son also lived in New York City and owned a very successful chair manufacturing business in Hoboken, New Jersey. The family also owned a home in Palm Beach, Florida where they spent most winters.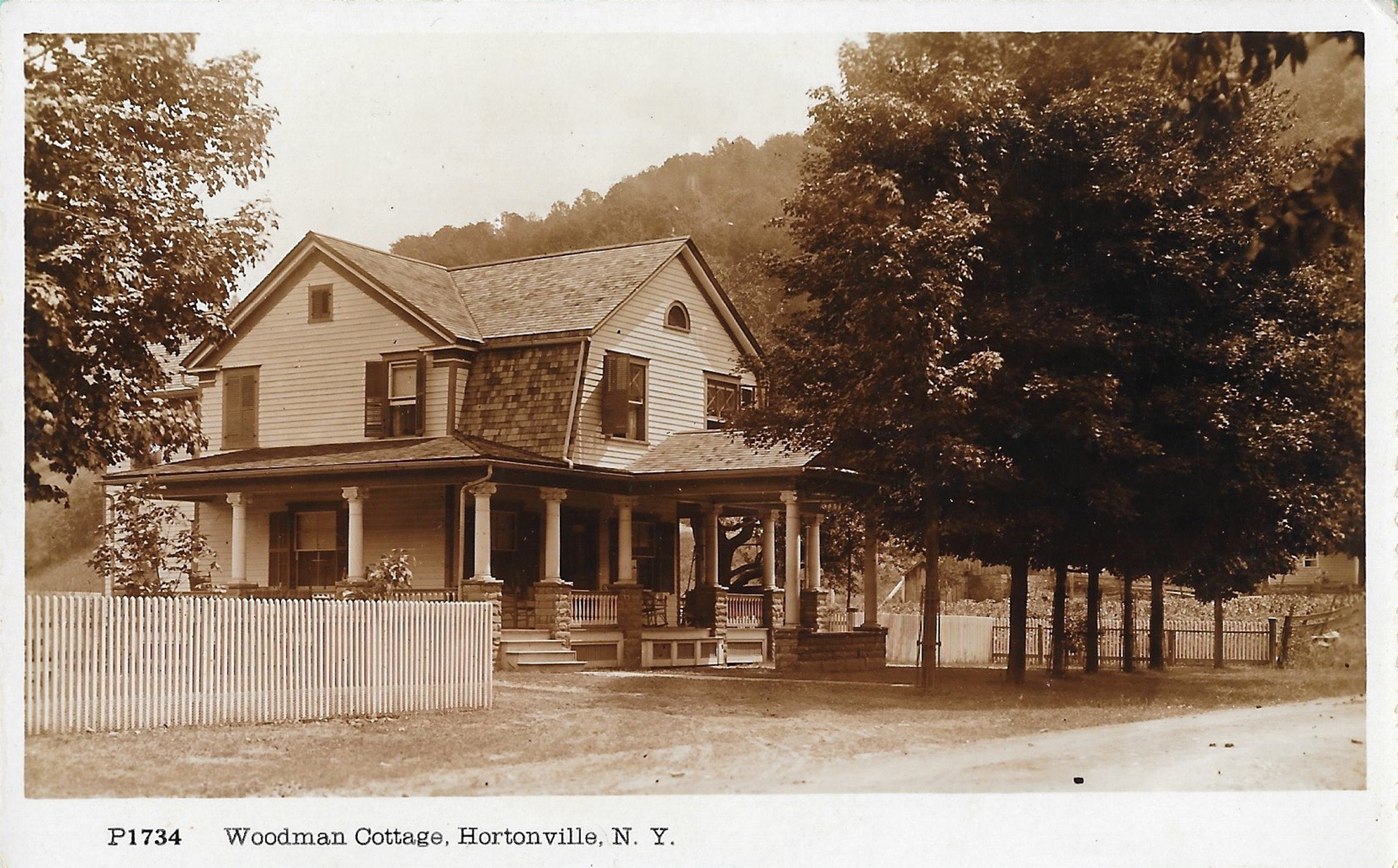 One of the oldest home in the Hortonville, the Woodman Cottage is situated just outside the village of Callicoon at the base of rolling peaks known locally as The Beechwoods. In the previous century the Woodmans' property was significantly larger, allowing them to farm and breed cattle.
Today the charming Dutch colonial farmhouse is surrounded by seemingly ancient black walnut trees, other beautiful homes, and wonderful neighbors. Its interior boasts rare American chestnut trim throughout, including a great room graced with a majestic coffered ceiling and wainscoting.