We LOVE sauces! They have the ability to bring basic staples together and elevate the ordinary. Our Tropical Romesco sauce pairs particularly well with proteins, especially with fish. I love it as a dipping sauce on my cheeseboard, and we've most recently used it with our pizza recipe (YUM)!
Romesco sauce comes from fishing communities in Catalonia, Spain and is traditionally made from hazelnuts or almonds, tomatoes, sherry or red wine vinegar, and sun-dried peppers. Our version kicks up the richness with macadamia nuts and takes inspiration from both Caribbean and South Indian cuisine, though you'll find it extremely versatile. This 5-minute sauce serves up a delicious punch of flavor perfect for the summer months ahead.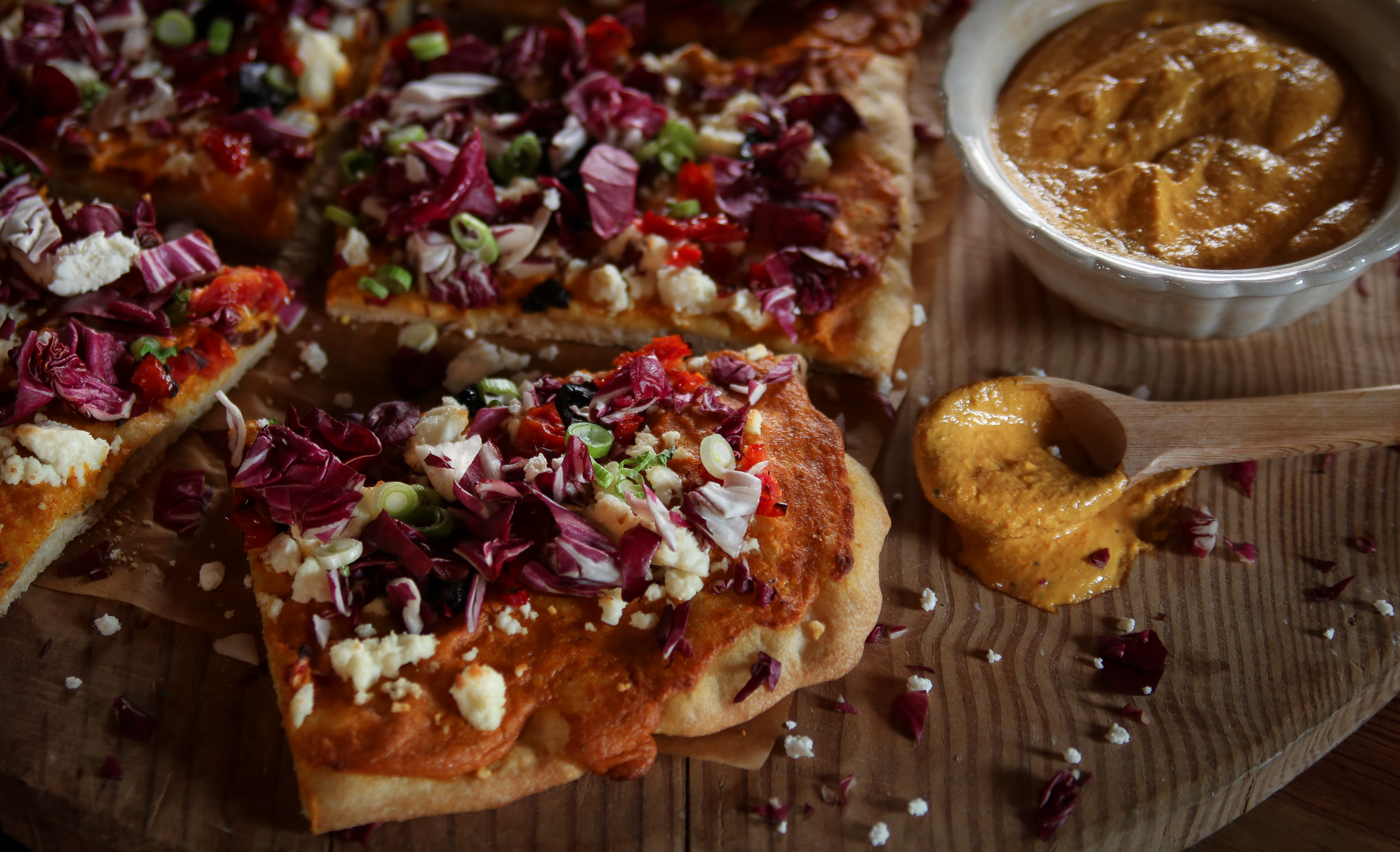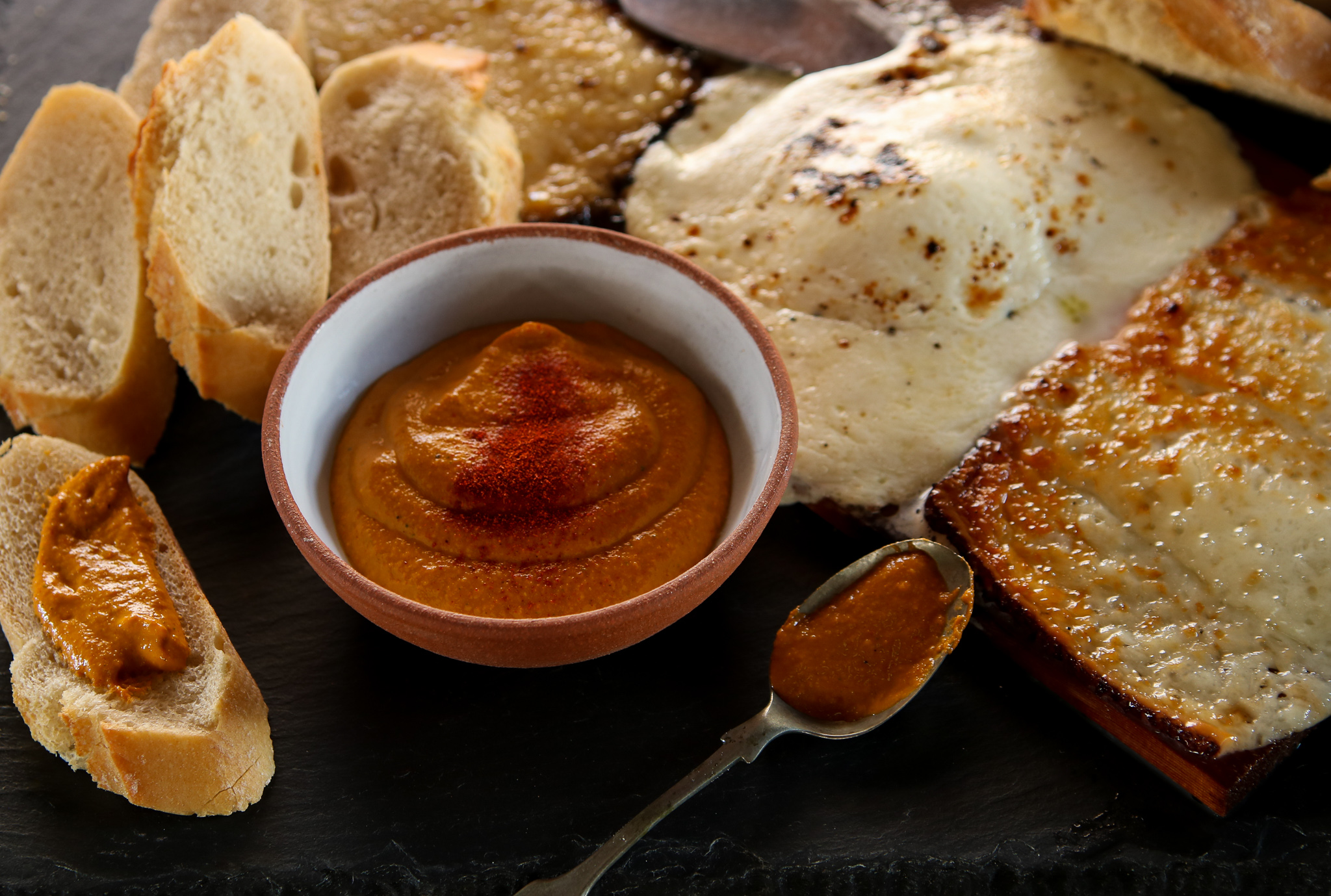 1 cup macadamia nuts
2 fire-roasted peppers
1/2 cup crushed tomato
3 tablespoons fresh cilantro
2 tablespoons grated coconut (unsweetened)
1 tablespoon chili powder
1 teaspoon paprika
1/4 cup brown rice vinegar
1/2 cup olive oil
1 teaspoon salt
1/2 teaspoon ground turmeric
Toast the nuts until fragrant, transfer to a plate, and allow to cool completely. Combine nuts and remaining ingredients in a blender or food processor and blend until smooth.