We love Mexican cuisine—its fresh and colorful ingredients, complex layers of flavors, and generous use of spice give the imagination so much to work with. At least once a week Kris makes fresh corn tortillas, and we often serve our version of frijoles refritos, i.e., refried beans, alongside them. Our recipe takes inspiration from tacos al pastor, a dish developed by Lebanese immigrants to Mexico characterized by earthy spices and tart pineapple. We prepare our beans using an Instant Pot's pressure cooker function, but you can also cook them traditionally on the stovetop. Hojas de aguacate—avocado leaves—lend a delicate anise flavor and can be found at Mexican grocery stores or online. Be patient with the onions, and let them properly brown for best flavor.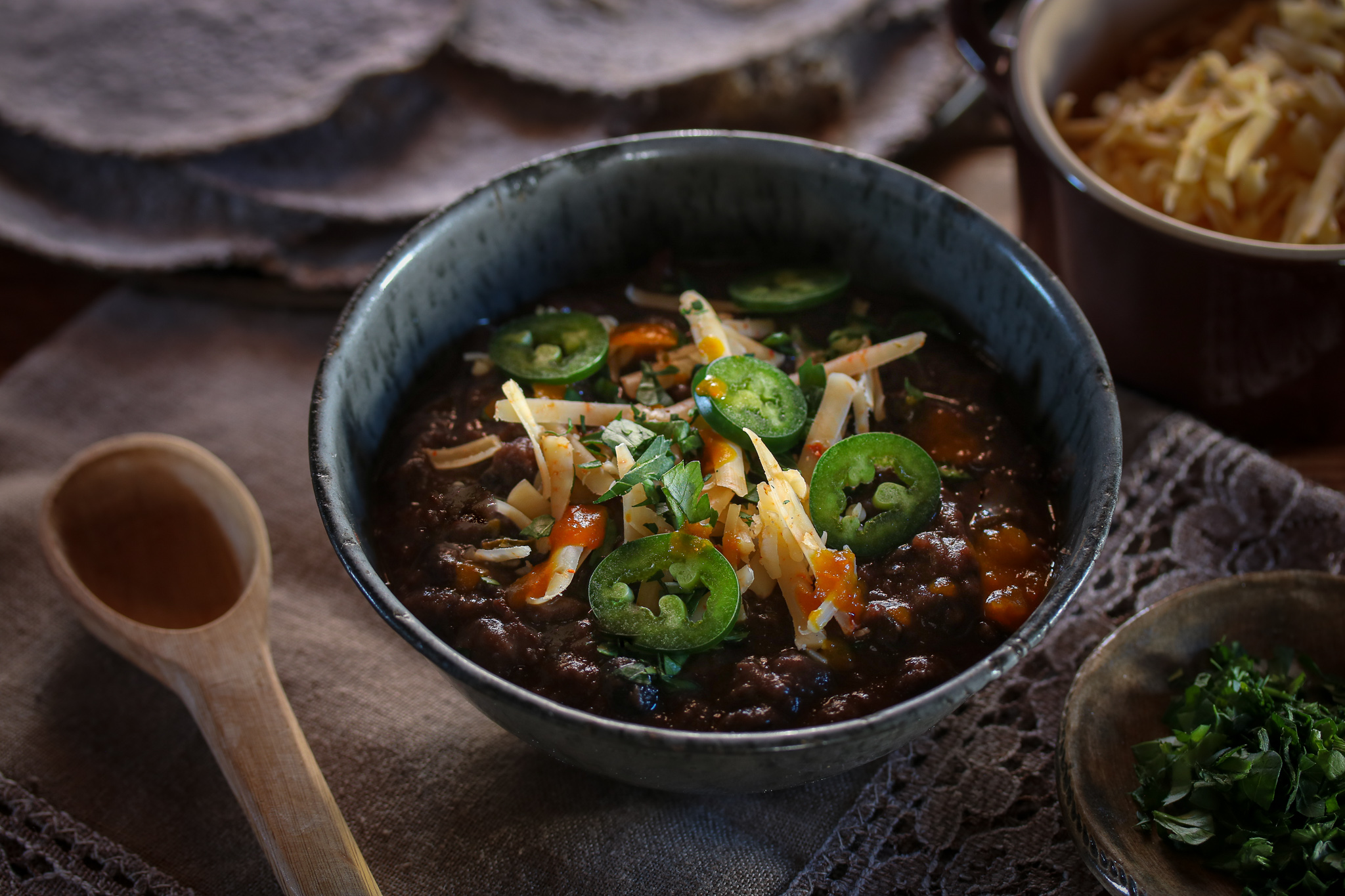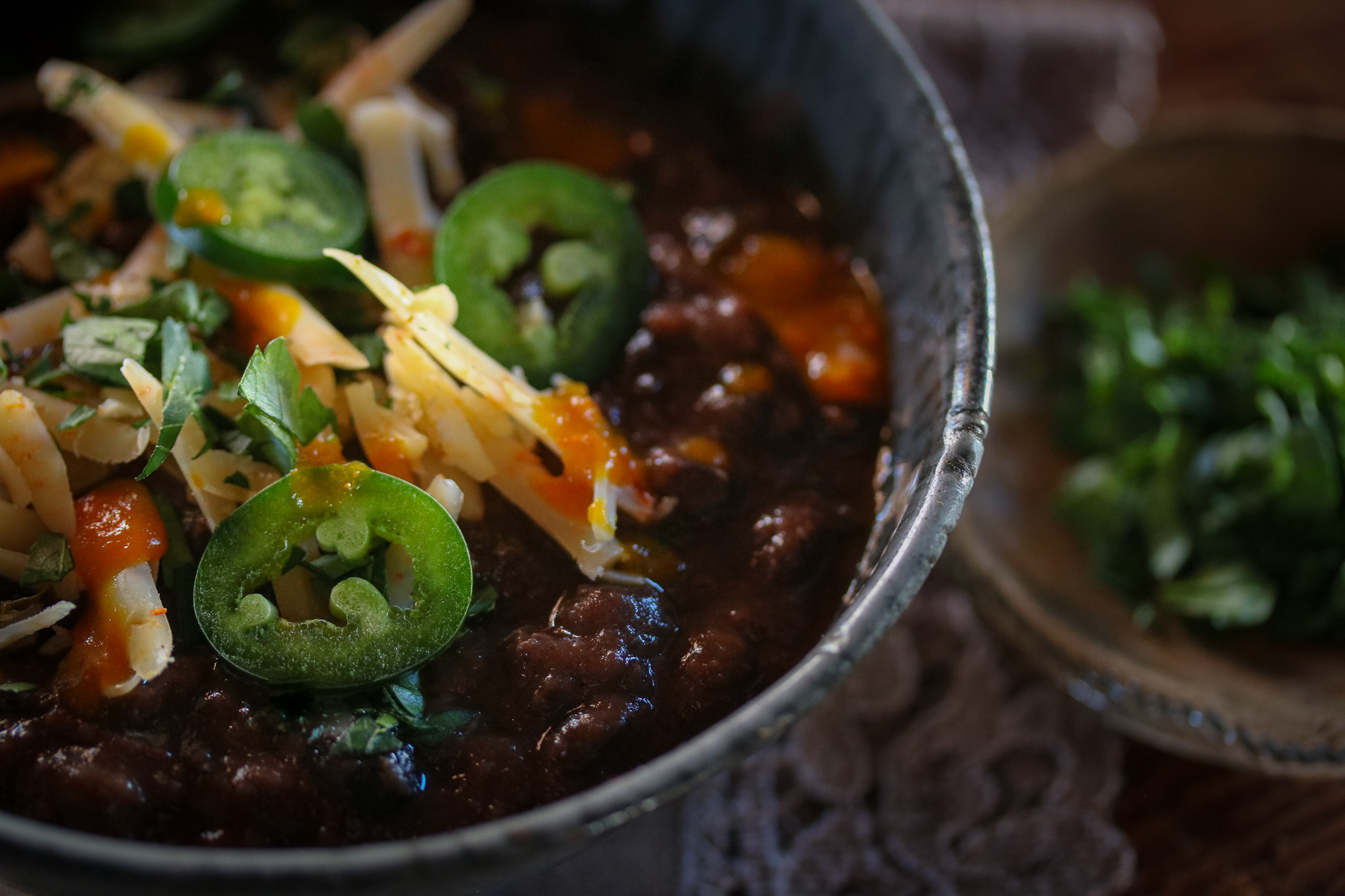 1 medium white or yellow onion, finely chopped
1 teaspoon cumin seeds
3 tablespoons grapeseed or vegetable oil
3 cloves garlic, minced
5 cups water
2 cups dry black beans
1 cup pineapple juice
1 cup crushed tomatoes and liquid
1 large or 2 small avocado leaves (hojas de aguacate)
1 tablespoon oregano
1-2 chipotle peppers in adobo sauce
Salt to taste
In a pan, sauté onion and cumin seeds in grapeseed oil until onion is well caramelized—the browner the better!  Add garlic and cook until fragrant, taking care not to let it burn. Use some of the 5 cups of water to deglaze the pan.
Transfer the browned onion mixture to the Instant Pot and add remaining ingredients, except salt. Pressure cook for 45 minutes, then let steam release for 20 minutes. Remove avocado leaves, add salt to taste, and cook on sauté setting until excess liquid cooks off.  Mash beans to desired texture.