With such an abundance of fruits in season this time of year, I always find myself craving fruit tarts. This is a simple go-to recipe of mine that works perfectly with a variety of fruits. Red currants are lush, gem-like berries with a taste somewhere between raspberry and rhubarb. The strong tart flavor of the red currants is complimented perfectly by the creamy custard and shortbread-like crust.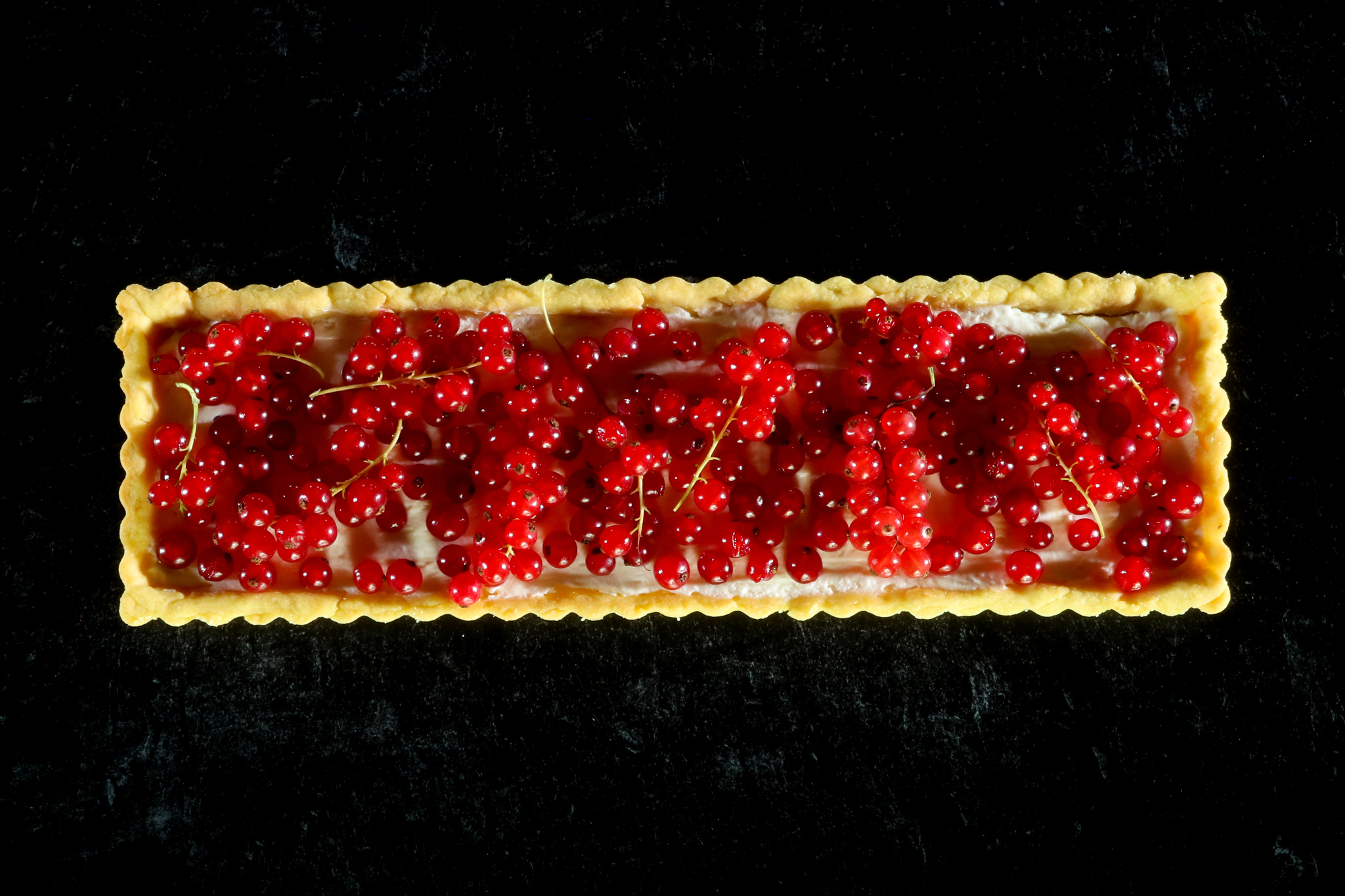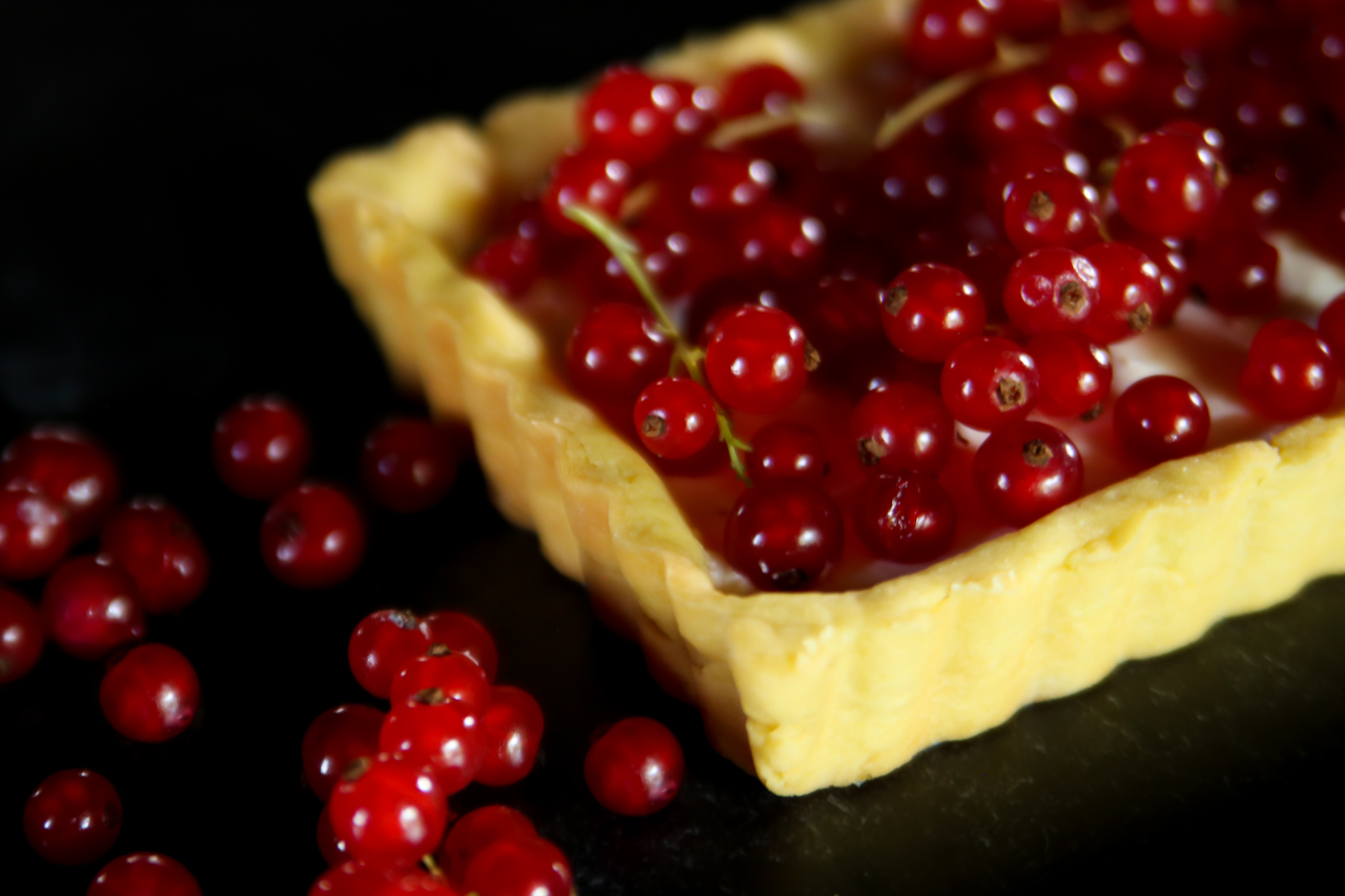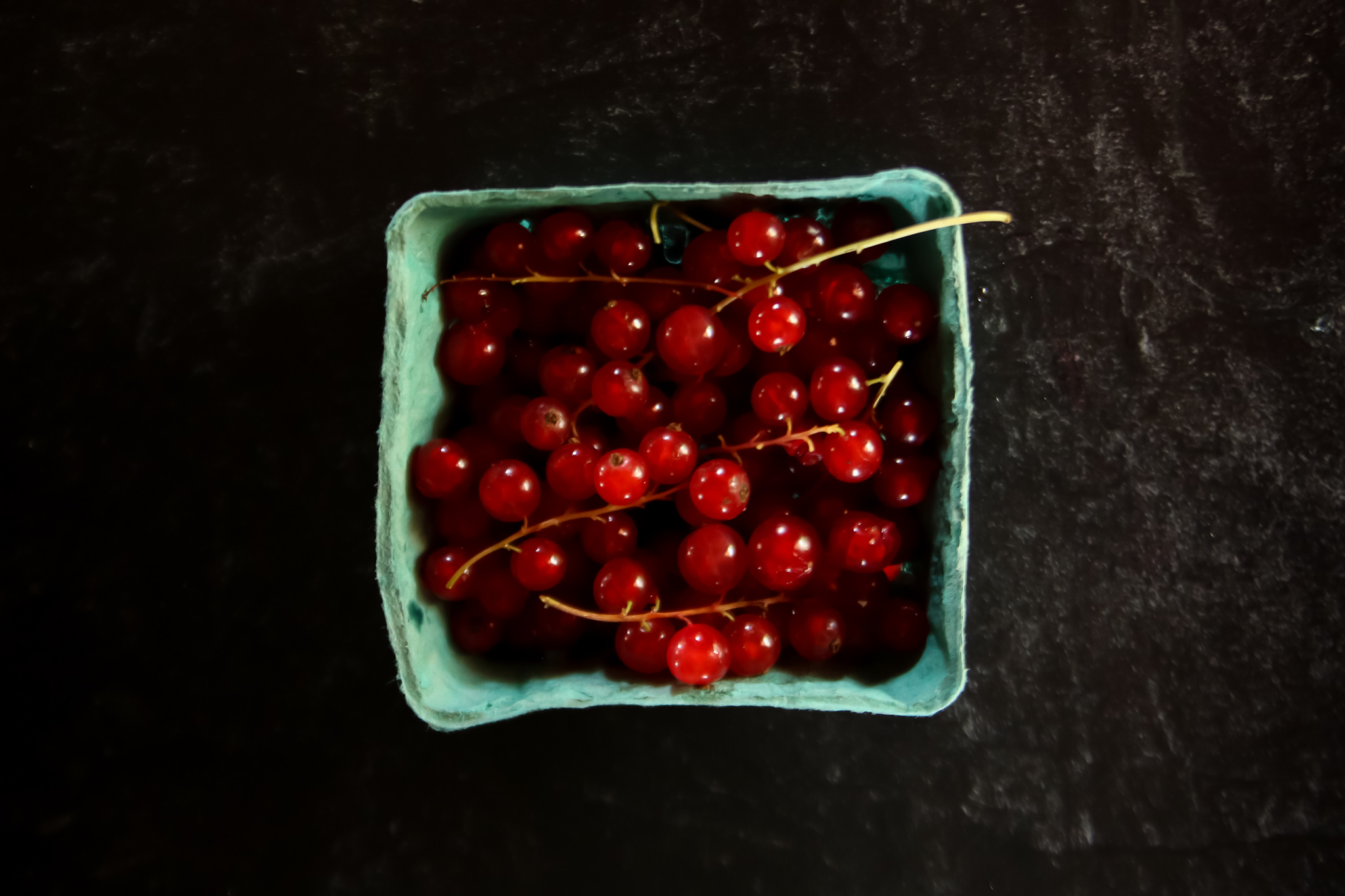 Preheat oven to 375°. In a stand mixer using the paddle attachment, mix together the sugar with the egg yolks, next add unsalted butter (cubed at room temperature), lemon zest, almond extract, and salt until combined.

On medium speed, slowly fold in the flour until the dough is formed and flour is mixed together. Remove dough from the stand mixer and shape into a ball with your hands.

Wrap the ball of dough with plastic wrap and refrigerate for at least 30 minutes or up to one day.

Roll the pastry on a lightly floured counter into a circle, take the pastry and lay it inside a 9″ tart pan. In the image, we used a 13" x 4.5" tart pan which will leave you enough ingredients to make two tarts.

Use a fork to poke holes at the bottom of the pan, and place parchment with some beans or pie weights on top.

Bake at for about 15 minutes or until the crust is a light golden brown color and let pie crust cool down completely.
In a medium bowl using a stand mixer beat heavy cream until stiff peaks form. In a large bowl, beat mascarpone and cream cheese until smooth. Add powdered sugar, lemon juice, and almond extract and beat until no lumps remain. Fold in whipped cream.

Arrange fresh red currants on top. Refrigerate until well chilled, about 2 hours.