Make these now! We're surviving  the last leg of winter immersed in citrus season with a new recipe you'll love. Moroccan-style Preserved Lemons – also known as country lemons, lemon pickle or leems – provide an exotic citrus-salty flavor to your cooking…and wonderful color in sun-starved winter. Don't limit their use to North African cuisine, though. Preserved lemons are a wonderful addition to salads, rice dishes, roasts…even desserts.
If you can find Meyer lemons, use them. With subtle floral notes they are one of those ingredients that can totally transform a meal. Also, the best way to clean citrus is with a little liquid dishwashing detergent. Just remember to rinse!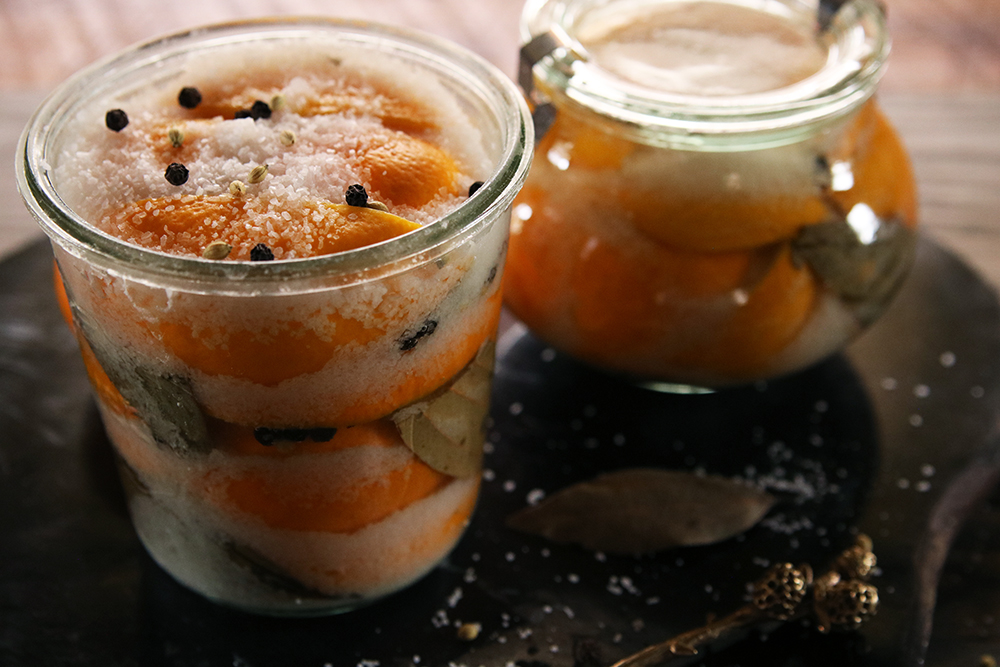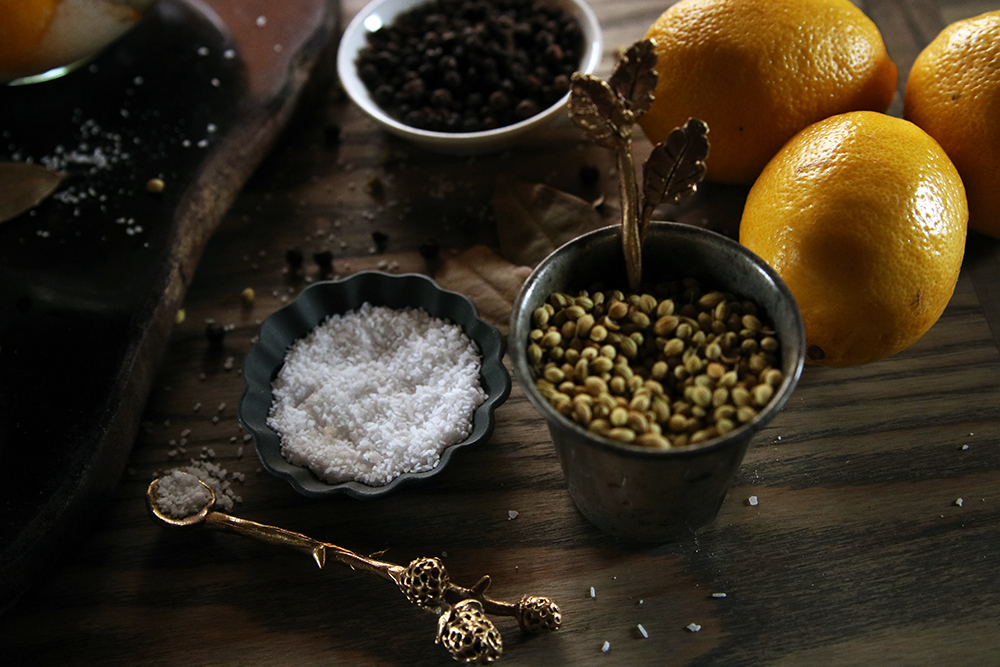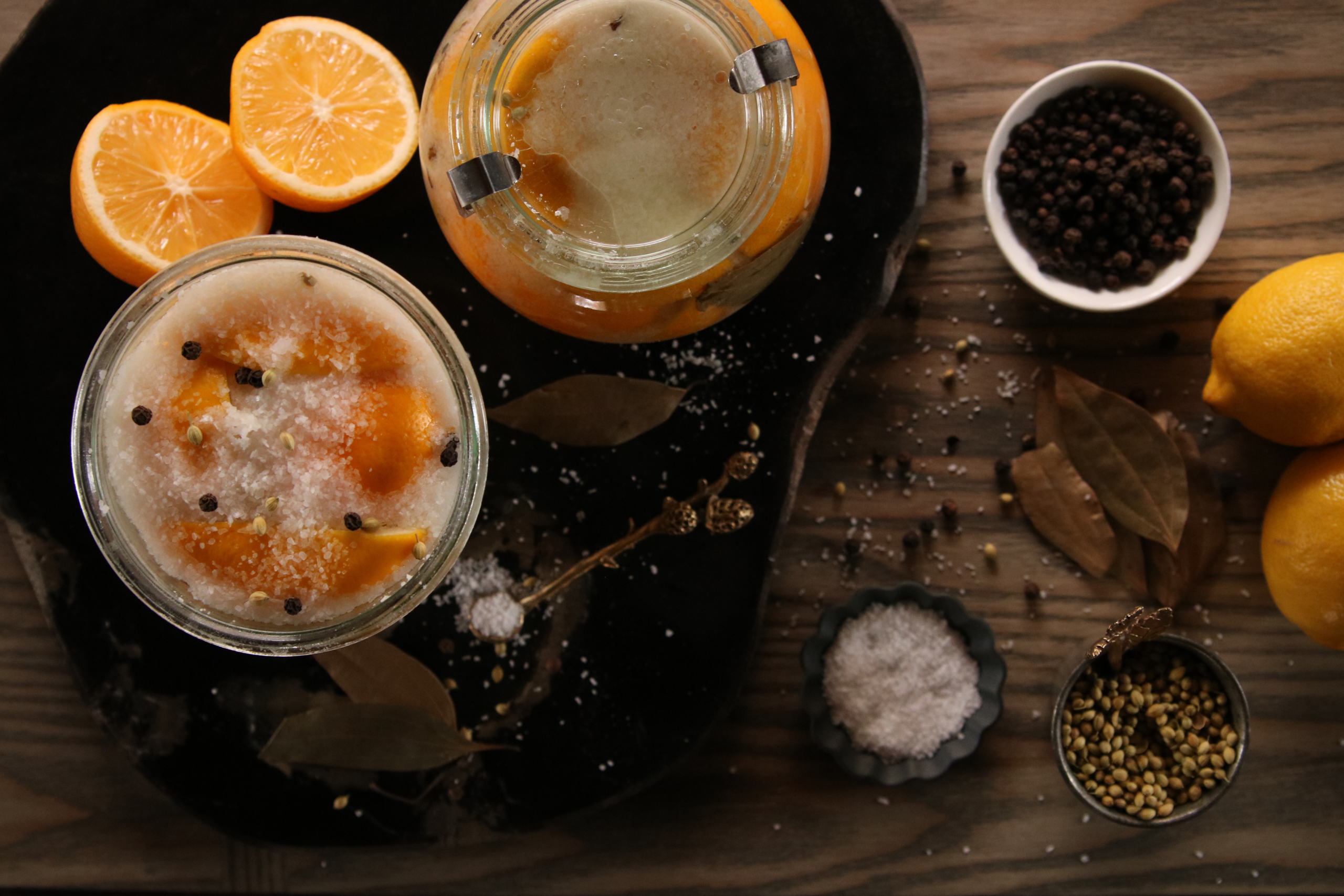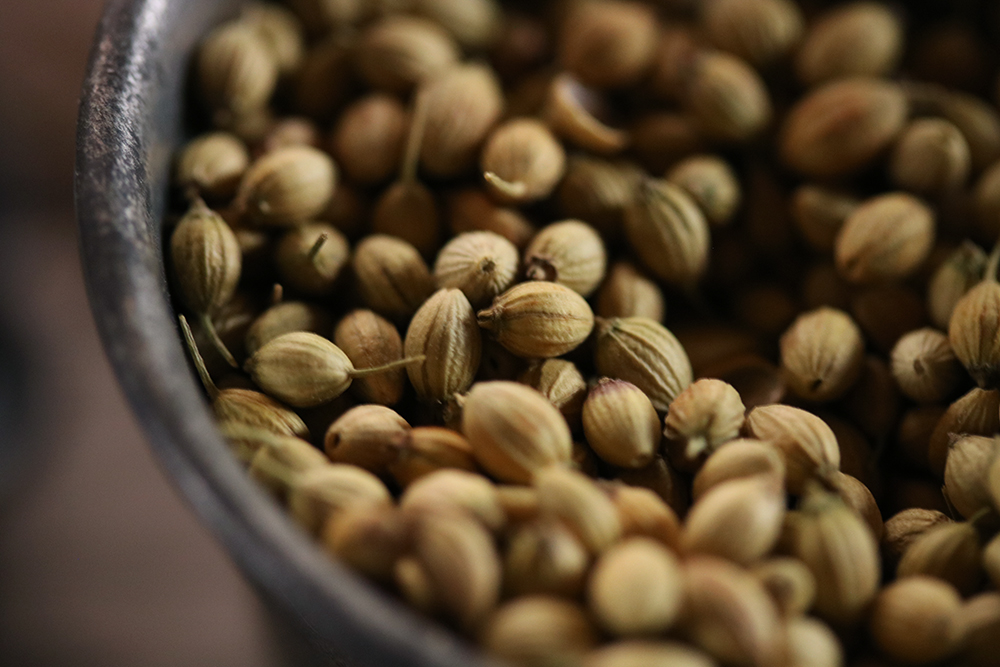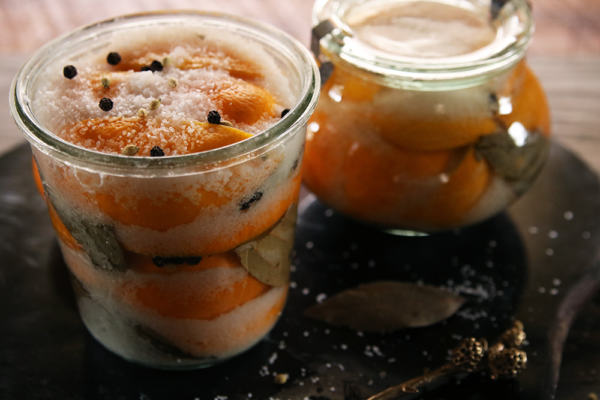 | | |
| --- | --- |
| | |
Cut each lemon in half and then quarter the halves. Next, pour about 2 tablespoons of salt on the bottom of your jar. Think of breading fried chicken: take lemon pieces and dredge in salt. Create a layer of salted lemons at the bottom of your jar and gently squish them down to release juice and remove any spaces between pieces. Add about a half teaspoon of salt on top of the layer and add the next layer of salted lemons.

Continue layering salted lemons, sprinkling peppercorns and fennel seeds between the layers every so often. Slide the bay leaves down the sides of the jar. Make sure to squish the lemons after adding each layer; ultimately you will want the juice to completely submerge the lemons. Top the jar off with olive oil within at least half an inch to the top of your jar and seal.

Let the jar sit in a cool, dark place for 1-2 weeks and then move to the refrigerator. Let the lemons marinate for at least 3 weeks before using. Add more salt if you noticed the top of jar exposed to air. To use, simply rinse, remove flesh and slice; you only cook with the peel.