THE PERFECT MAKE-AT-HOME CHOCOLATE TRUFFLES
Okay we'll admit it, we're not into Valentine's Day, like not at all. But…we are into good chocolate, truffles, unique flavor combinations, and showing our love for each other everyday (obviously).
I've been making these easy chocolate truffles since college and I believe it was an old Martha Stewart recipe? What I love about this recipe is that it's a great starting point for you to  add your own creative flavors and toppings. Before you get crafty with sprinkles and edible glitter toppings (I know, it's tempting), try some more sophisticated flavors, both sweet and savory, to garnish your truffles and enhance your chocolate. For this recipe we used edible rose petals, cracked pink peppercorn, and Himalayan salt. The flavors pair wonderfully and they look pretty darn fancy, too!
These easy make-at-home truffles are a perfect dinner party treat any time of the year and can be made in advance and kept frozen for those last minute guests.
Scroll down for recipe and always remember to spread more love and eat more chocolate! Happy Valentine's Day!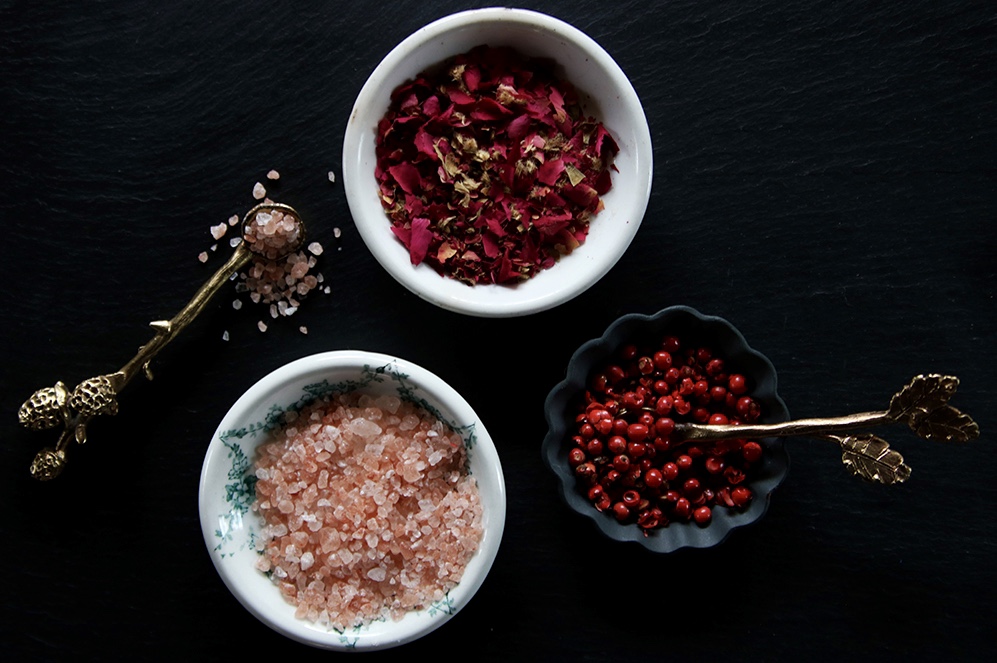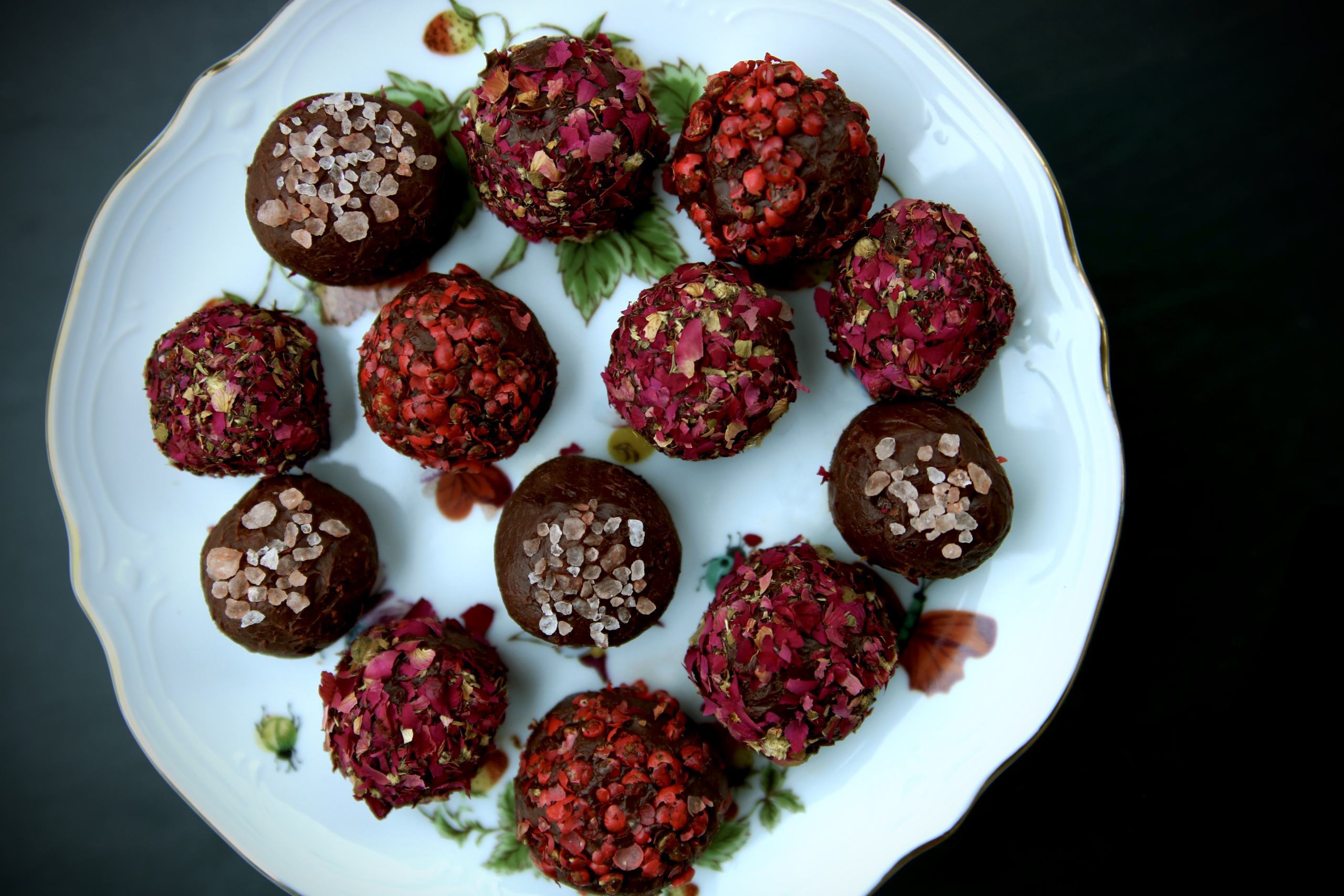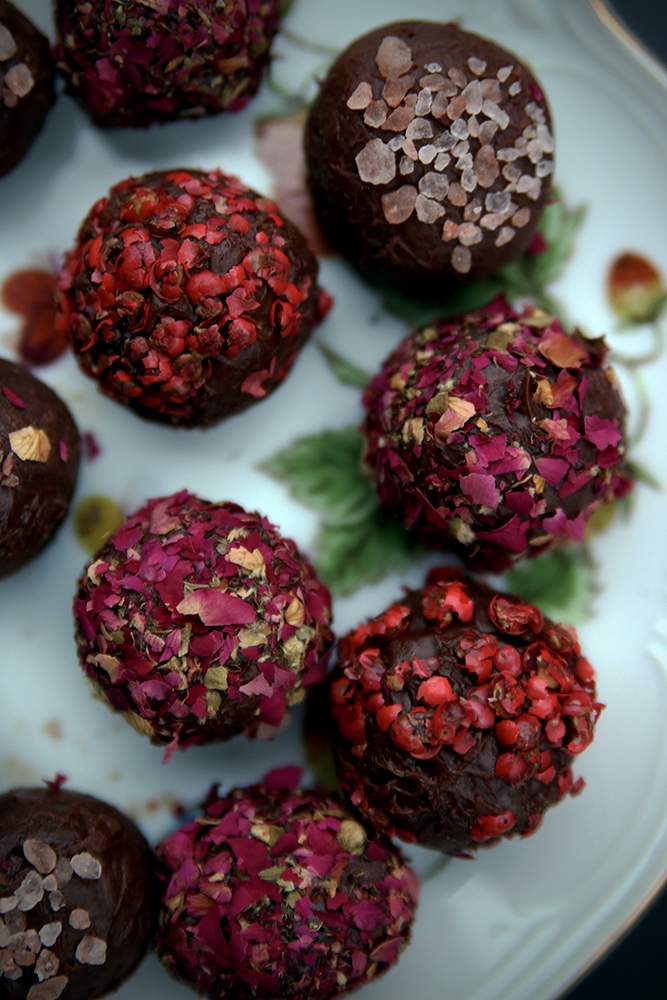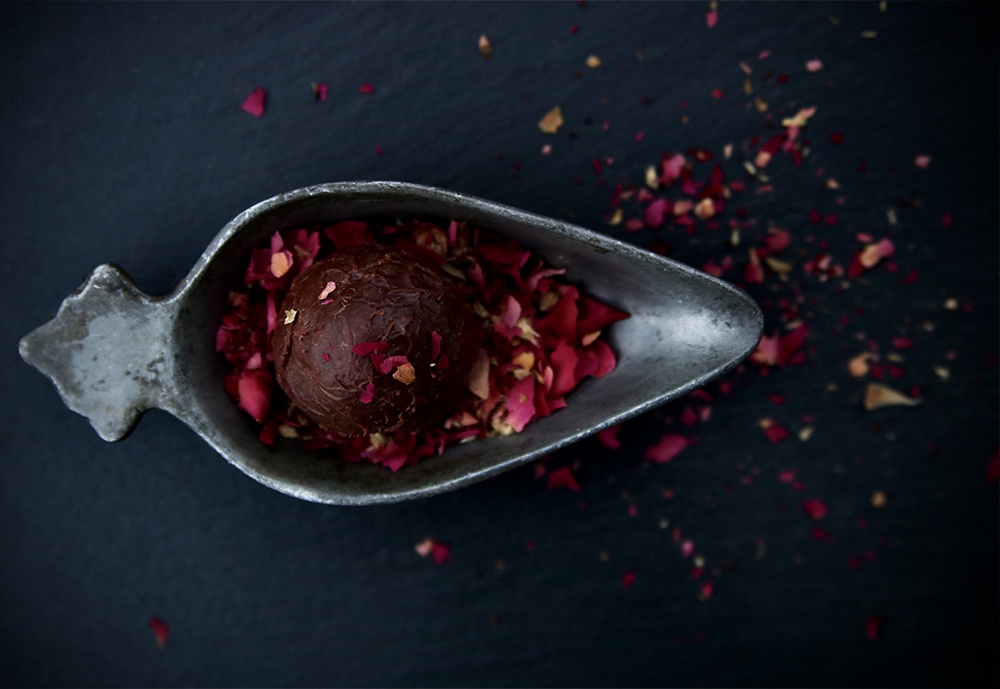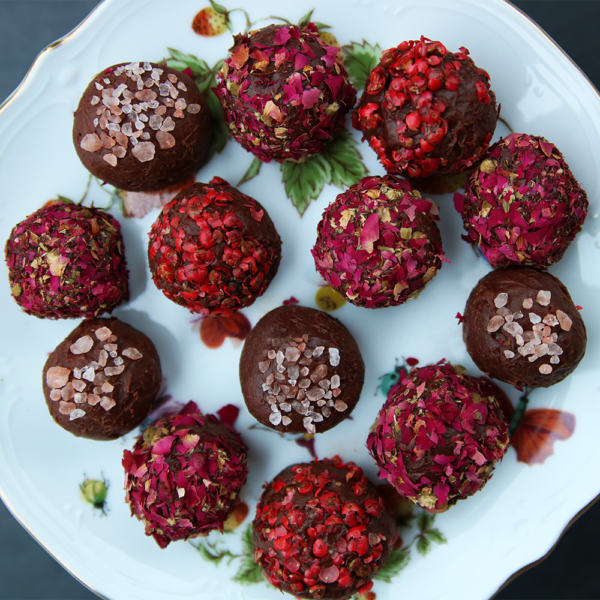 | | |
| --- | --- |
| | |
Place chocolate in a bowl (make sure to chop very fine for even melting). Bring cream, Grand Marnier, and salt to a simmer in a small saucepan. Pour over chocolate, and let stand for 2-3 minutes. Whisk until smooth.

Pour chocolate mixture into an 8-inch square baking dish, and refrigerate until chilled, about 40 minutes.

Scoop balls of chocolate mixture using a melon baller or tablespoon. Roll perfect balls with your hands and place on baking sheet with parchment paper. Then roll balls in toppings, until fully coated. Himalayan salt should be sprinkled with only a few pieces of salt.

Place baking sheet with finished truffles in refrigerator to chill before serving or keep them in the freezer.