KICK UP YOUR CITRUS GAME WITH KUMQUATS
After taking a hiatus from cocktails and alcoholic beverages in January we're kicking off citrus season with a wonderful new farmhouse cocktail (alcoholic & non-alcoholic). The Kumquat Smash cocktail is a delicious citrus-induced tipple that will transport you to those warmer months ahead.
If you're unfamiliar with a kumquat, you're in for a real treat. It's basically an orange in the size of a grape that packs a sweet, sour, and bitter punch. Better yet, you can eat the whole darn thing including the peel and seeds. The peel is the best part giving you a sweet and bitter zing of flavor. Since it is citrus season you should be able to find kumquats at your local specialty grocery store. You can also replace the kumquats with a few clementine or blood orange slices for a similar taste.
To compliment our citrus-based drink we're adding a hint of floral with delicate elderflower liqueur, a local gin, and rosemary simple syrup which pairs wonderfully with citrus.
MOCKTAIL VERSION
This refreshing cocktail can also be made as a non-alcoholic beverage by skipping the gin and elderflower liqueur and adding more club soda.
Cheers to citrus season and counting down the days until spring! See printable recipe below…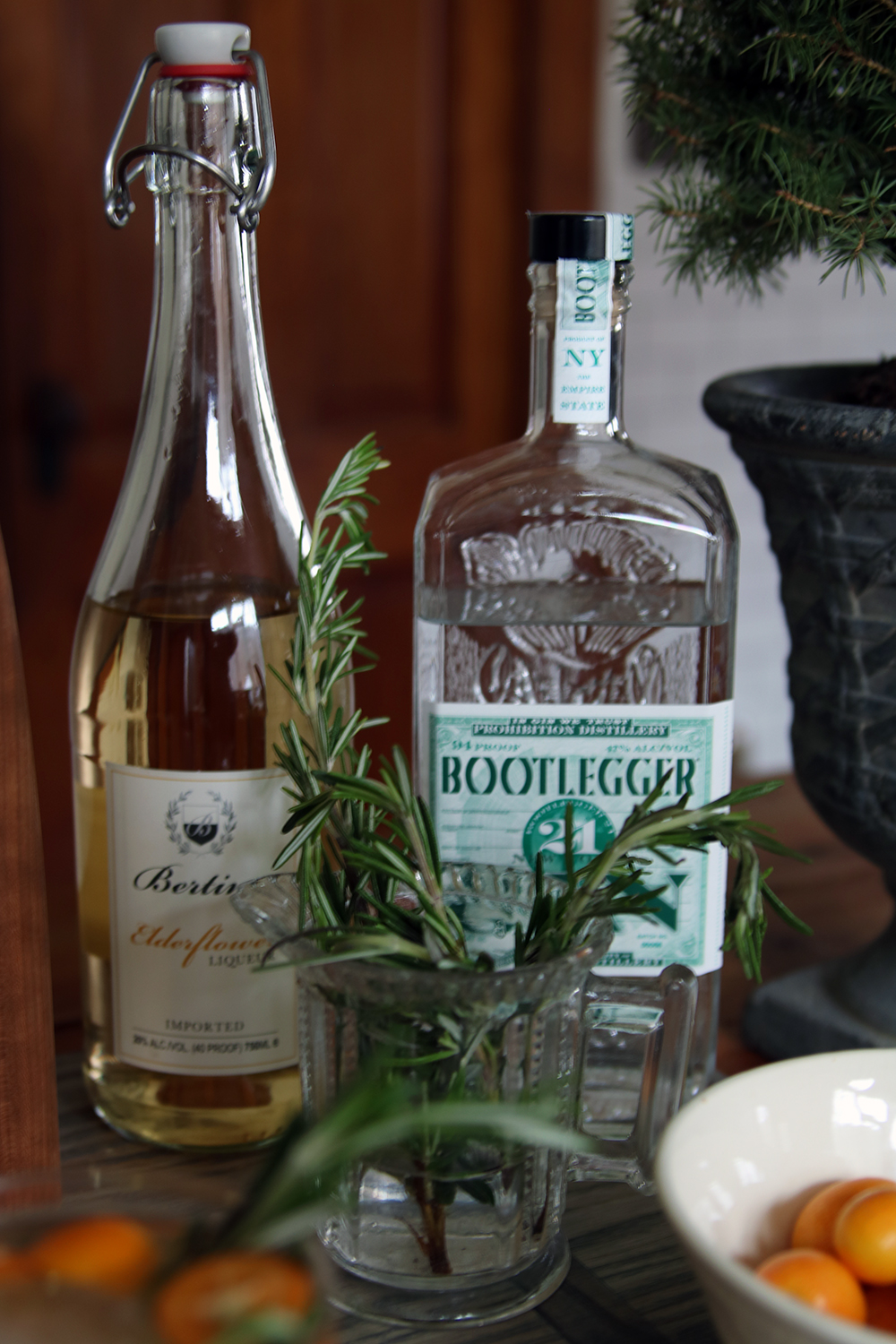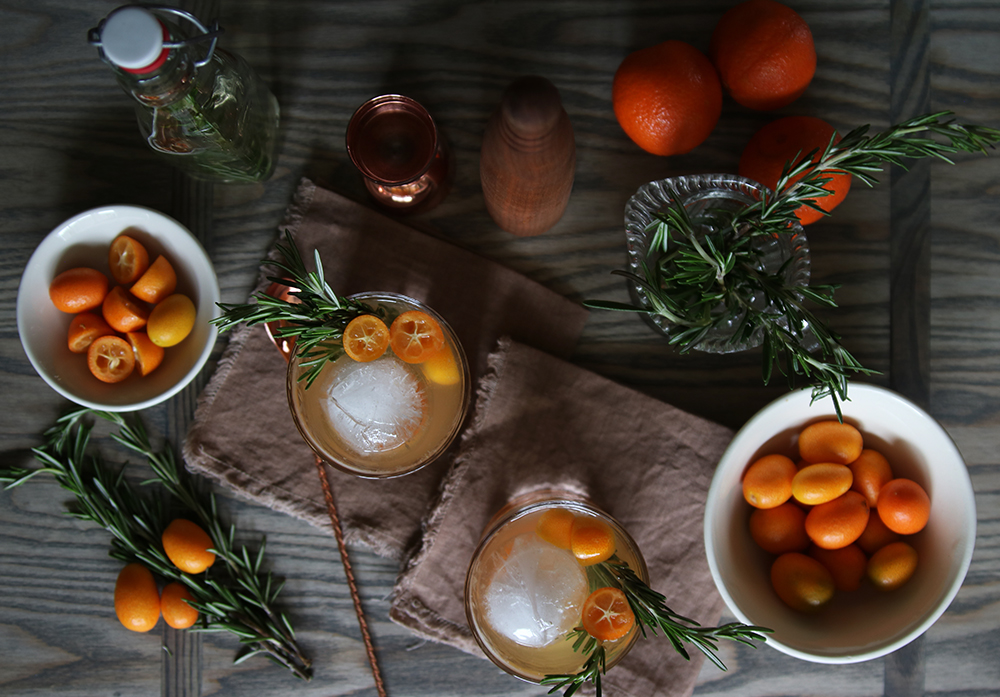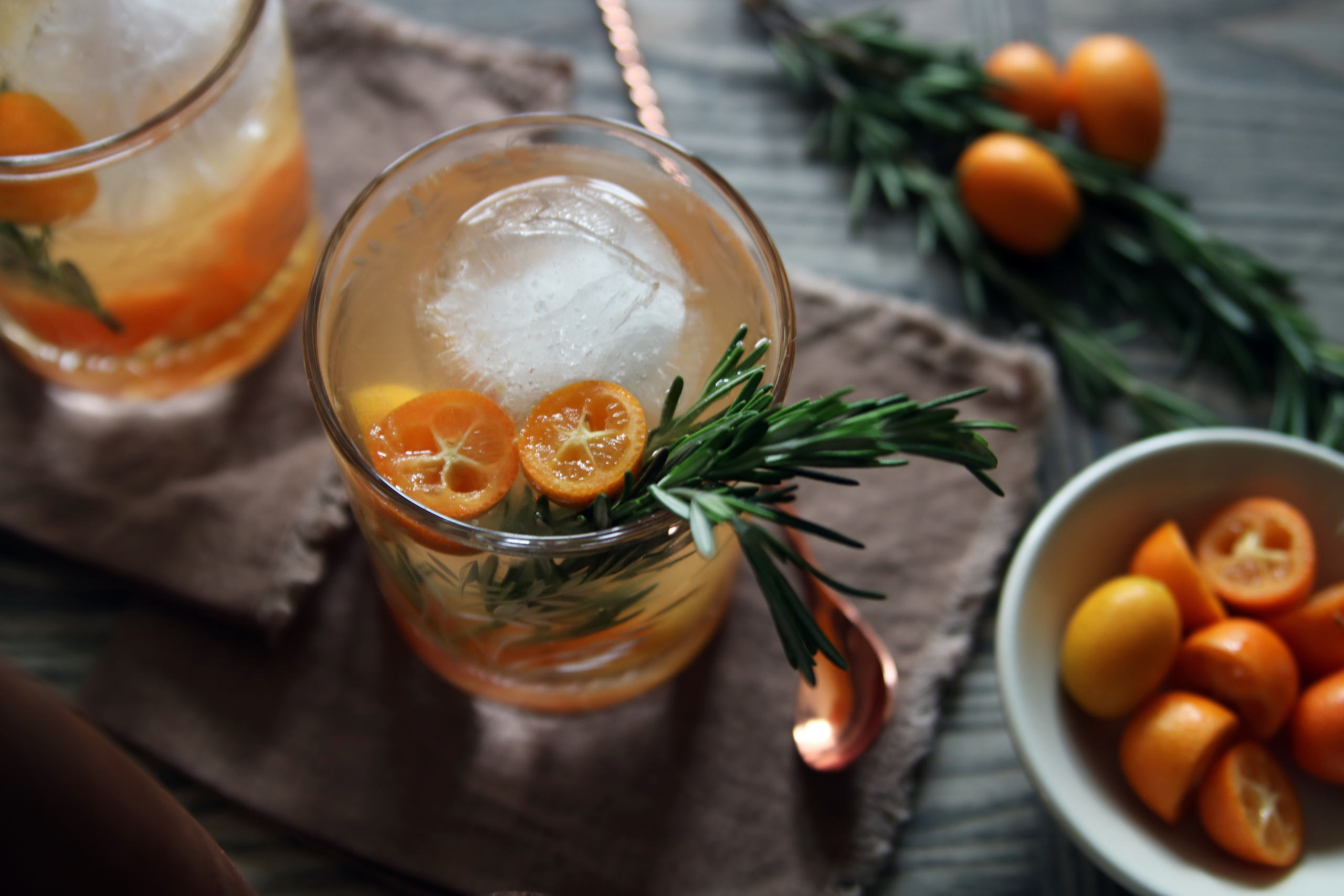 In a highball glass muddle together kumquats and rosemary simple syrup (like a mojito). Add gin, elderflower liqueur and ice cubes. Top off with club soda and stir vigorously with bar spoon. Garnish with a sprig of rosemary and a sliced kumquat.
Combine 1 cup of water, 1 cup of sugar, and 3 rosemary sprigs in a small saucepan. Bring to a boil, stirring until sugar dissolves. Simmer for 1 minute. Remove from heat and let syrup steep, about 30 minutes.