Although the fall season is coming to an end, pumpkins are still in season as most varieties keep through the winter and most markets are still carrying local ones. We have an abundance of beautiful garden-grown Jarrahdale pumpkins here in the Catskills that we simply keep on the back porch until ready to use.
Besides pies and roasting, we love to make soup with our pumpkins! Our Curry Pumpkin Soup is a favorite recipe of ours and we love that it is easy enough for a quick midweek dinner yet special enough to find itself on a festive holiday menu. In our version, we balance the heat and complex spices of Southeast Asian curry with caramelized onion and rich creamy coconut milk.
This soup makes a delicious light lunch or dinner and would be perfect served as a first course for dinner. We love to pair it with sautéed kale or a hearty salad. It also keeps in the refrigerator for at least a week and can easily be frozen.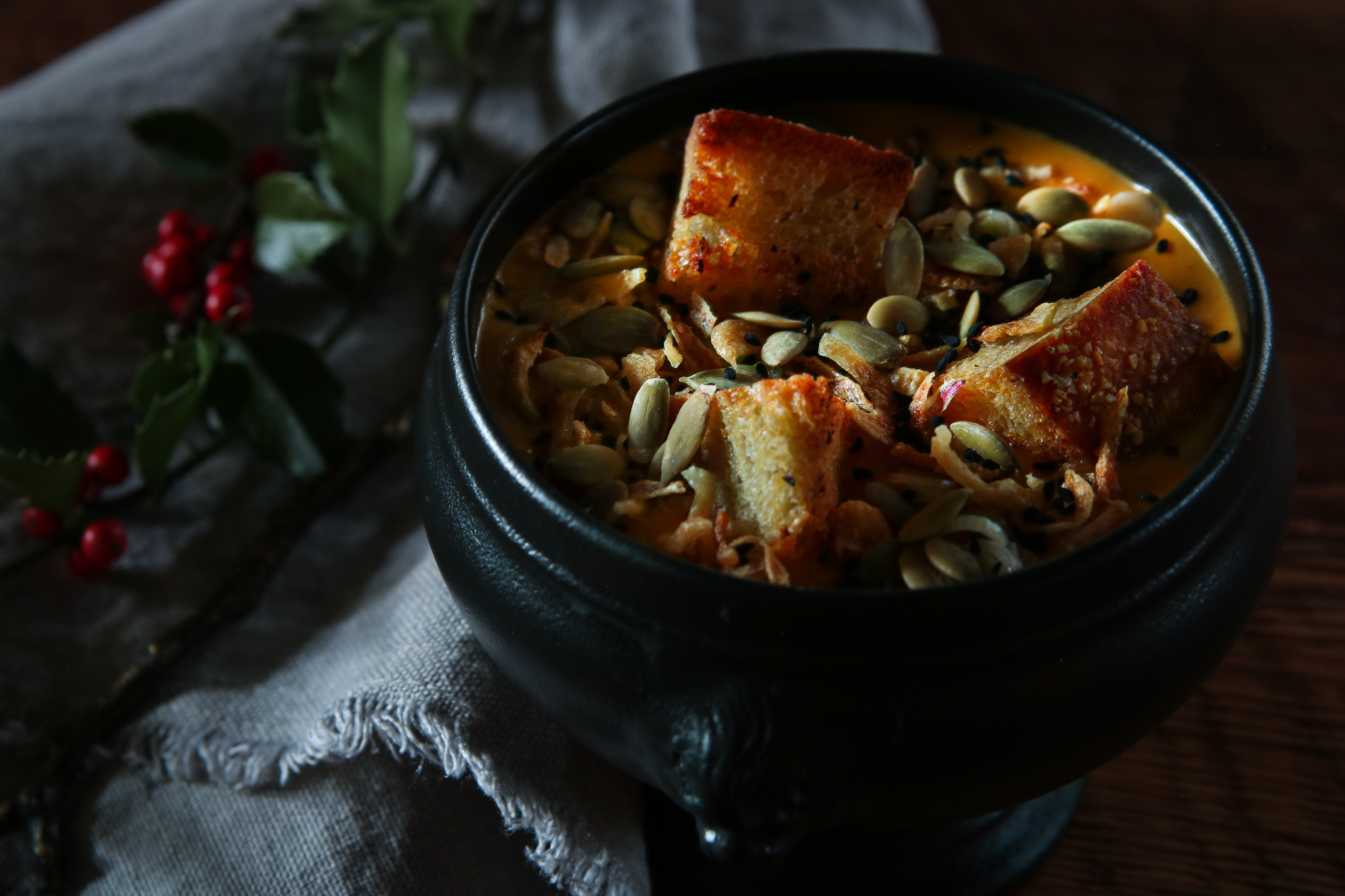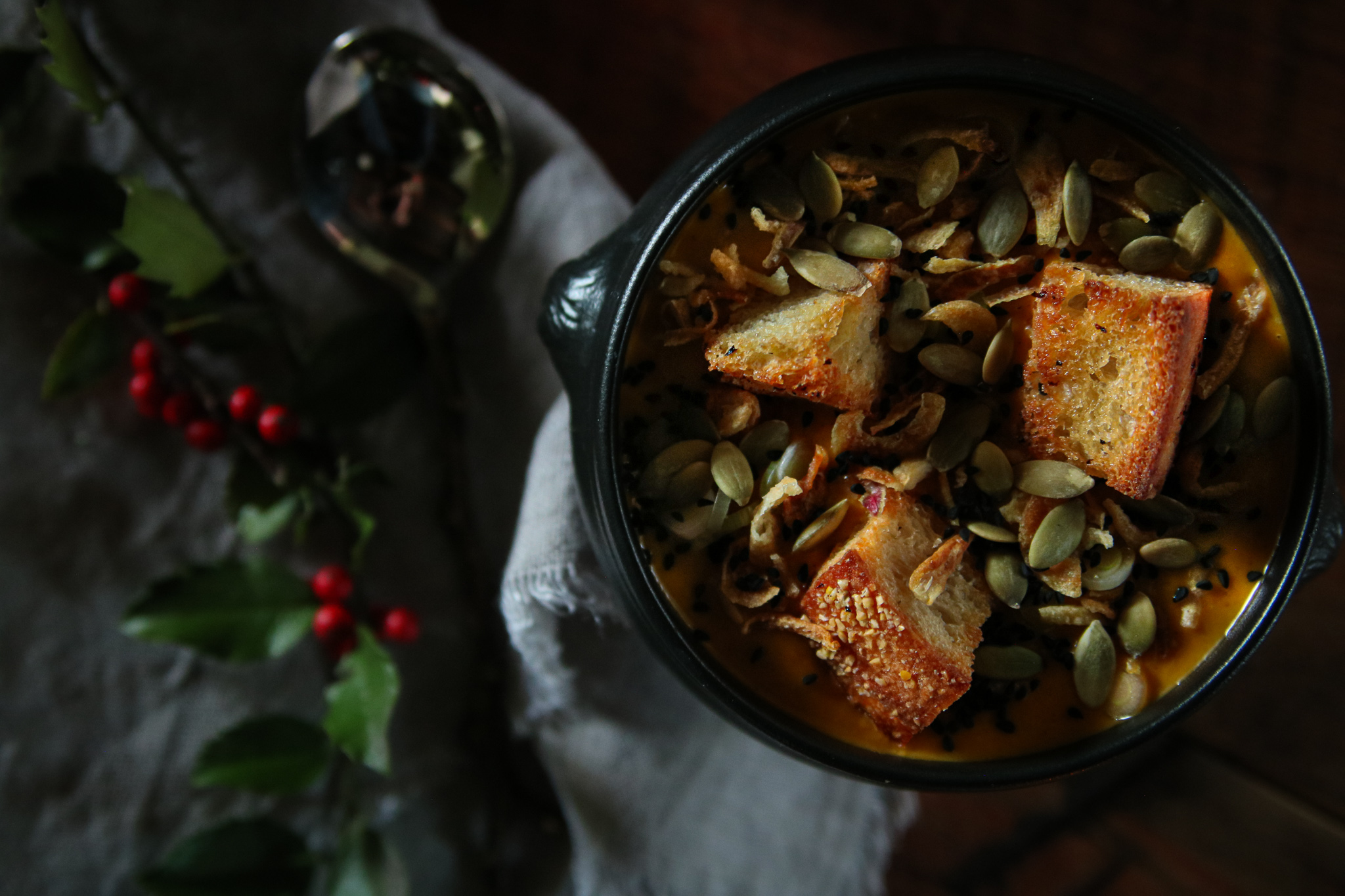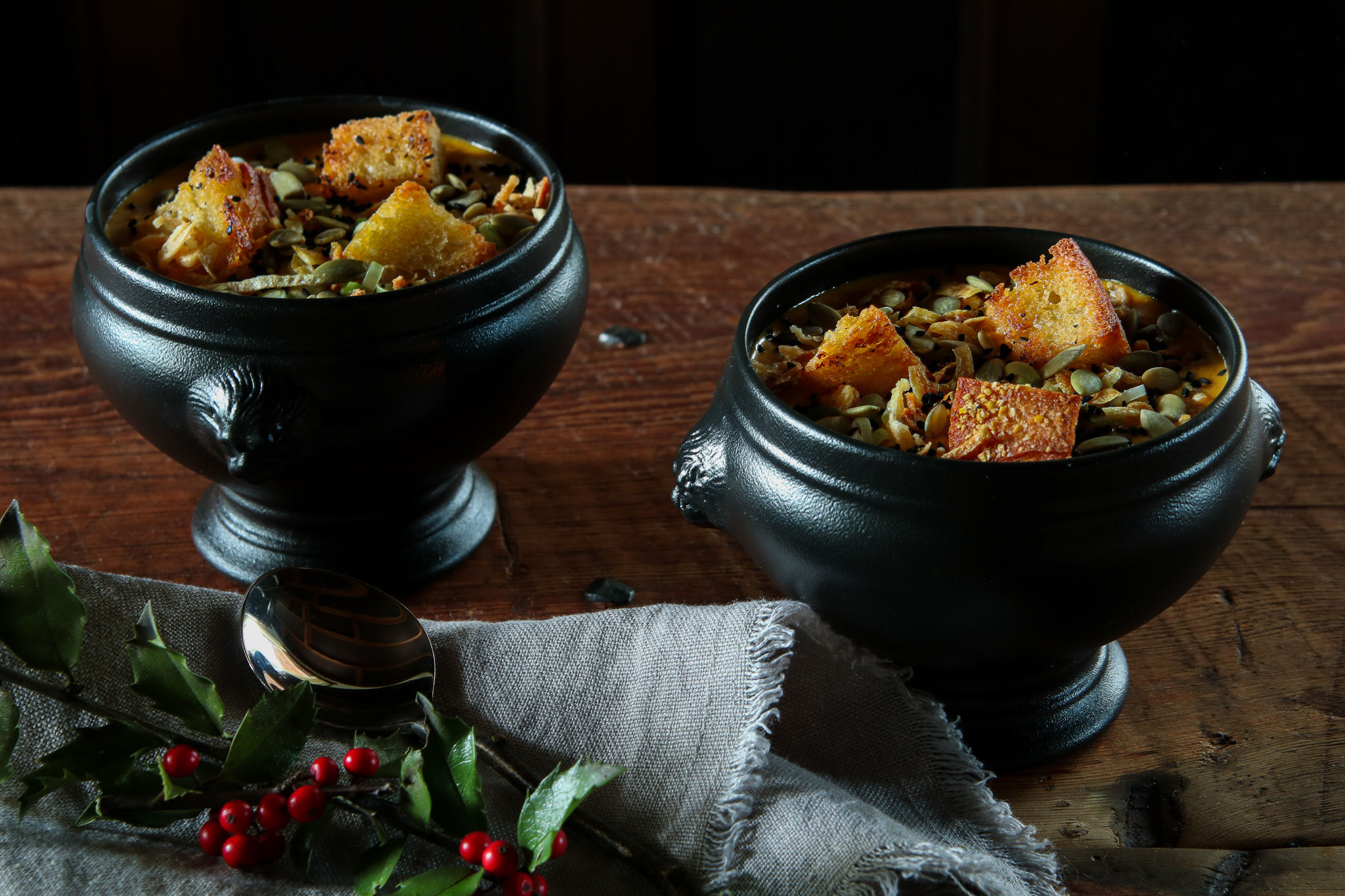 Preheat the oven to 425°F. Cut the pumpkin into a few large pieces, evenly coat with 1 tablespoon oil, and place on a parchment or foil-lined baking tray. Bake for 35-45 minutes or until quite soft. When pumpkin is cool enough to handle, scoop the flesh from the peel and reserve.

Seperately, heat 1 tablespoon of oil in a large pot over medium-low heat and sauté onion until golden. Add garlic-ginger paste and cook until fragrant, taking care not to burn the paste. Alternatively, cook the onions and garlic-ginger paste in a cast-iron skillet for more control and then transfer to the soup pot.

Add the broth, coconut milk, and curry paste and whisk to combine. Add the reserved pumpkin and, using a stick blender, create a smooth soup. You can also combine the ingredients, working in batches, using a blender or food processor.

Garnish and serve hot. *Imported coconut milk often comes in cartons while domestic brands are sold in cans. Use what is available.