It's the holiday season and that means of course baking our favorite cookies! As much as we love the classic recipes we've grown up with, it's always fun to do a twist on a favorite with our love for unique flavors.
Savory elements can enliven familiar sweets. We love how woodsy rosemary, piquant and colorful pink peppercorn, and earthy caraway – a spice we normally associate with rye bread – transform classic shortbread into a sophisticated grown-up treat.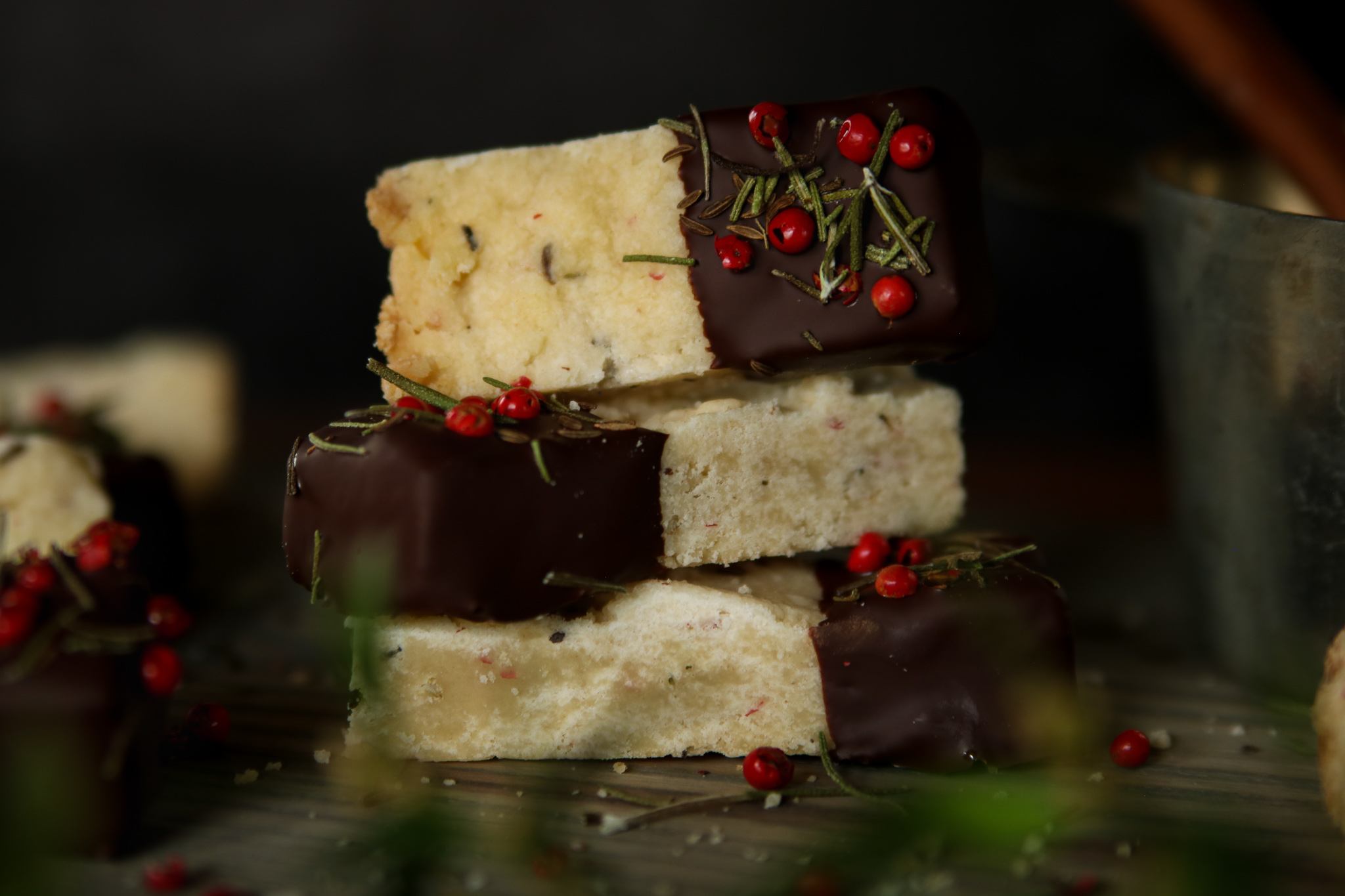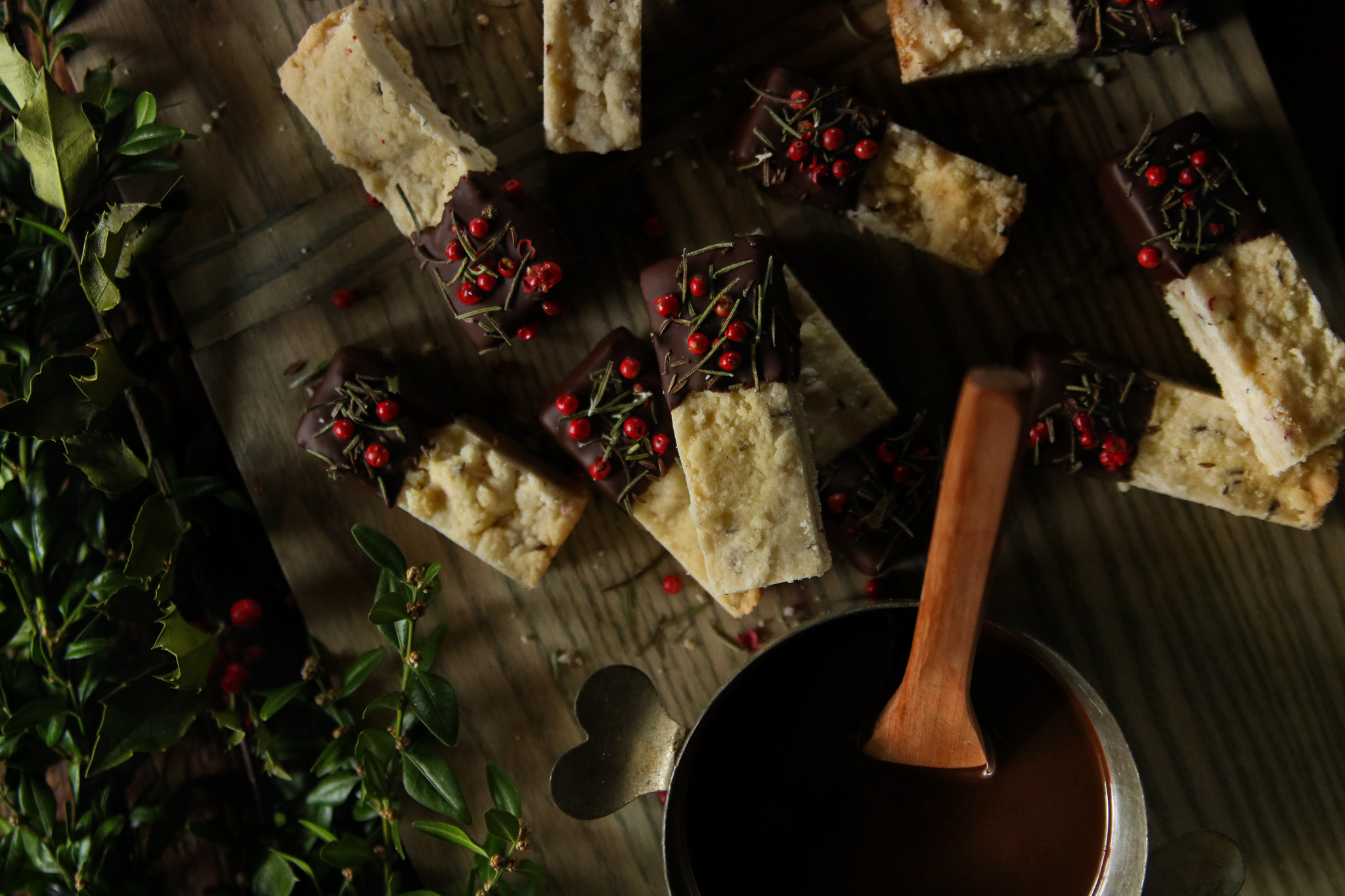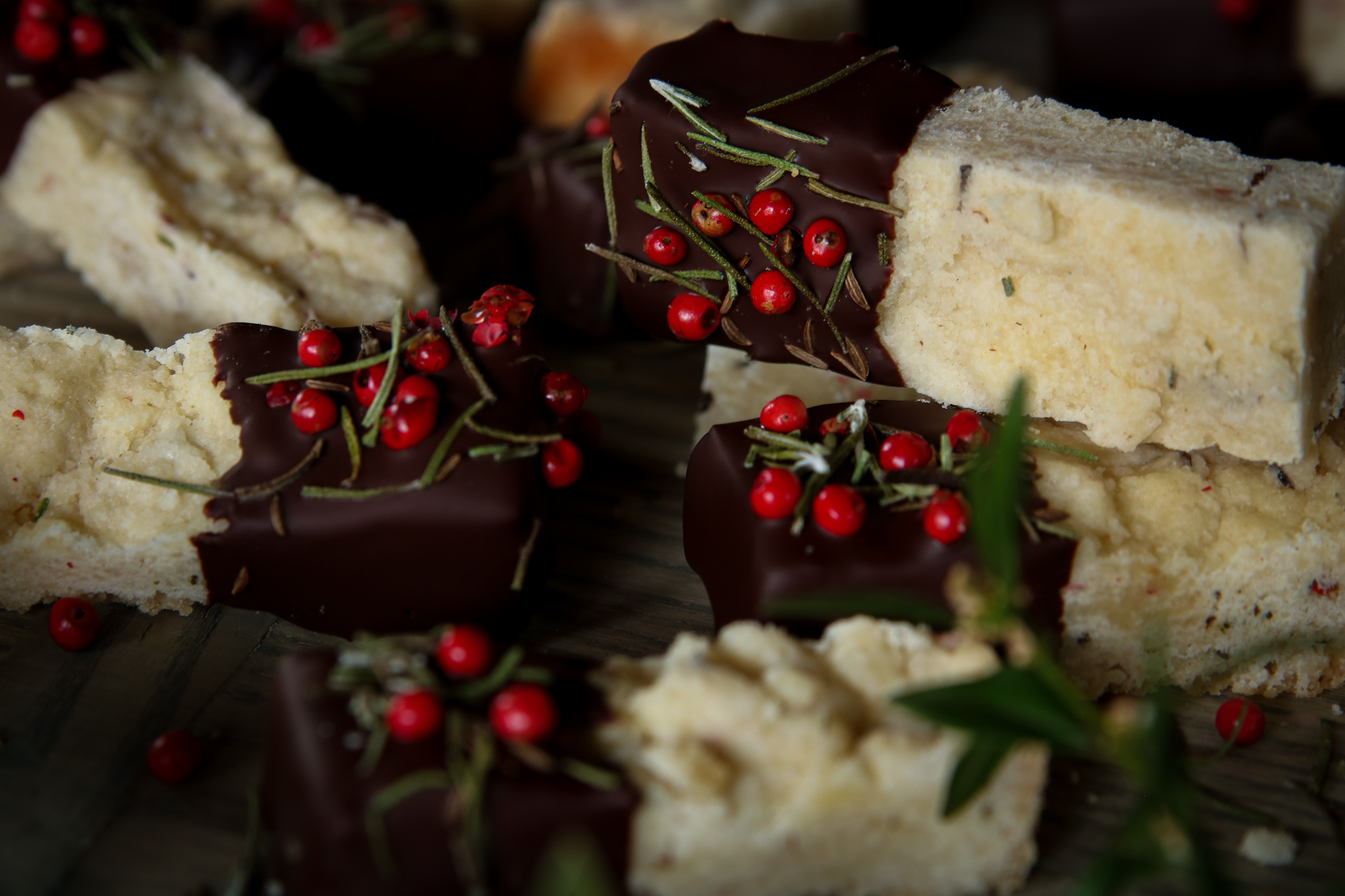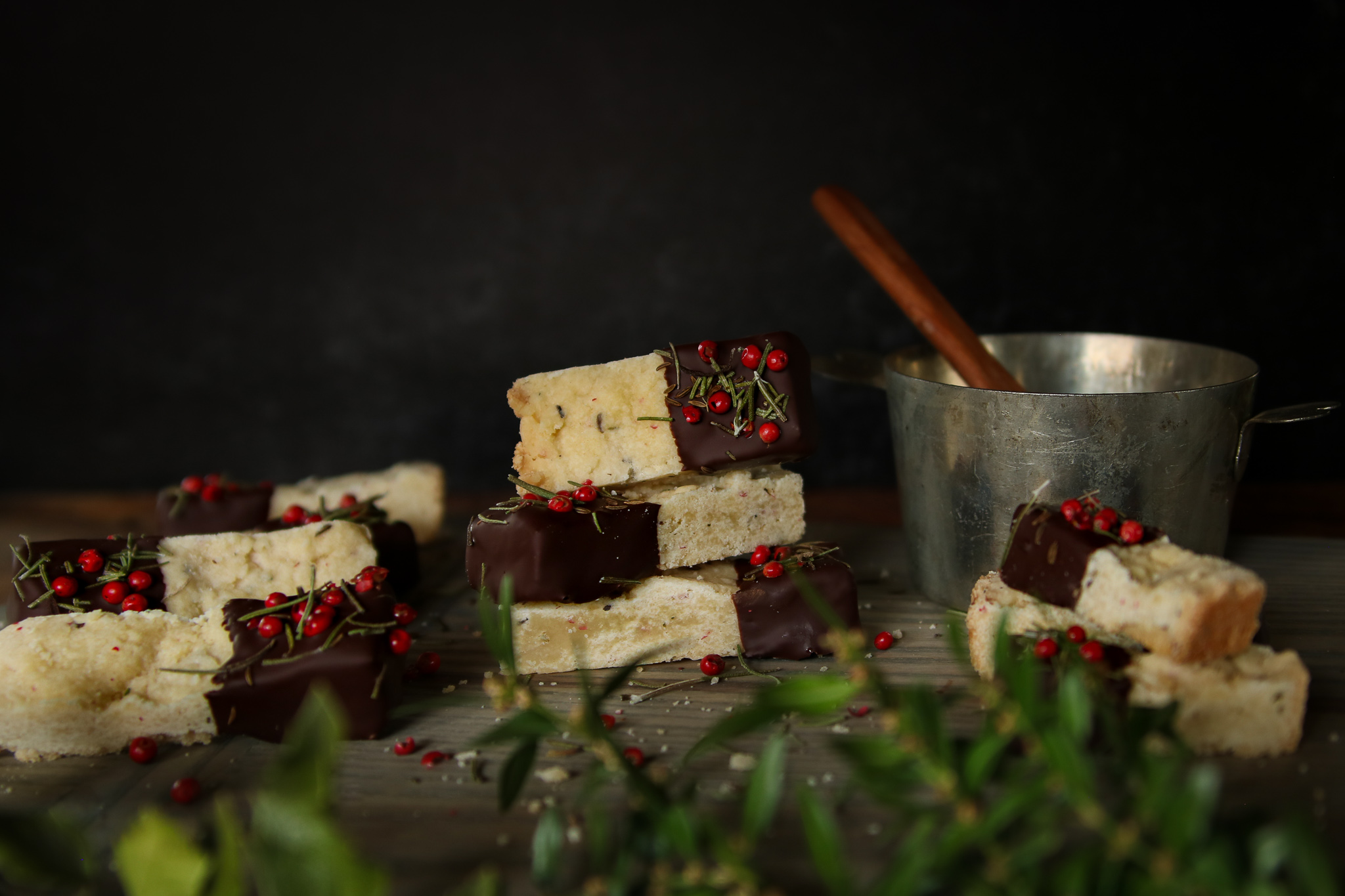 Preheat your oven to 350° F / 175° C and place rack in center. Separately, combine the butter, white sugar and confectioners' sugar in the stand mixer fitted with a paddle attachment. Beat on medium-high speed for 9 minutes or until very light and fluffy. Reduce speed to low and add flour, caraway, pink peppercorns and rosemary. Mix until dough is uniform. Note that shortbread dough will be crumbly – resist the temptation to over-mix or add moisture.

Press the dough into the cake pan. Transfer the pan to the oven and bake for 25 minutes or until the shortbread pulls from the side of the pan. Note that shortbread is rather pale; don't expect a golden brown top. Allow the shortbread to cool before inverting the pan on a wire cooling rack. Cut into even long pieces.

Chocolate melting instructions - Place chips in a double boiler over gently simmering (not boiling) water. Stir chips consistently until melted. Take shortbread cookies and dip them into chocolate. Place on a cooling rack with parchment underneath. While chocolate is soft, garnish with caraway seeds, pink peppercorns, and rosemary. Let chocolate harden or place in the freezer to set the chocolate for about 10 minutes.