Now that the holidays are approaching, who doesn't love a specialty cocktail made just for you by your favorite fabulous bartenders! We've always been big fans of a seasonal cocktail to celebrate the holidays and paired with a cheeseboard or hors d'oeuvres, it will sure to keep the family busy while you finish up in the kitchen. This apple cider and bourbon cocktail has always been a favorite of ours for the fall season. It's pretty simple and the cozy flavors of apples, rosemary, and bourbon will sure to put you in the holiday spirit. Pandemic entertaining outdoors? No problem, this cocktail is perfect for warming up on the stove or fire for socially distant gatherings. Cheers and have a safe and healthy Thanksgiving everyone!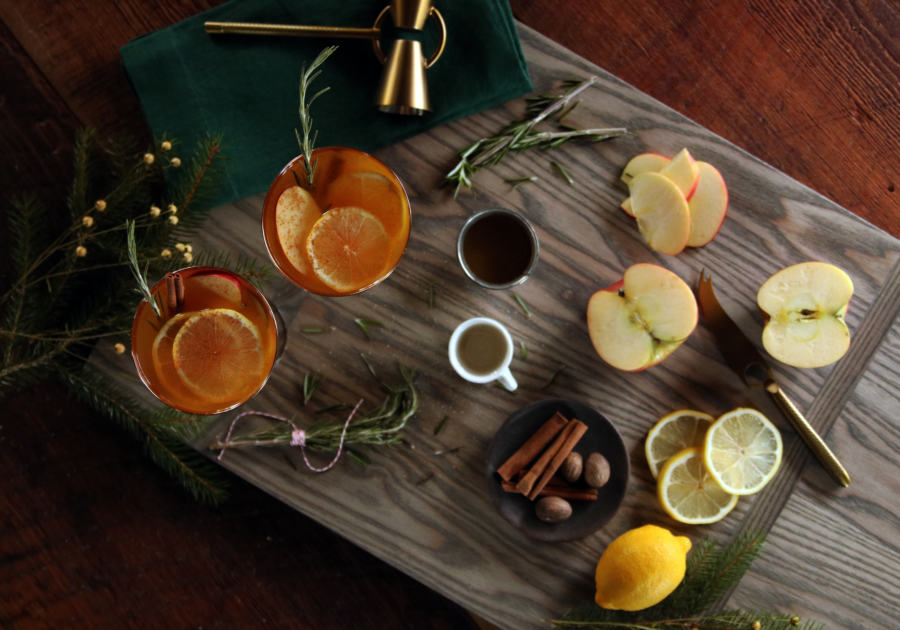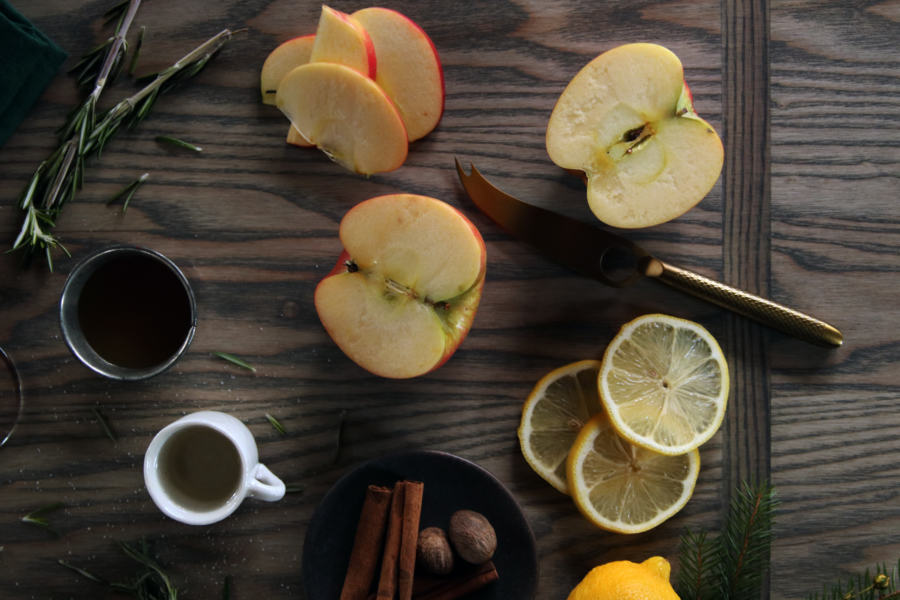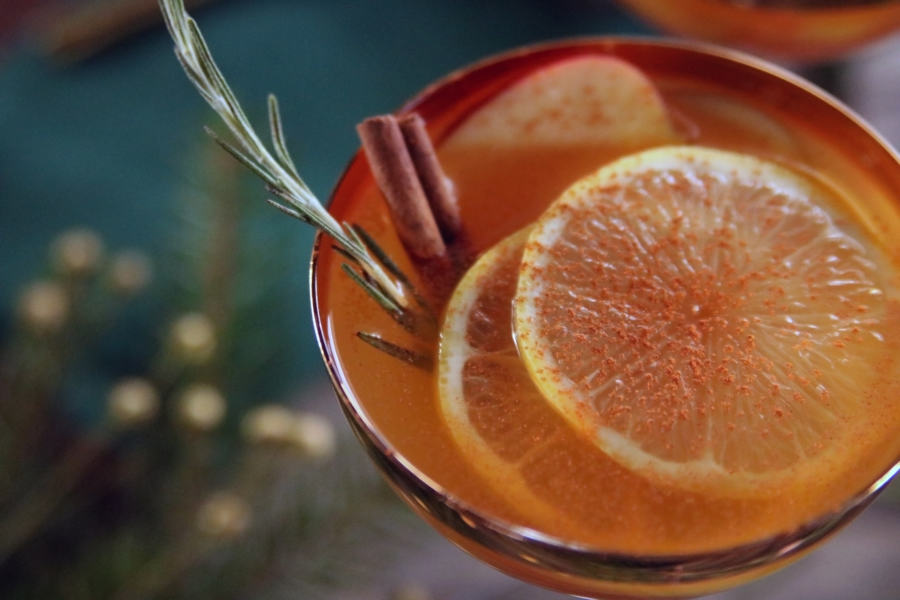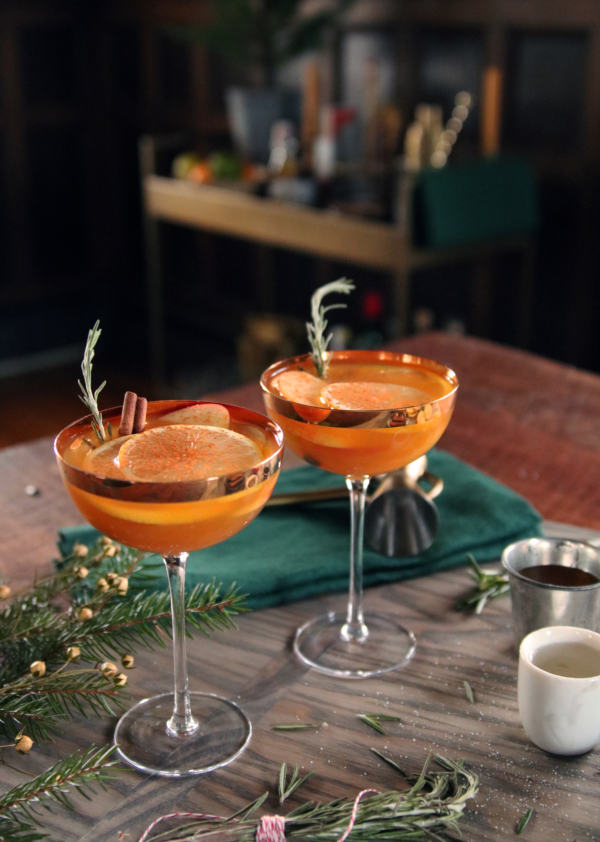 | | |
| --- | --- |
| | |
In a shaker combine apple cider, bourbon, rosemary simple syrup and lemon juice and a few ice cubes. Shake vigorously. Pour mix into glass and garnish with apple and lemon slices, cinnamon stick and dusting of cinnamon and nutmeg.
Combine 1 cup of water, 1 cup of sugar, and rosemary 3 rosemary sprigs in a small saucepan. Bring to a boil, stirring until sugar dissolves. Simmer for 1 minute. Remove from heat and let syrup steep, about 30 minutes.