Arugula has always been a favorite of ours. It's super easy to grow and we love the spicy kick it gives. We thought this would make a great pairing for a gimlet with an abundance of arugula in the garden. The aromatics and citrus notes of the gin pair well with the spicy bitter bite of the arugula in this green and delicious summer cocktail.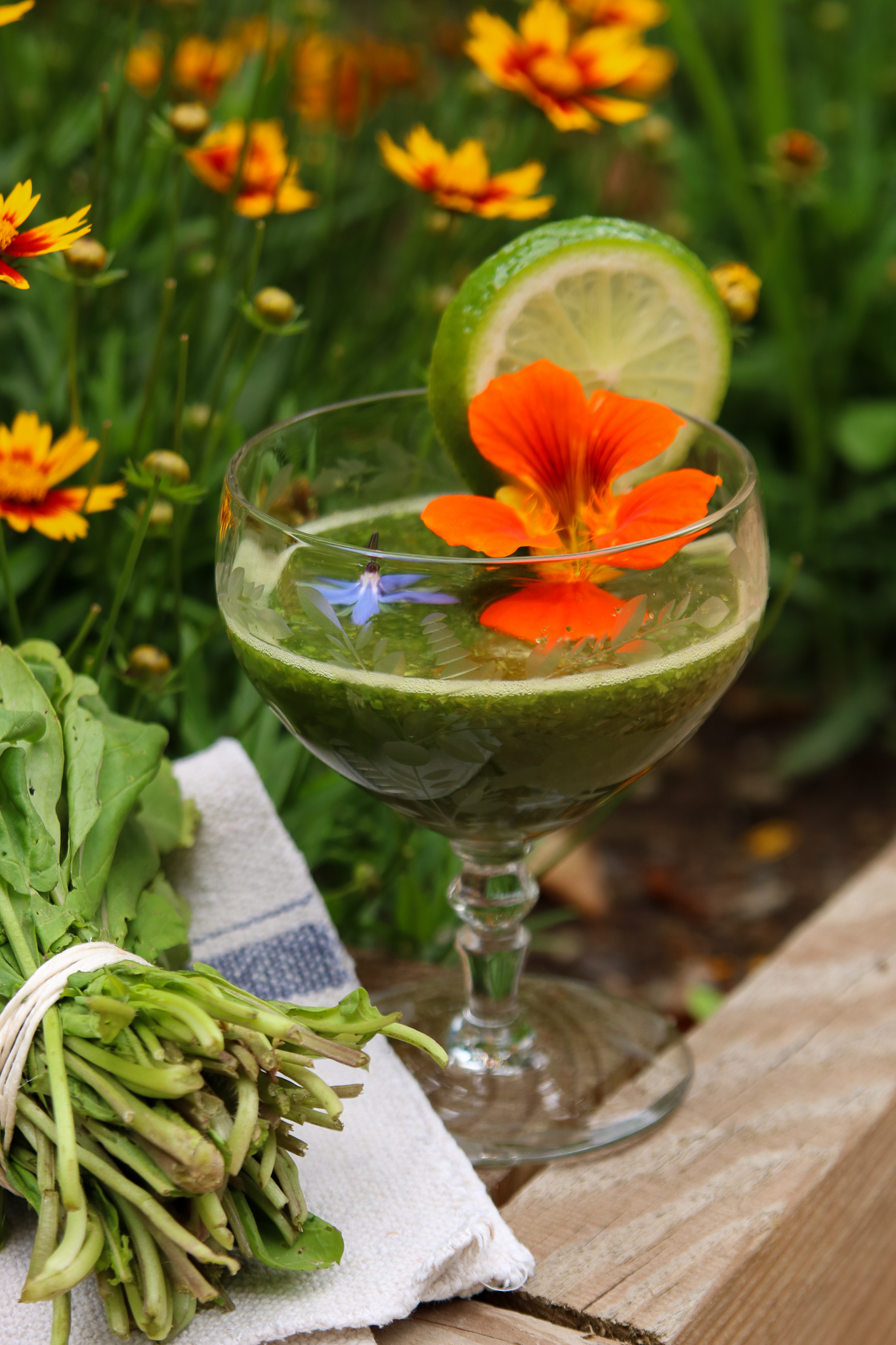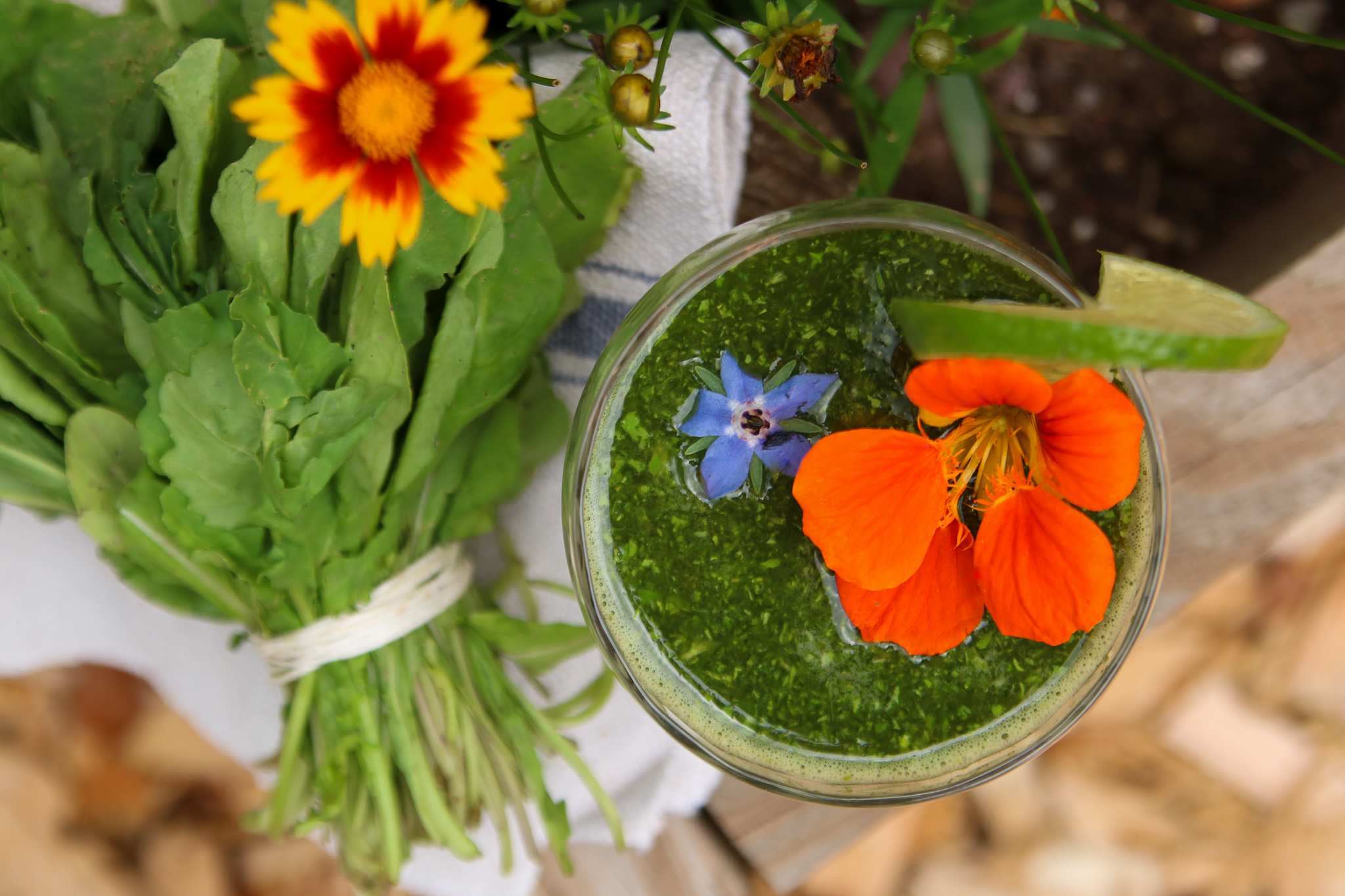 ARUGULA GIMLET
Makes 1 cocktail
2 ounces of gin
3/4 ounce fresh lime juice
1 tablespoon of Sugar
1 cup of arugula
Lime wheel and edible flowers for garnish
In a small blender combine gin, lime juice, sugar, and arugula. Pulse until combined. We like the arugula pieces in our drink but you can also strain the mixture through a very fine-mesh sieve into a cocktail shaker. Add ice and shake vigorously. Pour into a coupe glass and garnish with a lime wheel and edible flower.