Why should only the squirrels enjoy your black walnuts in the yard!? Every year about this time the hubby collects black walnuts from the dozens of trees we have on the property to make his famous Nocino (Walnut Liqueur). Definitely a sipping cordial, Nocino tastes rich and nutty with notes of licorice.  Be patient. The longer this sits, the better! It's one of the few things we look forward to in the cold and dreary months after the holidays. Check out this adapted recipe from DRAM Apothecary below. Cheers!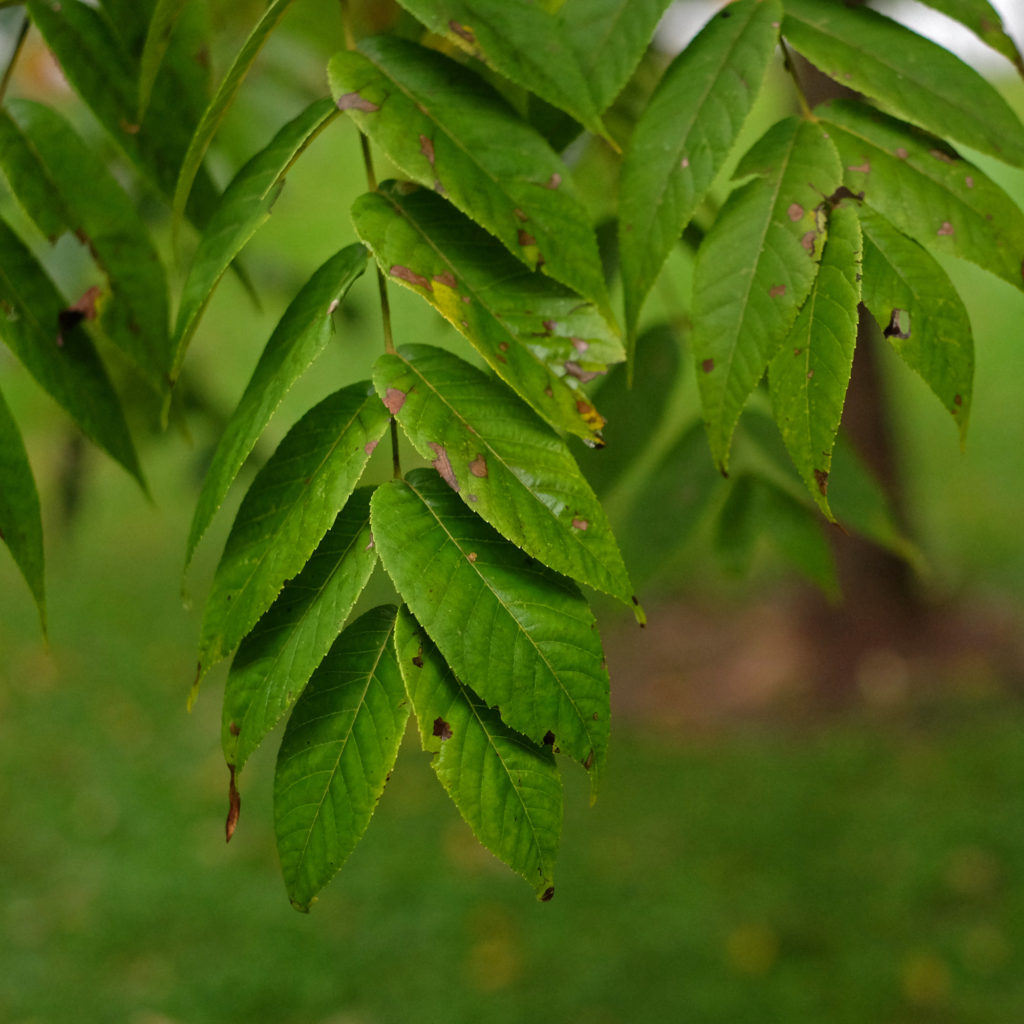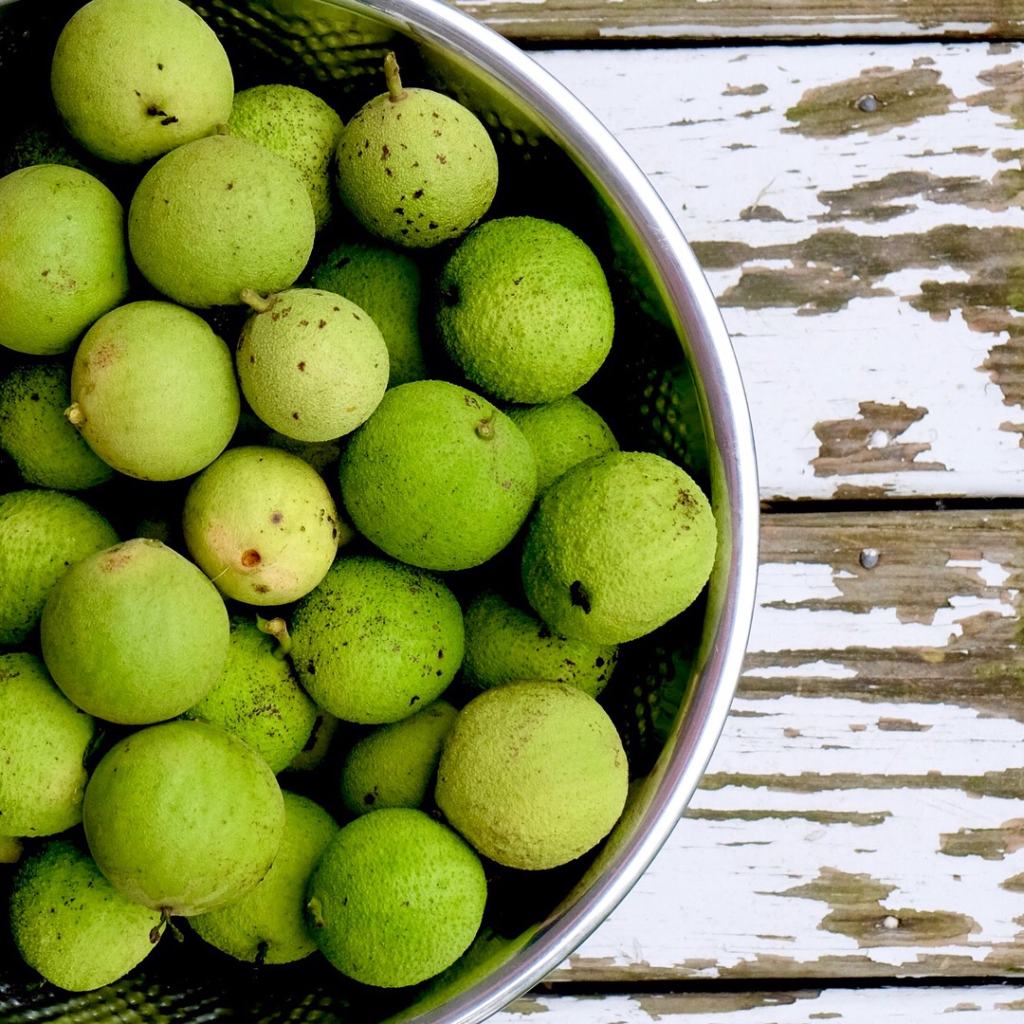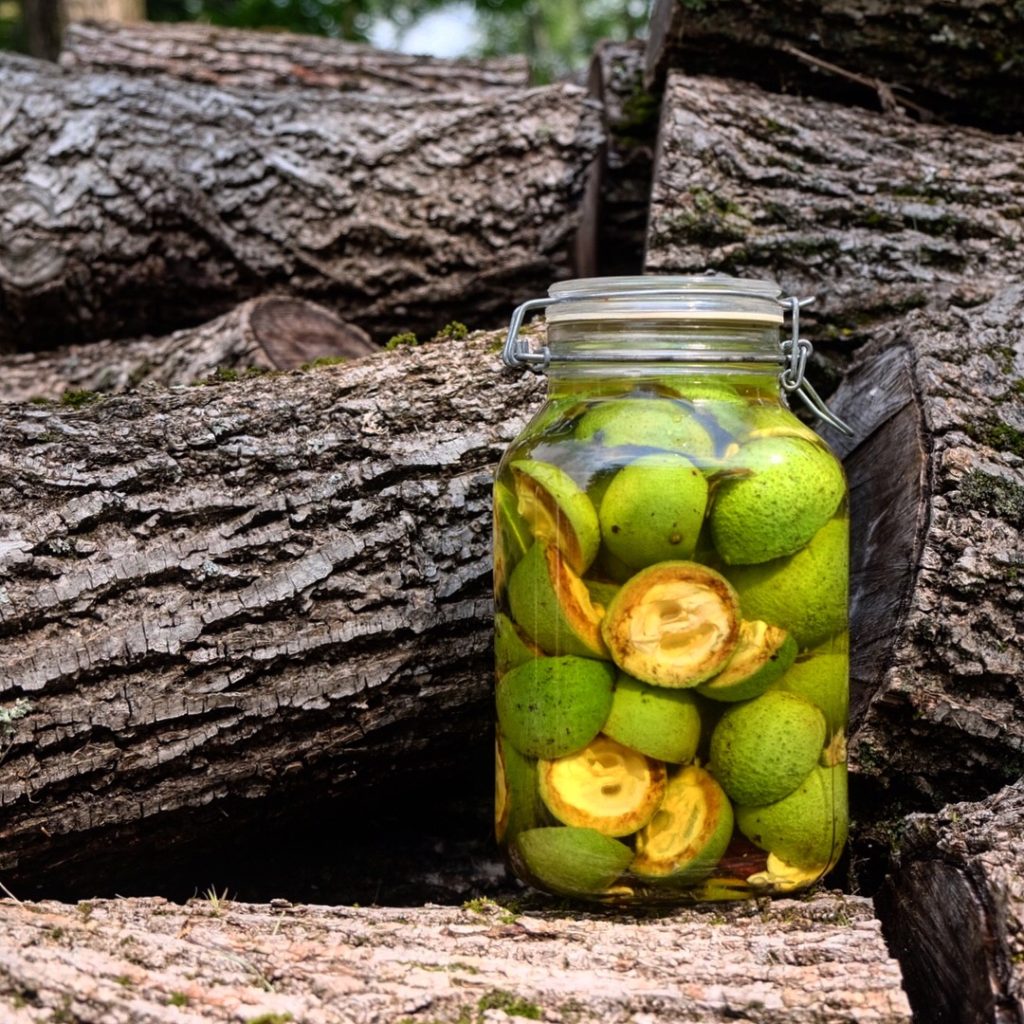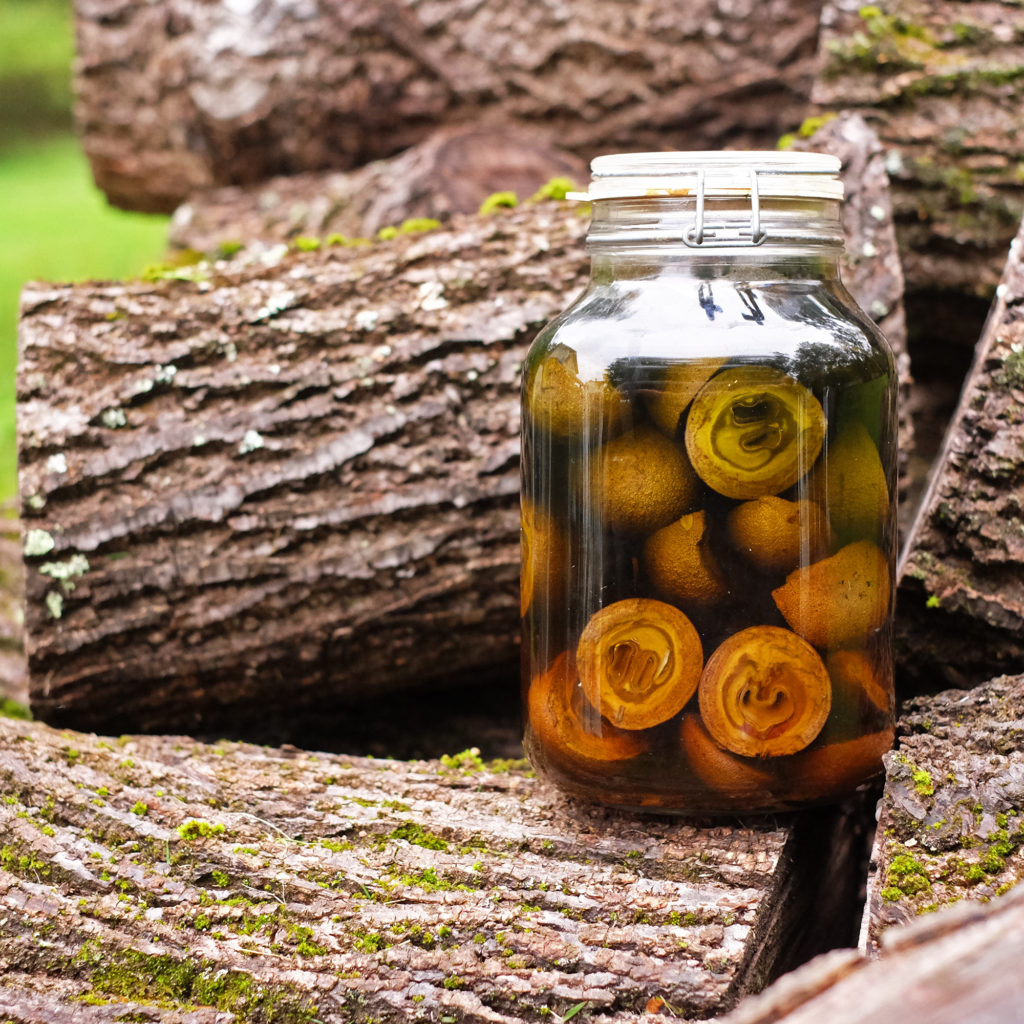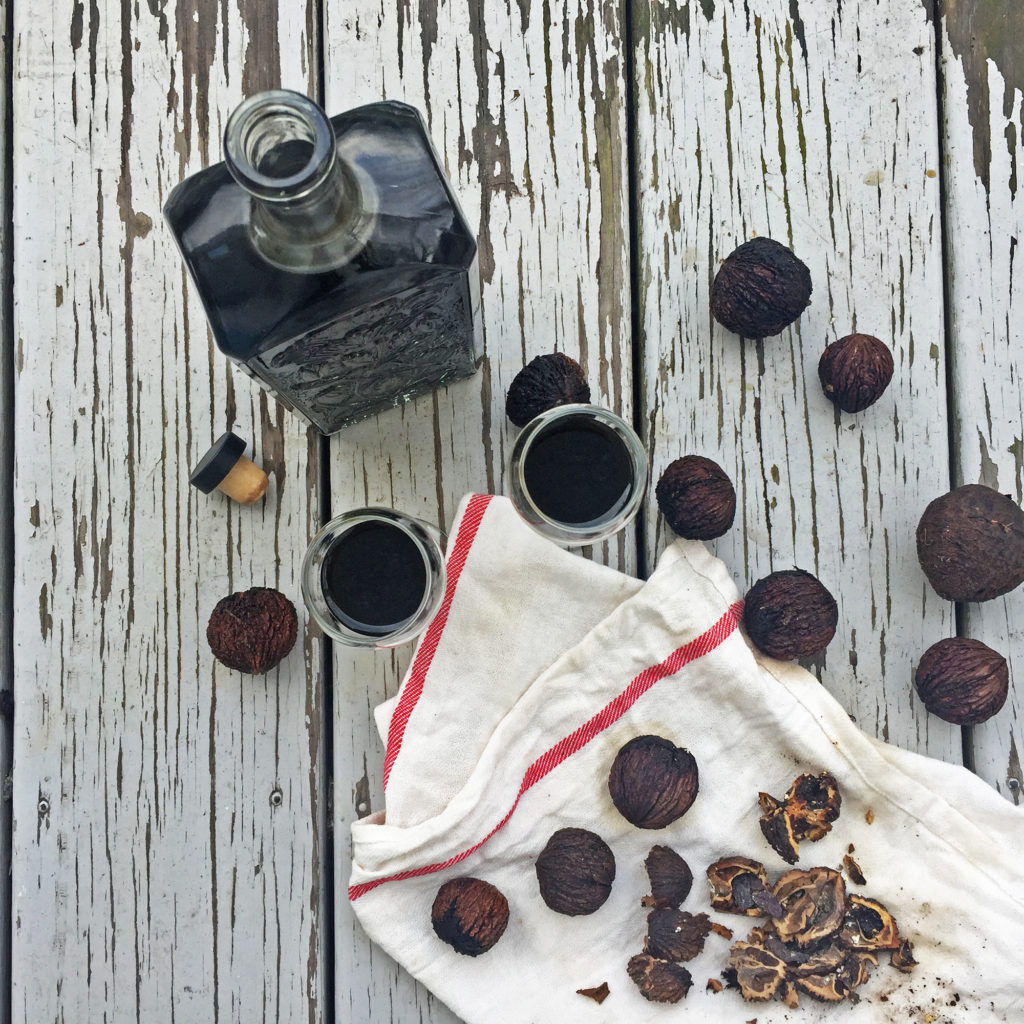 Cut the walnuts into quarters wearing gloves. Walnut hulls are historically used to dye fabrics, and they may dye your hands. Put them in a large seal-able glass jar with vodka, lemon zest, clove, cinnamon and vanilla. Close jar and leave under sun for 60 days, shaking a few times.

At the end of 60 days, cook sugar and water over low heat until sugar dissolves, let cool.

Filter the alcohol through a chinois straining out the walnuts and herbs. Mix with the sugar syrup and filter again (you can also use paper filters, jam filters or a fine cloth). Bottle and seal it up!

Now wait patiently while letting it improve with age, at least 6 months – 2 years! Once ready the taste should be sweet and nutty with subtle hints of earth and greenery.