Easy to make Korean savory pancakes
Growing up with a Korean step-mom, Kris was introduced to many delicious Korean foods and it's also one of the cuisines we cook the most at home. Generally quite healthy—and always tasty—Korean dishes are also quite flexible, perfect at times like now when we're utilizing everything in the fridge.
Jeon is a whole category of food similar to omelets or pizza. Essentially a savory pancake—popular versions include scallion, seafood, and kimchi—you can use whatever you have on hand to put them together. Korean groceries sell jeon mix which typically includes a bit of cornstarch, garlic powder, and onion powder, but good ol' all-purpose flour works just fine. You can easily make them vegan, though we add an egg for fluffy texture and extra richness. We serve ours with Ssamjang, a Korean spicy dipping sauce. Many ssamjang recipes include doenjang, fermented soybean paste but we leave it out and keep it strictly gochujang, fermented hot pepper paste, based. Be creative and trust your culinary instincts; it's really hard to go wrong with jeon!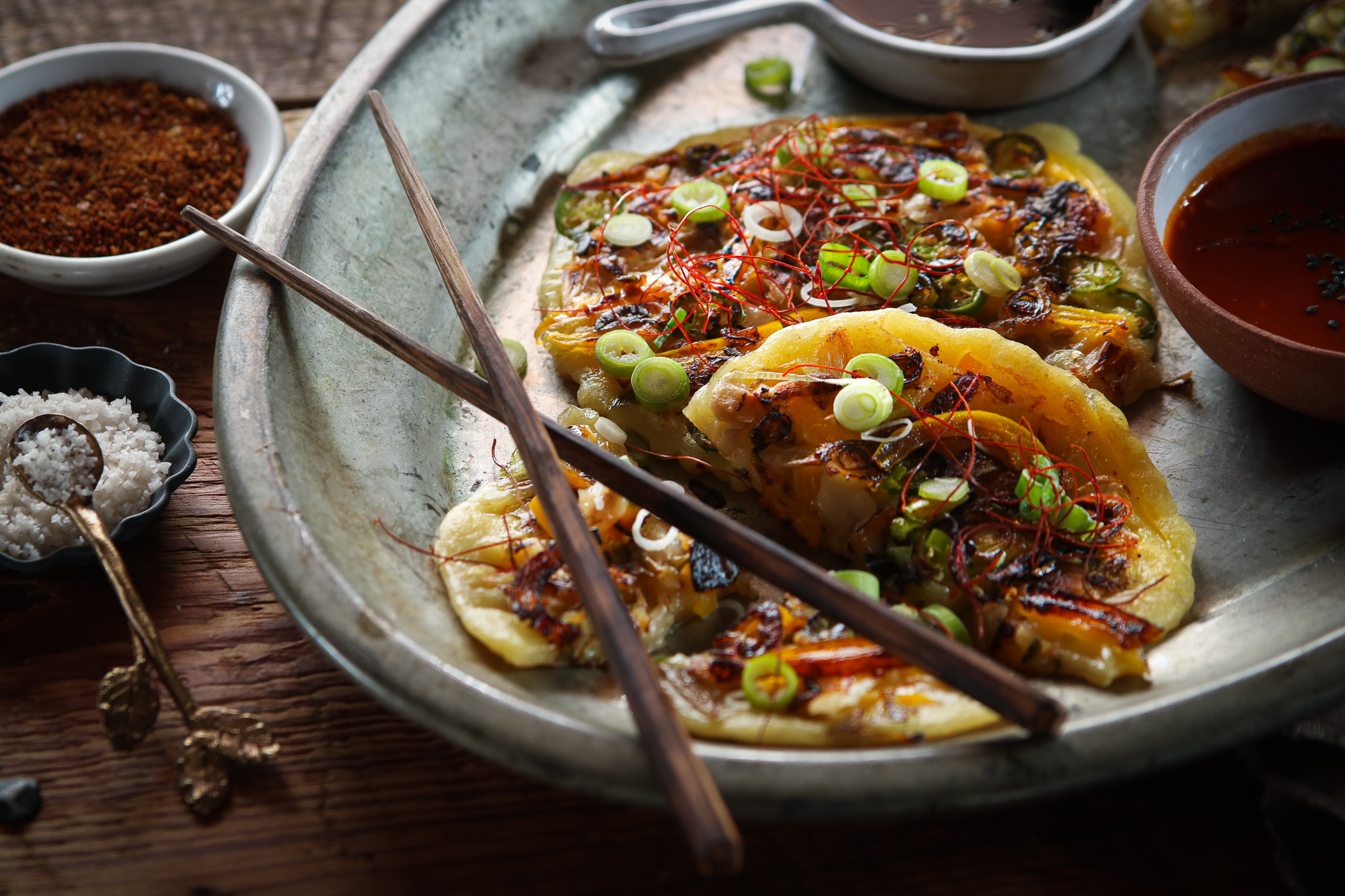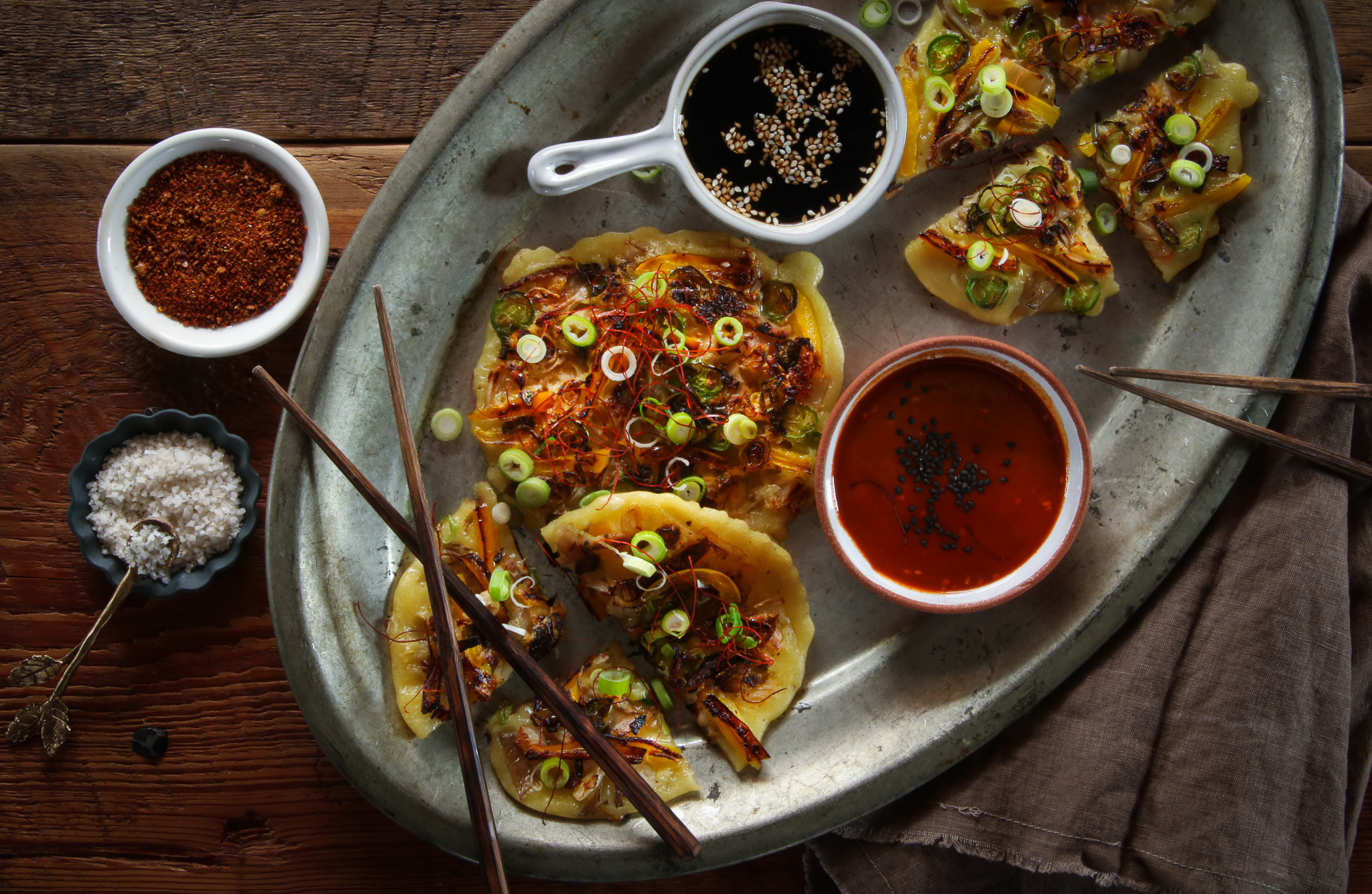 Mix together the ingredients and adjust to taste. Garnish with sesame seeds and set aside.
Chop Kimchi up so it's easy to spread over your pancakes. Cut the sweet peppers into small matchsticks. Thinly slice scallions and Serrano peppers and set them aside.

In a mixing bowl combine, all purpose flour, cornstarch, and large egg and beat well until there are no lumps. Batter should be rather thin. Add more flour or water as needed.

Heat up a non-stick skillet over medium high heat. Drizzle 2 tablespoons vegetable or canola oil into the skillet and swirl it around to spread. Lower the heat to medium.

Pour some batter into the skillet for a small to medium size pancake. Depending on the size of your skillet, you can cook 2 to 3 pancakes at once.

Scatter Kimchi, peppers, scallions, and serranos over the pancake batter. Let cook for 3-4 minutes or until the bottom turns crispy. Turn pancake over with a spatula and cook until crispy.

Transfer to plate and garnish with red pepper threads and leftover scallions. Serve hot with dipping sauce.