This classic Sicilian pasta dish of sautéed eggplant with tomato sauce makes for a satisfying summer dinner. Plus, it's vegetarian! You can whip it up in less than an hour and it's perfect for entertaining large groups. Since the sauce has a lighter taste for those warm summer months, pair it with full-bodied Chardonnay. Check out our recipe below and enjoy!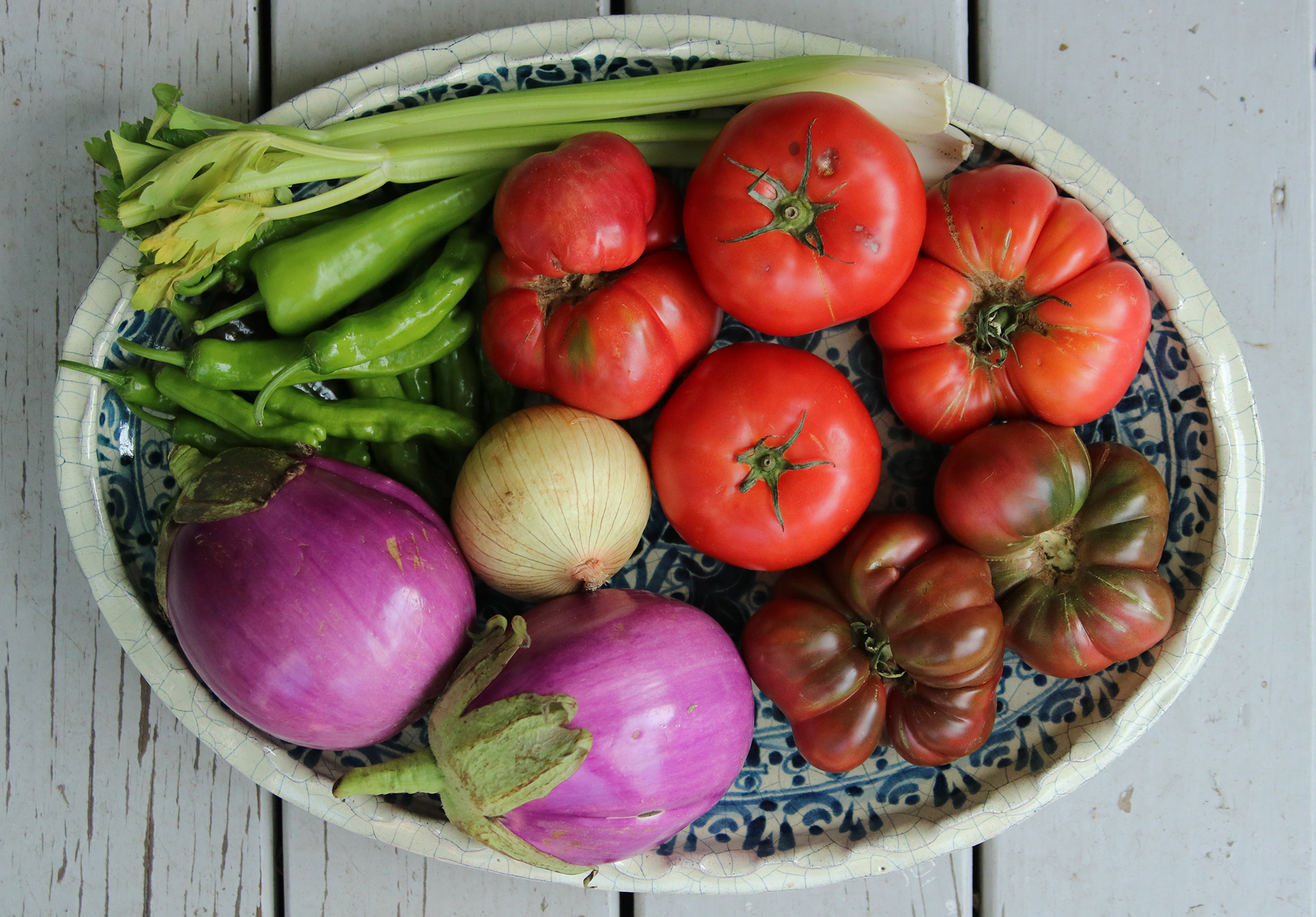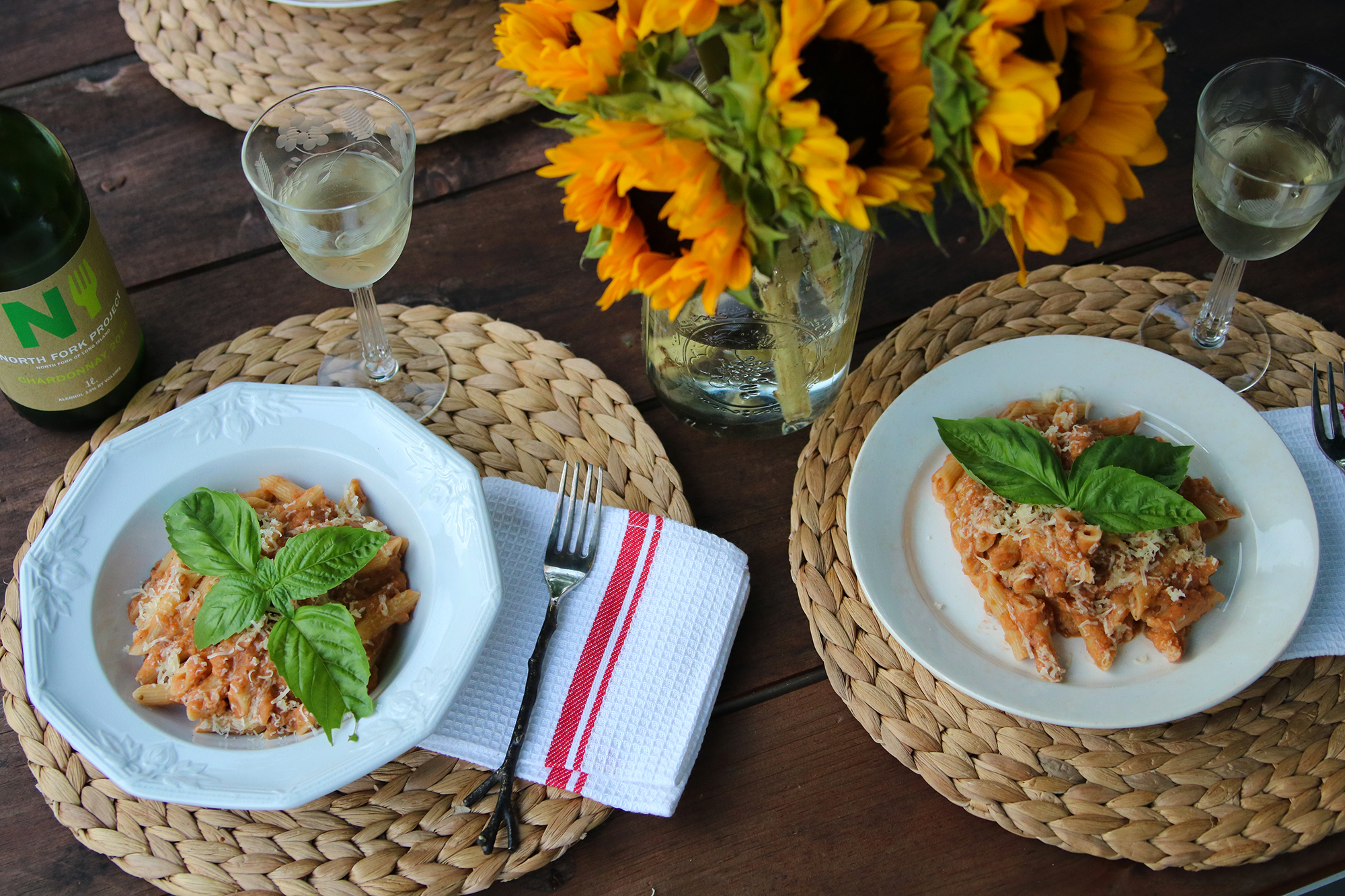 Place the eggplants on a burner, grill, or under a broiler and char until completely black. Once cool enough to handle remove the blackened skin under running water. Set aside.
Sauté the celery, onion and pepper in olive oil over medium heat. Add a pinch of salt to help the onions sweat. Once the onions are soft add the garlic and cook until golden and fragrant. Once the vegetables are quite dry add the wine (water or stock can also be used) to deglaze the pot. Add the tomatoes and eggplant and stir until well incorporated. Season with plenty of freshly ground black pepper and, if using, crushed red pepper flakes. For a velvety smooth sauce run a stick/immersion blender through the sauce or, working in small batches, pulse the sauce in a blender. Cook for 10 or more minutes over low heat to allow the flavor to develop.
Cooking the Pasta and Finishing the Dish
Slightly undercook the pasta in salted water. Drain the pasta, reserving a quarter cup of the water. Add the pasta and reserved water to the sauce and cook until the pasta is al dente. Serve pasta topped with grated cheese and a garnish of fresh basil.