A CRUNCHY SWEET TWIST ON A TAKE-OUT FAVORITE.
General Tso's chicken is a well known American Chinese dish, particularly in the Northeast (there's actually a great documentary on the subject, The Search for General Tso). As a child my mom would occasionally whip up a few classic Chinese-American dishes but it was ordering take-out on a special occasion that was a real treat! As most people still do now, we ordered a bunch of our favorite entrees and shared them family-style. One of my favorite dishes was General Tso's chicken. As I remember, it wasn't really about the chicken but more about that zesty, sweet and gooey sauce.
Today I made a riff on the Chinese American classic with a simple and delicious General Tso's sauce. To make it healthier we're slathering it on some grilled cauliflower kabobs which gives you a similar texture of the original crispy fried version. These are perfect for summer entertaining as you can quickly grill some skewers for a delightful appetizer.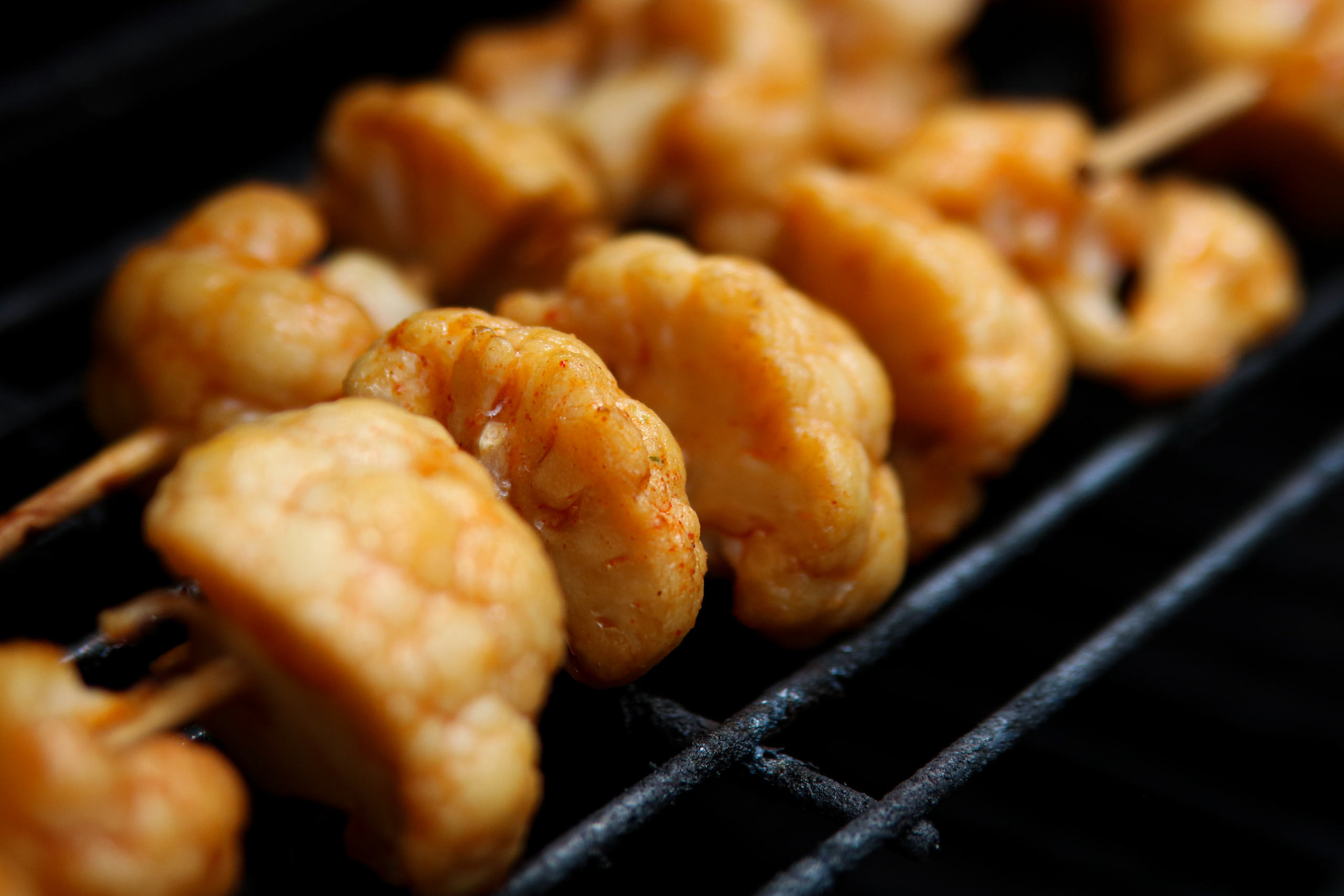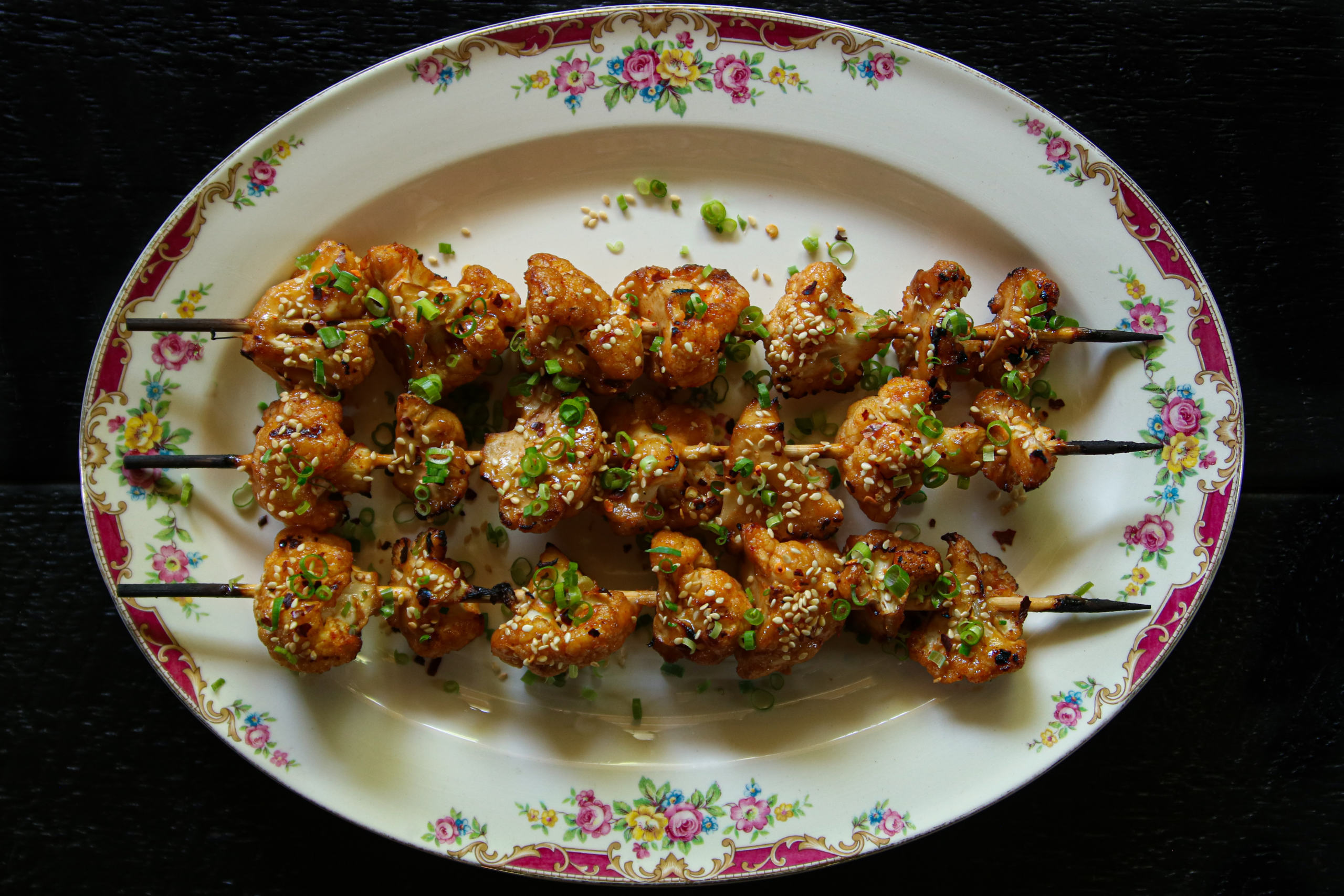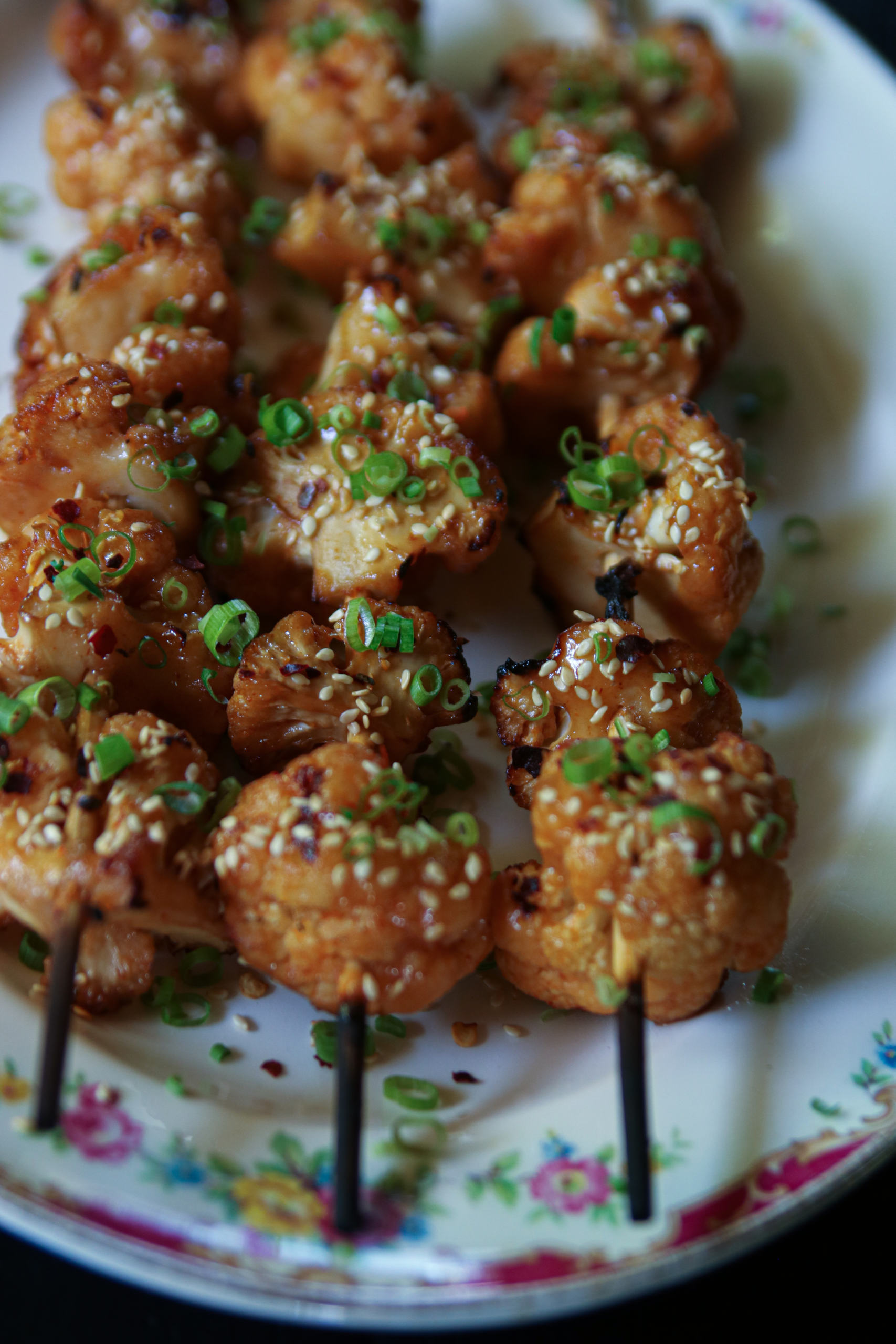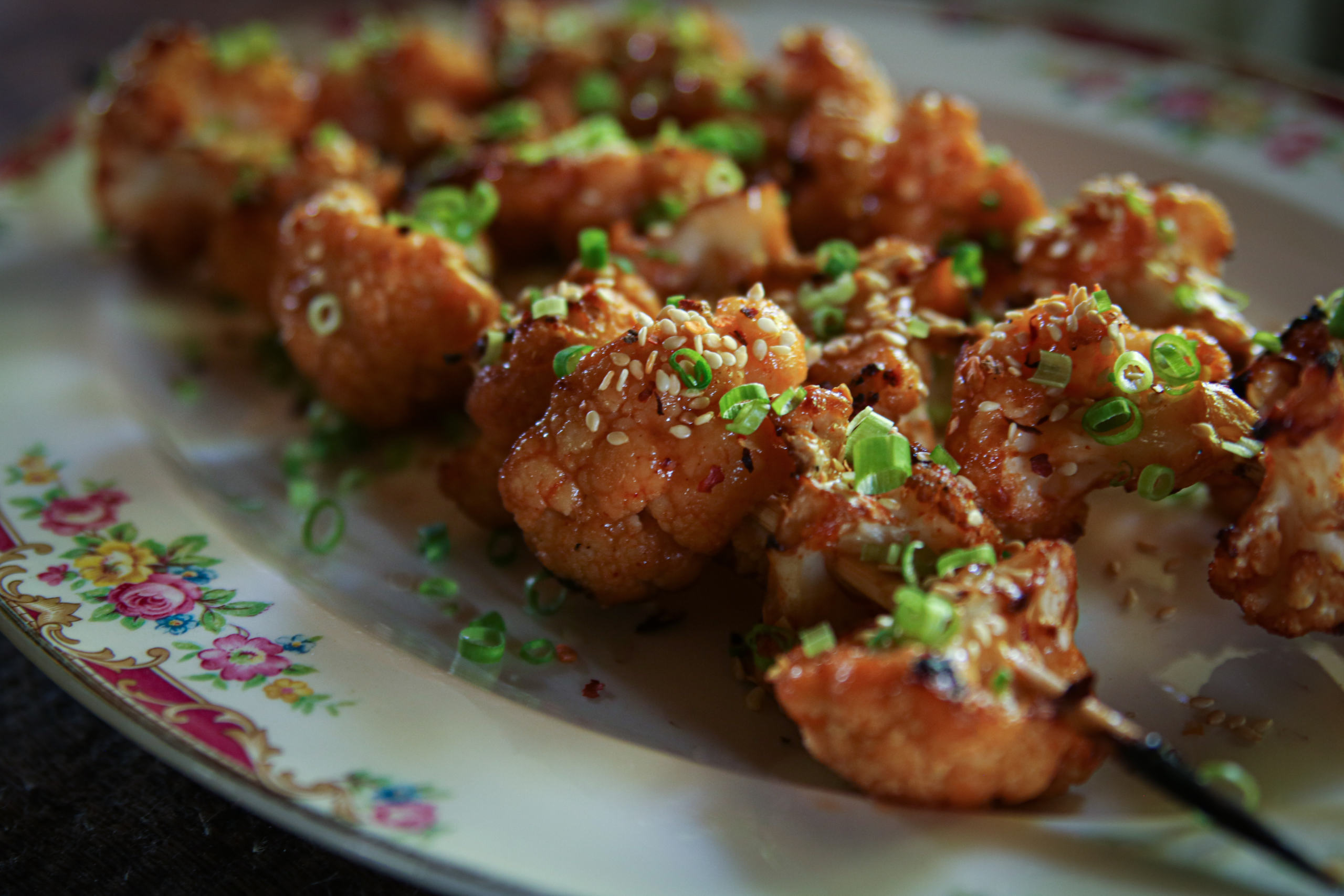 Preheat your grill. Cut cauliflower in large florets. Blanch cauliflower florets in a large saucepan of boiling water for 1 minute. Allow to cool down and transfer to a Ziplok bag.

Whisk the canola oil, corn starch, chili powder and soy sauce together in a small bowl. Pour mixture into in the plastic bag with cauliflower and toss well to coat. Marinate for about 30 minutes.

Heat the sesame oil in a small saucepan over medium heat. Add the ginger and garlic and stir fry for 2 minutes. Add remaining ingredients, soy sauce, rice vinegar, brown sugar, vegetable stock, sriracha and cornstarch. Whisk to combine and bring to a low boil. Simmer for 20 minutes until sauce is thickened.

Remove cauliflower florets from the Ziplok bag and thread skewers. Brush with the sauce and grill until golden and slightly caramelized. When cauliflower is nearly done brush with the sauce again. Transfer to a serving platter and garnish with toasted sesame seeds, scallions and red pepper flakes.