FORAGED GARLIC MUSTARD MAKES A DELICIOUS PESTO.
Garlic mustard (Alliaria petiolata) is an invasive herb most likely in your yard, a local park, or pretty much anywhere plants can grow. Likely brought to North America for medicinal and food purposes, today it is only known as a weed; however, the pungent herb is definitely edible and we like to make an early spring pesto from it. Garlic mustard can be substituted for basil in your favorite recipe. See our pesto recipe below…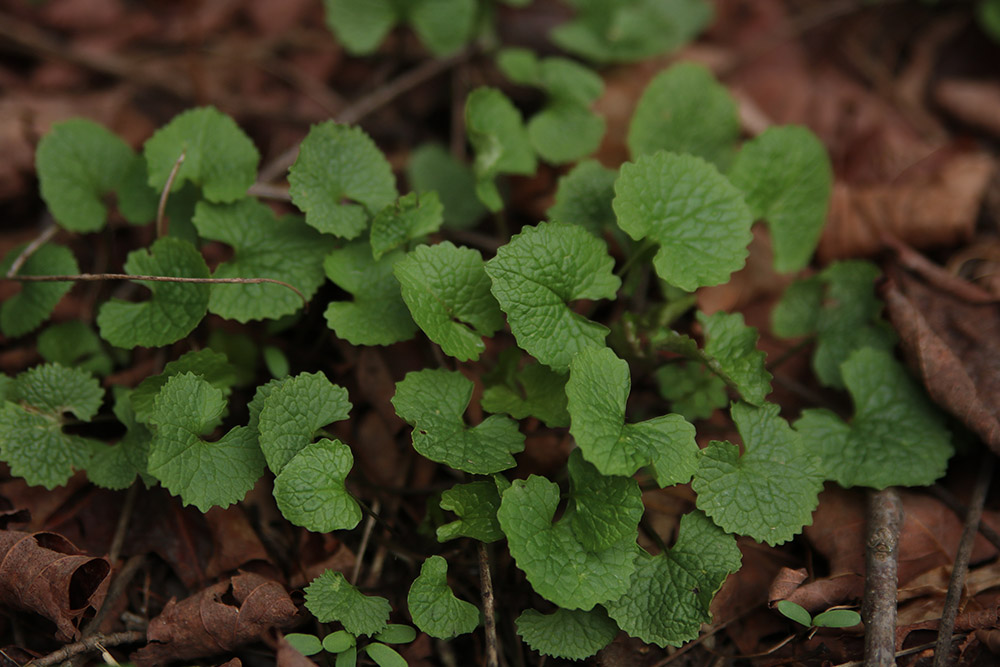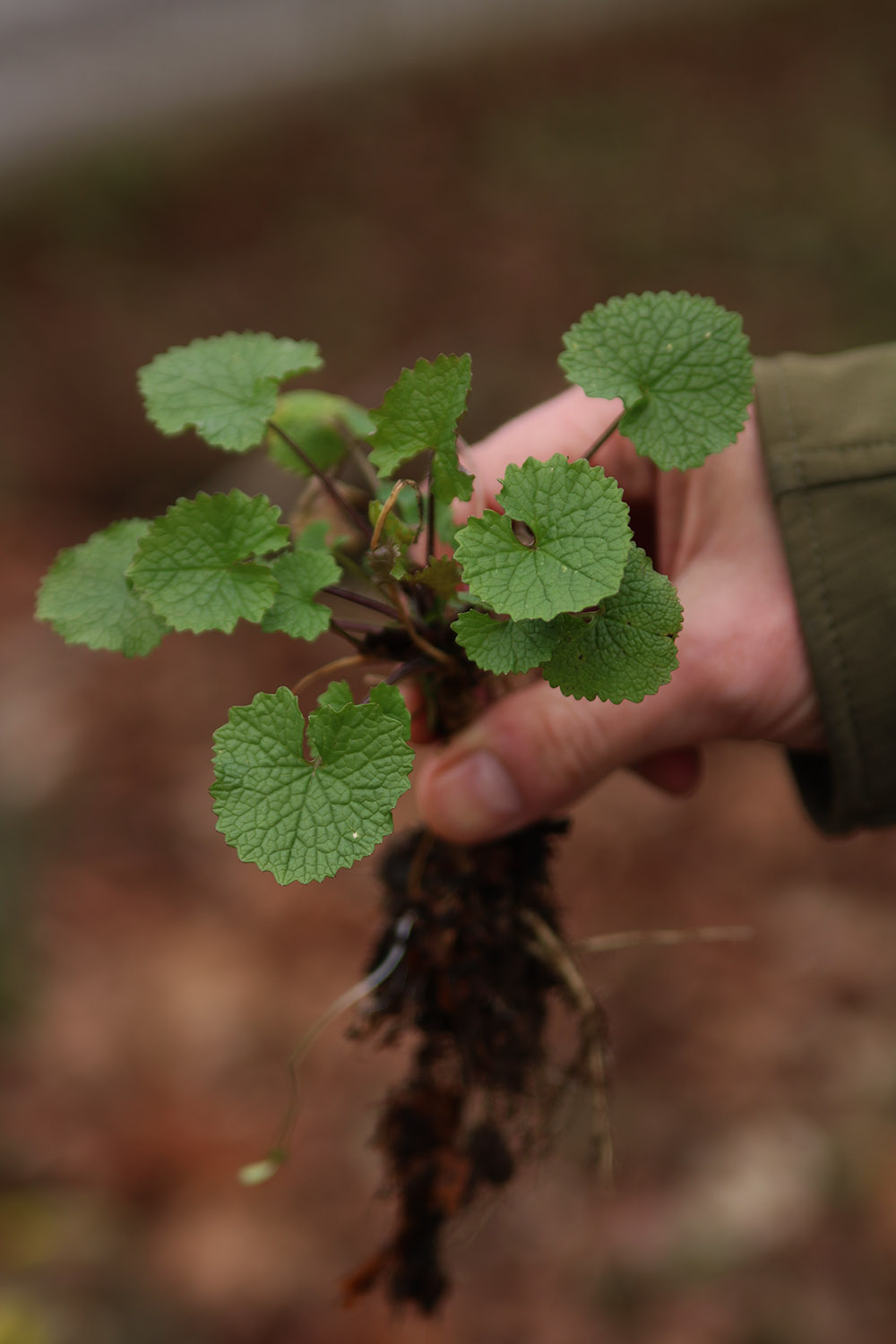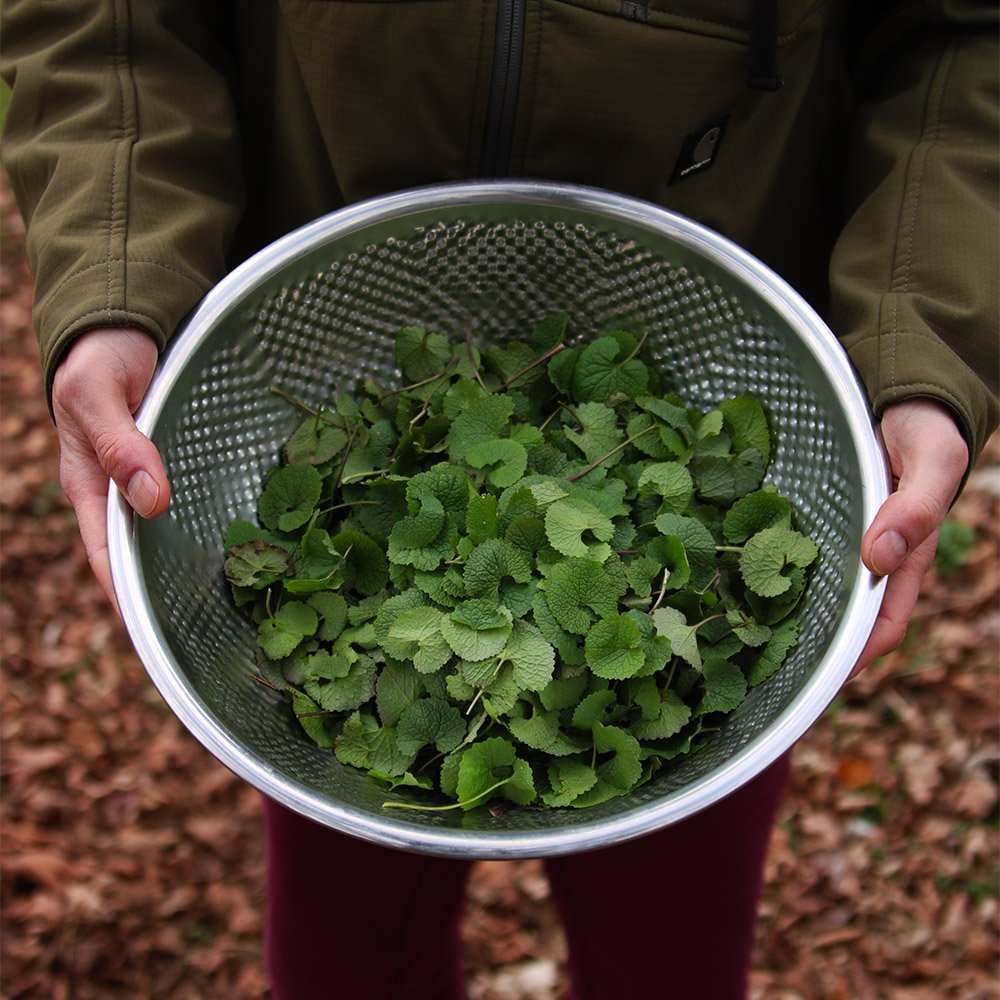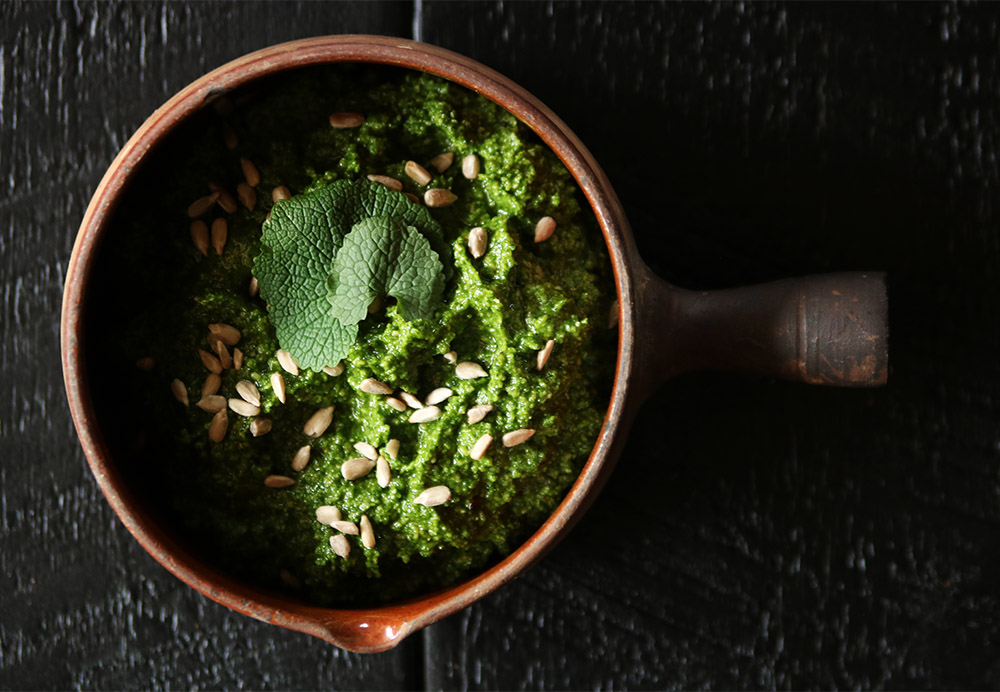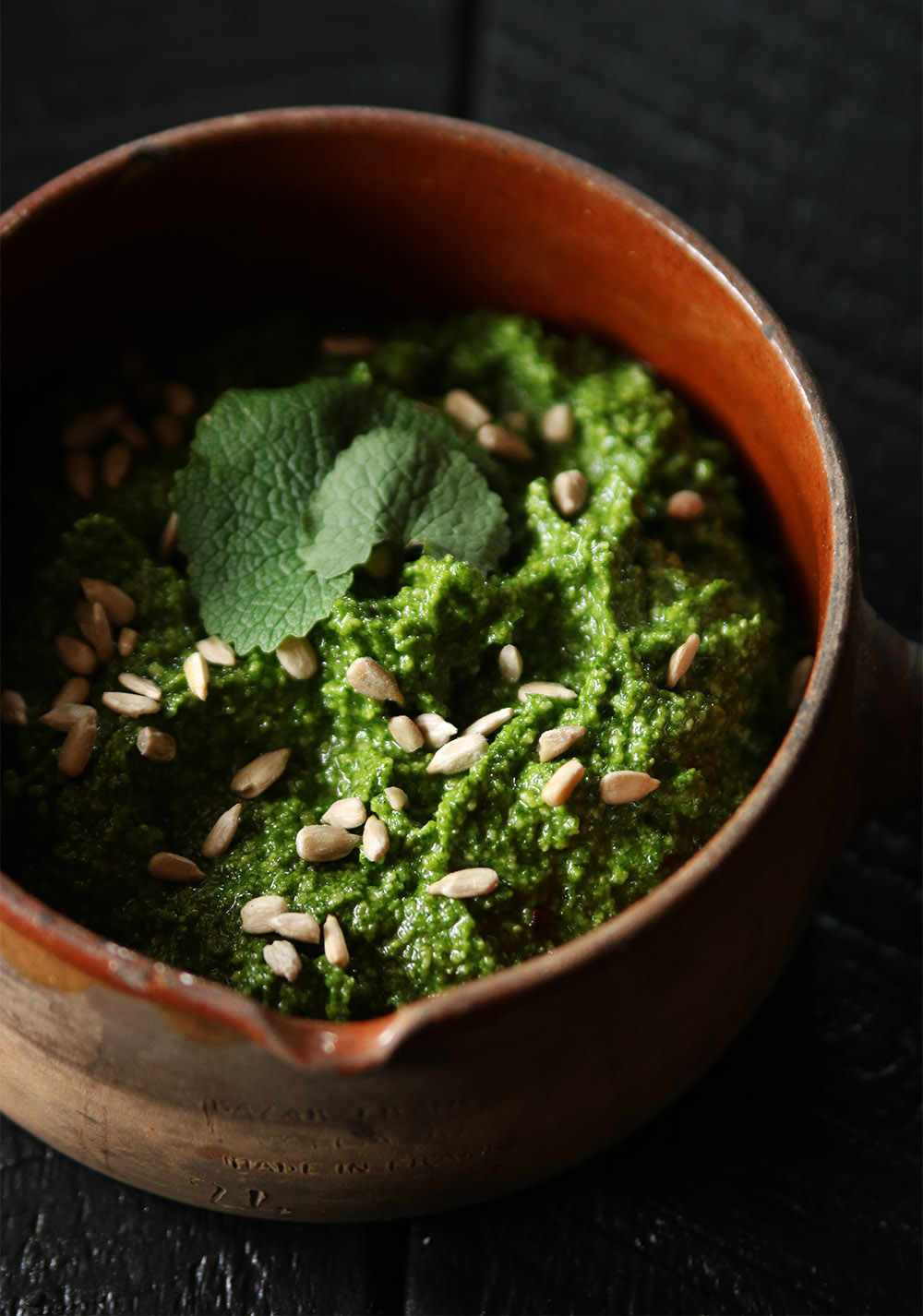 Add all ingredients except olive oil to a food processor and pulse until roughly chopped. With the blade running drizzle the olive oil into the mixture and blend until smooth. The pesto is now ready to be served with pasta or as a spread for crackers or crudité. Pesto freezes well but omit the cheese and add after defrosting.