Obviously you know how much we love entertaining and a good cheeseboard! And cocktails. And wine. And some more cheese! But after the party is over (sad face) what to do with all that leftover cheese? The French have a clever solution in their Fromage Fort, also known as "What to Do With All That Leftover Cheese" (happy face). It's a tasty spread cobbled together with whatever bits of cheese remain mixed with garlic and white wine. We add a bit of parsley for brightness and nutmeg for its spicy bite (nutmeg is also a key ingredient in another fabulous cheese dish, fondue).
Many recipes call for whizzing everything together in a food processor which is the easiest way. But you can also make due with a fork and a little elbow grease just as well. With that said, starting with chilled cheese and butter will make grating a lot easier. Any combination of cheese will work but avoid too many salty cheeses and only use a small amount of, if any, blue cheese as its flavor will overshadow all others.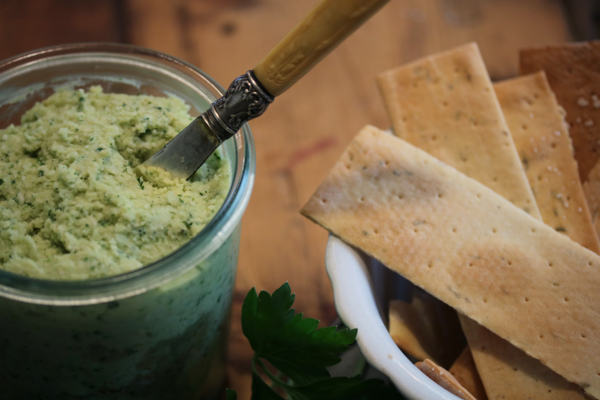 | | |
| --- | --- |
| Servings | Weck or Mason Jar depending on amount of cheese used |
| | |
| --- | --- |
| Servings | Weck or Mason Jar depending on amount of cheese used |
Grate the cheese and butter in a food processor. In a bowl combine the cheese, garlic, parsley and nutmeg and allow the mixture to come to room temperature (about 30-45 minutes). Add the wine and work the mixture with a fork until smooth and uniform. More wine can be added for a softer consistency. Pack the fromage fort into a ramekin or small bowl.

Fromage fort can be served immediately, spread on crackers or bread, though it is delicious broiled atop slices of crusty pain au levain. Fromage fort can be refrigerated for up to a week or frozen.