IF YOU'RE A CHOCOLATE LOVER, THIS SIMPLE AND RICH FRENCH CHOCOLATE CAKE IS JUST WHAT YOU NEED.
It's a pretty famous, simple, and delicious chocolate cake that dates back to the late 60s and became popular a few years back when the New York Times named it their best chocolate cake, made by Evelyn Sharpe. Although the ingredients haven't changed much over the years, The French Chocolate Cake is also referred to as a flourless cake. Not sure why since the recipe calls for a tablespoon of flour that I think is required. Nonetheless, if your gluten-free body can handle just a touch of flour you're going to love this cake! If you can't, check out our Chocolate Polenta Cake that's completely gluten-free and just as delish.
We love mixing unique flavors to chocolate and one of our favorites is citrus. In this recipe we added pure orange oil for a kick of zest. You can also add lavender, almond or your favorite extract for baking that pairs well with chocolate. It's a great way to add a hint of seasonal flavor to this recipe, although it's perfectly fine without it, too!
I love this cake for entertaining as it's the perfect richness—just a sliver is all you need for that chocolate fix after dinner. This cake needs to be served warm for ultimate satisfaction and it freezes perfectly.
Stay safe and be well fellow chocolate lovers!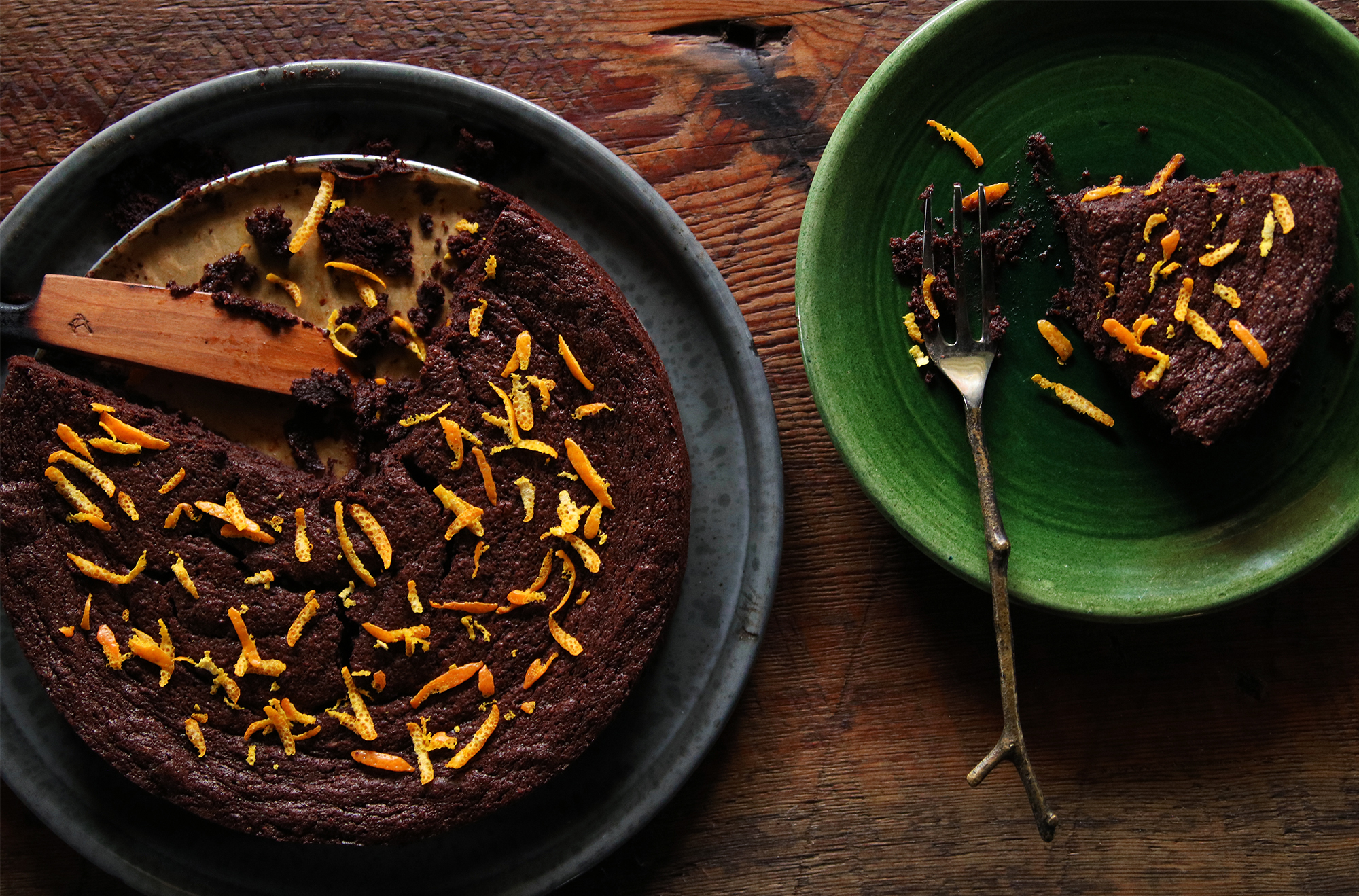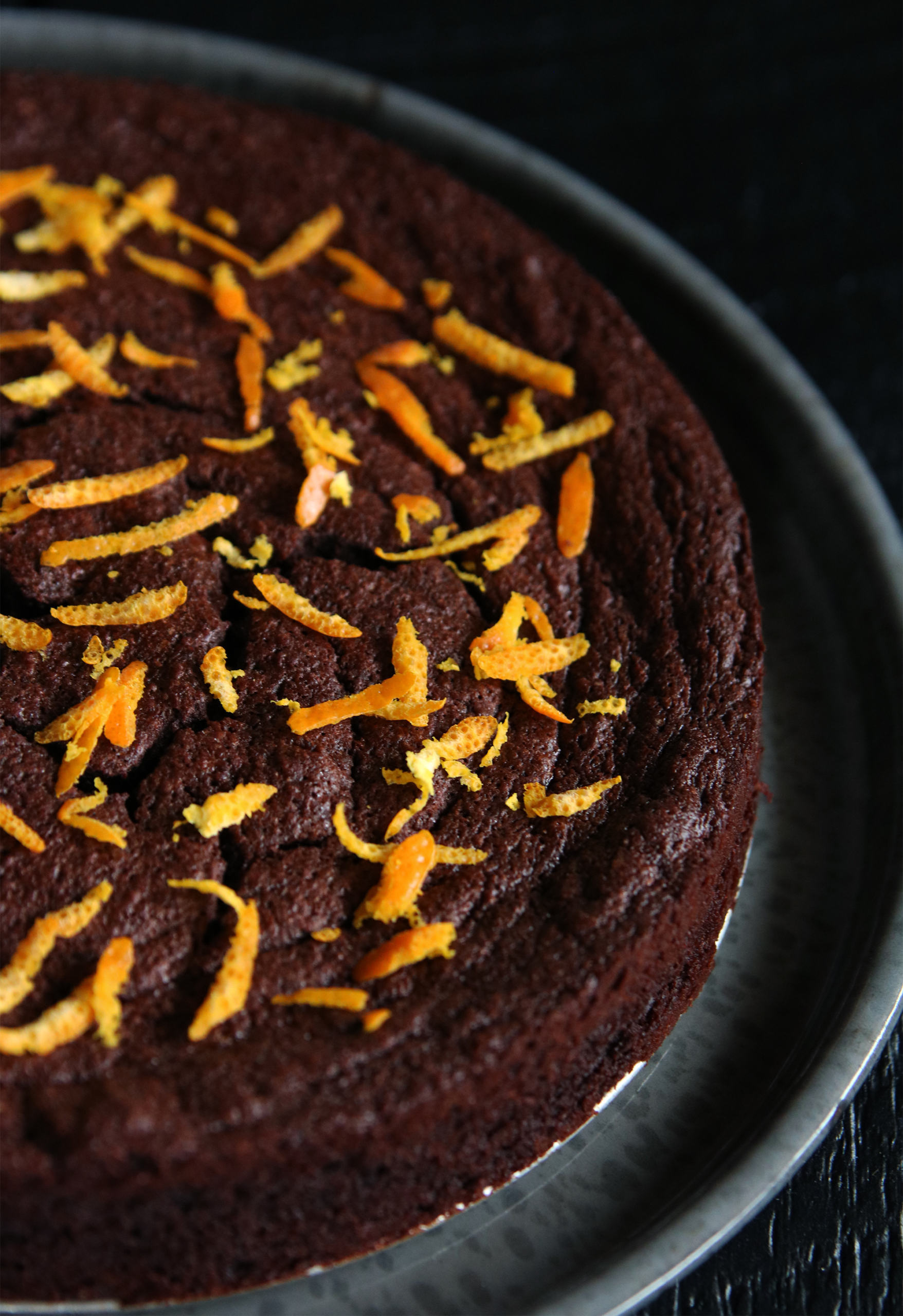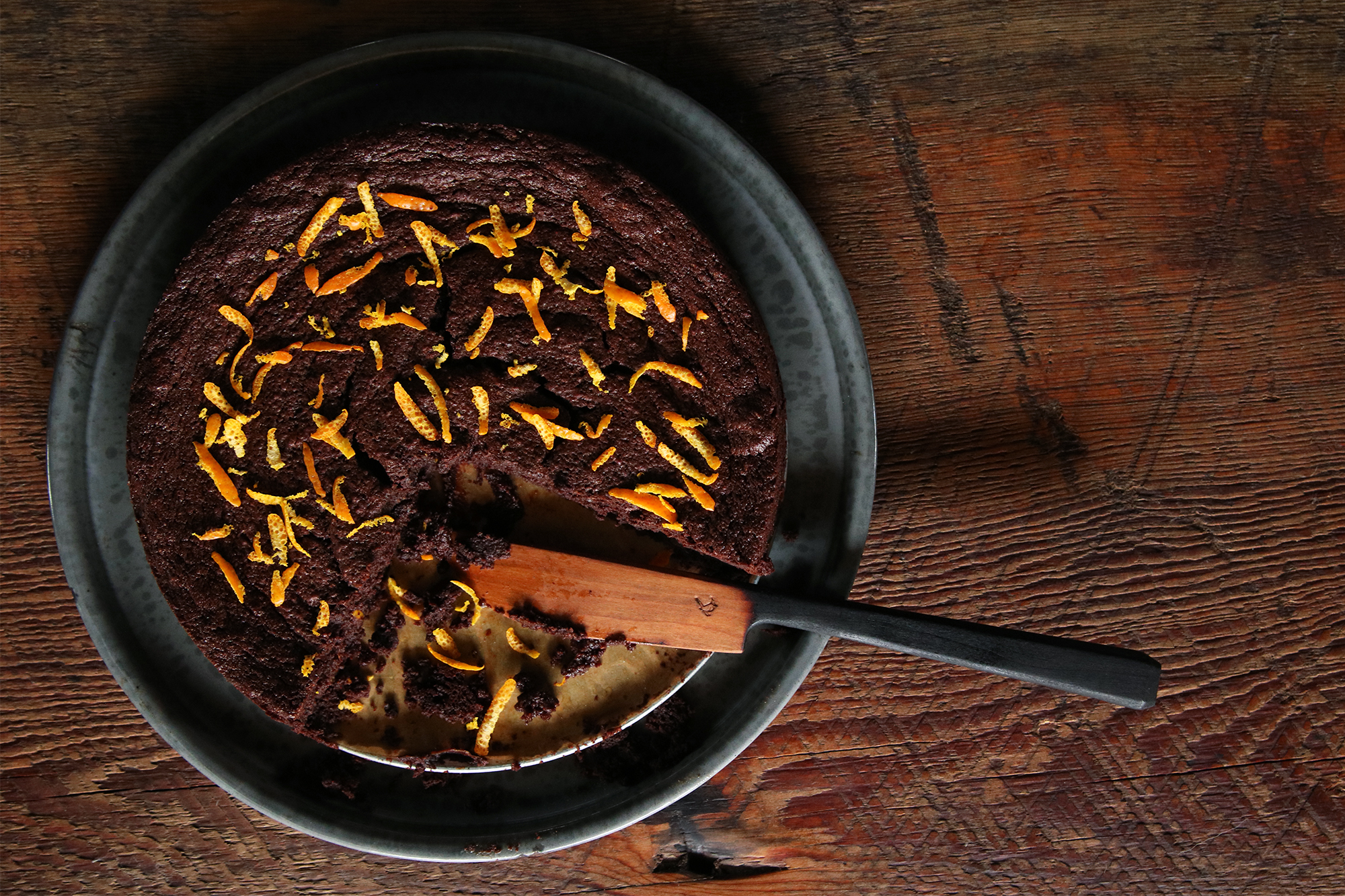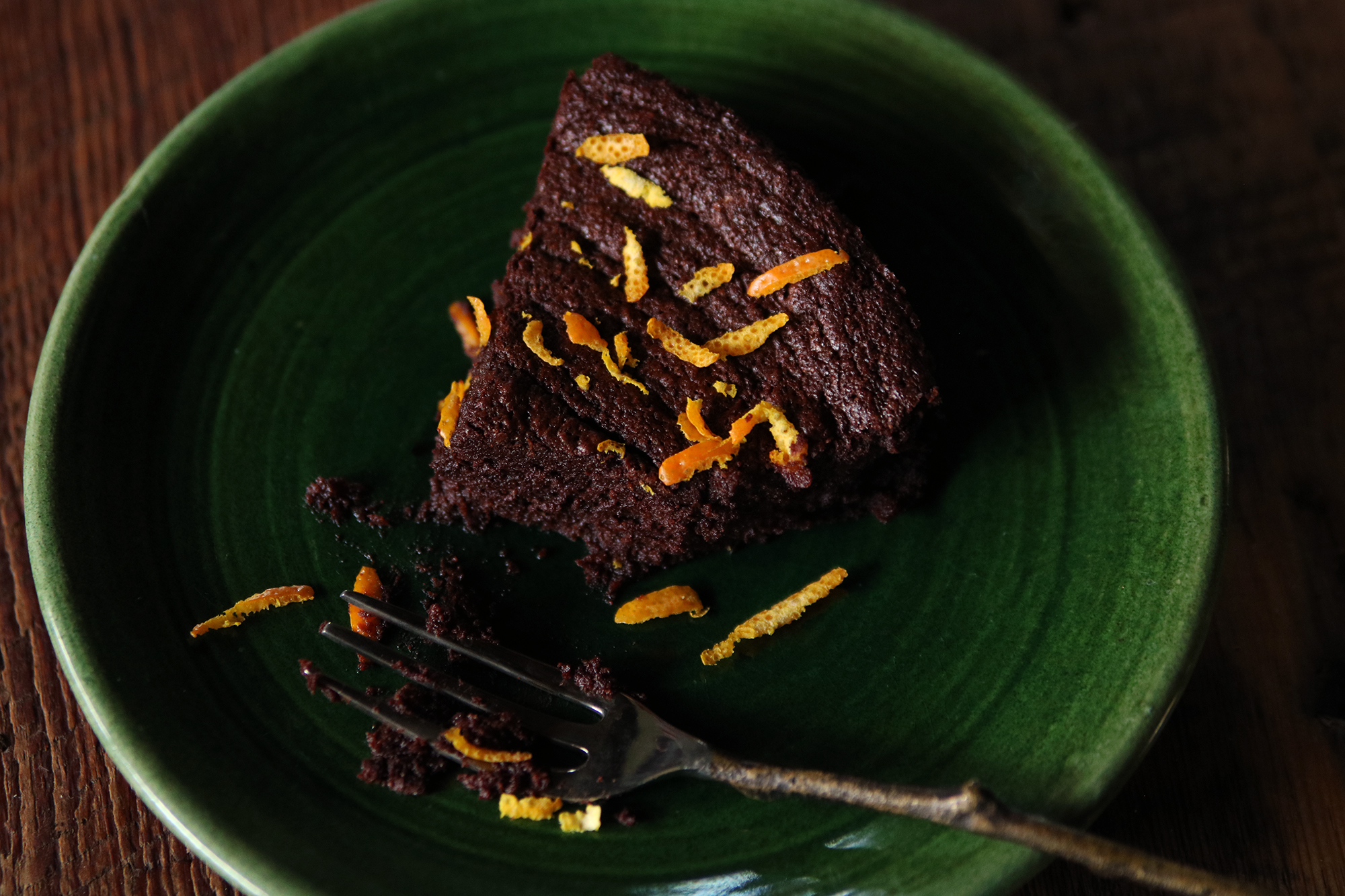 Heat oven to 425 degrees. Line the base of an 8-inch springform pan with parchment paper.

Melt chocolate gently in the top of a double boiler over hot (not boiling) water. This should be done very gradually and slowly to not burn the chocolate.

Remove the melted chocolate from the heat and stir in butter, flour and sugar. Beat the yolks lightly and whisk into the chocolate mixture gradually. Add orange oil or extract.

Beat the egg whites in a stand mixer using the wire whip attachment until they hold a definite shape. Fold into the chocolate mixture. Overbeating or underbeating will ruin the cake. The beaten egg whites should be folded smoothly and quickly into the chocolate mixture. Pour into the prepared pan and bake for 15 minutes. Turn off the heat; open the oven door, leaving it ajar, and allow the cake to cool completely in the oven.

Garnish cake with orange twist of zest. You can also dust with confectioners sugar or top with whipped cream. The cake is served best warm and leftovers freeze well.