Our twist on a Thanksgiving favorite
This is our take on the favorite Thanksgiving casserole. In place of green beans we use nopalitos, a traditional Mexican preparation of tender cactus, onion, cilantro, and hot peppers (typically jalapeños or serranos). We also boost the original mushroom flavor by replacing soy sauce with Chinese mushroom sauce and adding a generous measure of luxurious porcini mushrooms. Wild rice lends a complex nuttiness to the dish, along with a chewy texture.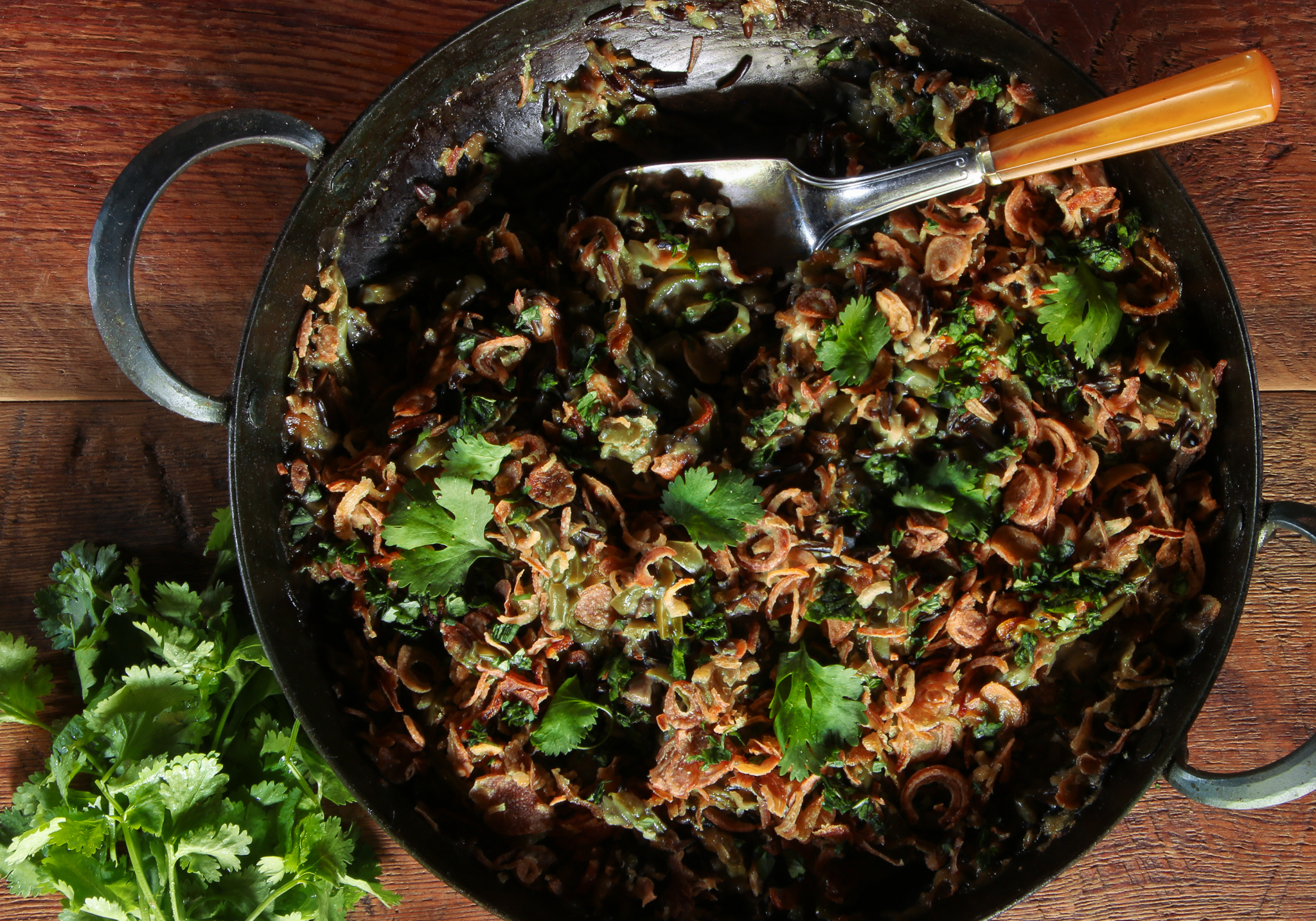 Ingredients
1 can (10.5 ounces) condensed cream of mushroom soup
1/2 cup whole milk
2 teaspoons Chinese mushroom sauce (i.e., vegan oyster sauce)
1/2 cup dried porcini mushrooms
1/2 cup wild rice (uncooked)
1 jar (30 ounces) nopalitos, drained
1.5 cups packaged fried shallots
Instructions
Prepare the wild rice up to a day in advance and rehydrate the porcini mushrooms.
Heat the oven to 350°F.  Stir together the soup, milk, mushroom sauce, porcini mushrooms, wild rice, nopalitos, and half the fried shallots and transfer into an approximately 1.5 quart casserole dish or similar capacity cast-iron skillet. Bake for 25 minutes, stir, and top with the remaining fried shallots. Bake until casserole slightly bubbles and shallots turn golden brown, approximately 5 minutes.