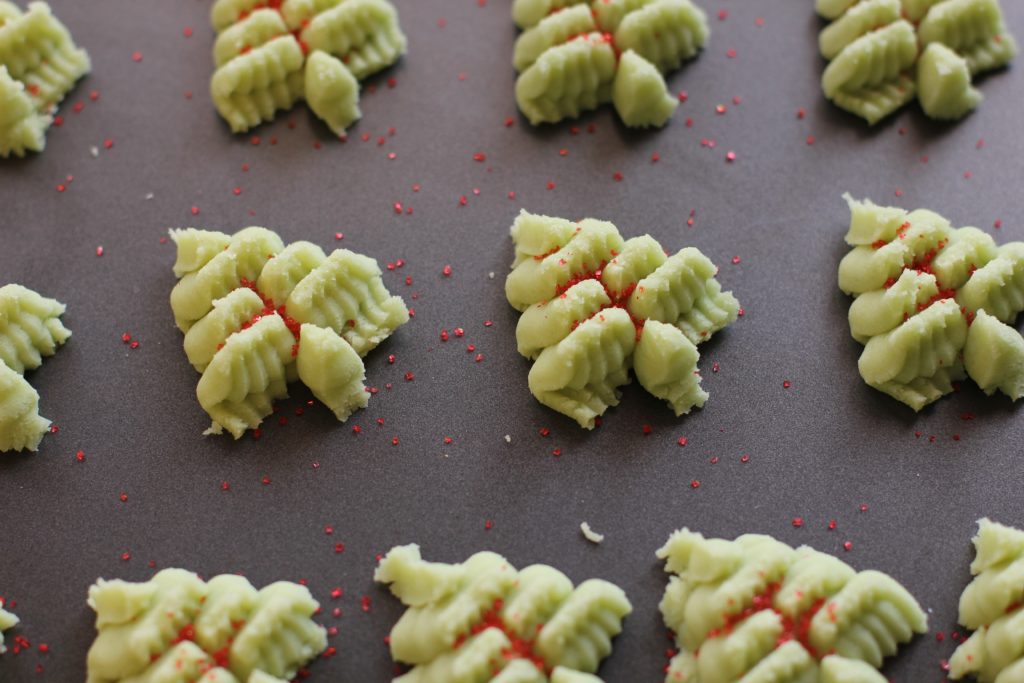 Jello Spritz Cookies have quickly become a farmhouse holiday favorite and for good reason: though they remind us of traditional Italian cookies they're not too dry and the Jello imparts a bright fruit flavor without being too assertive. These are also a family favorite and tradition started by Shawn's mom when he was a child.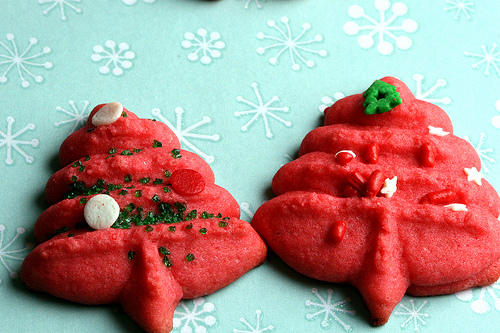 We're pretty sure the original recipe for Jello Spritz Cookies first appeared on the back of a Jello box or a dusty copy of Good Housekeeping so we can't claim it as our own. "Spritz" implies that the cookie is shaped with a cookie press (i.e., cookie gun). If you have a functional cookie press, great! Just remember to load your gun with room-temperature dough. Alternatively, if you don't have a cookie gun, work with chilled dough. Roll it out on a lightly floured surface and cut out shapes using a cookie cutter or simply flatten out little dough balls right on an ungreased cookie sheet. If the dough becomes hard to work with, stick it back in the fridge (or briefly, in the freezer) rather than add additional flour.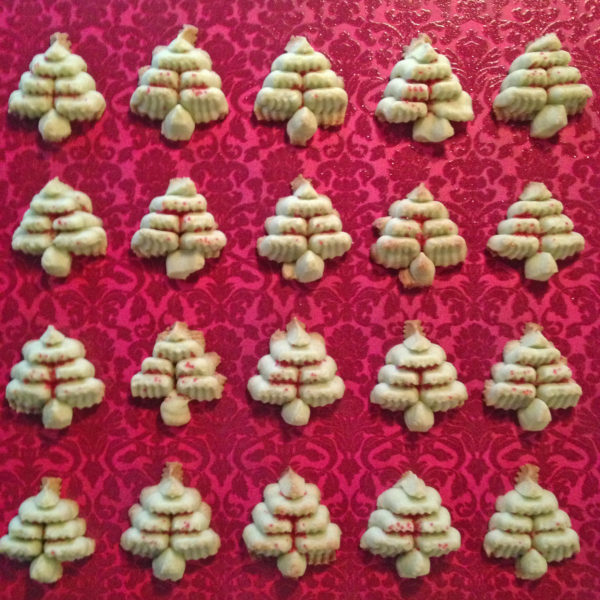 | | |
| --- | --- |
| | |
Sift the flour with baking powder. In a separate bowl, cream butter with sugar, Jello, egg and vanilla. Add the dry (i.e., flour) to the wet (i.e., butter mixture). A stand mixer will make life easier but you can certainly do it all by hand.

Preheat your oven to 400°. Form your cookies by whatever method you desire. The original recipe calls for an ungreased cookie sheet (and you will need this if using a cookie press) but since we were doing a lot of baking we used parchment paper and they turned out beautifully. If you want, decorate the cookies with sanding sugar. Bake for 13-14 minutes or until just golden brown at the edges. Let cool completely on a wire rack.

If you're making small cookies the recipe will yield about 5 dozen. Still, we suggest making two batches: one green (lime-flavored Jello) and one red (raspberry-flavored Jello).