Salsa Verde gets its name from its principal ingredient: beautiful green tomatillos. With its bright citrus flavor, we're surprised salsa verde isn't more popular. However, we suspect this is due to the tomatillo's relative obscurity outside of Mexico. And it's not like tomatillos don't grow well in northern climates: the plants in our Sullivan County, NY (Hardiness Zone 5) garden put all our other vegetables to shame!
Our salsa verde recipe is pretty simple and depends on our weekly harvest. While some folks prefer recipes with exact amounts, we urge you to trust your taste buds. Grilling or broiling the vegetables (yes, tomatillos are technically a fruit!) greatly improves the flavor of salsa verde.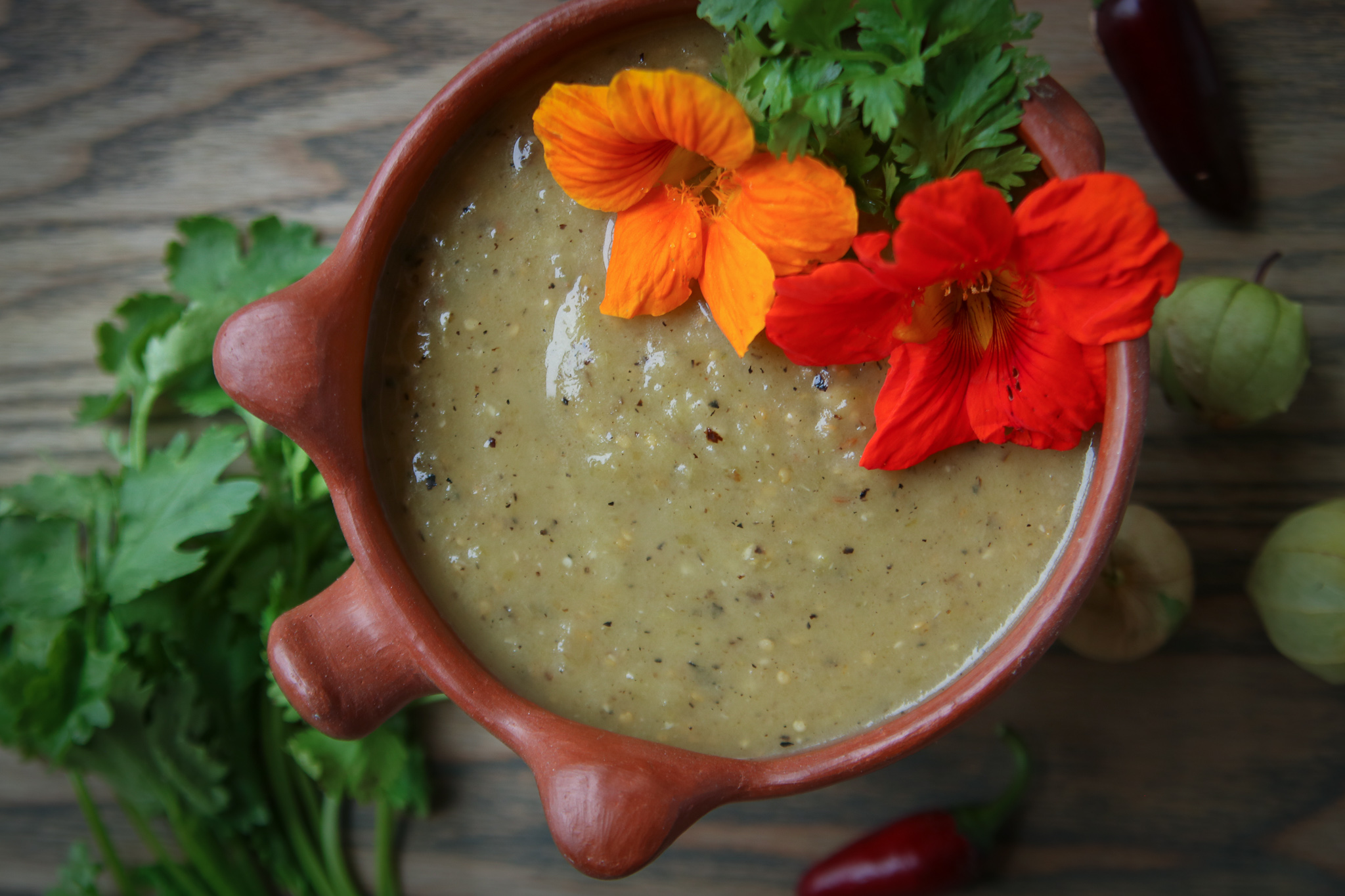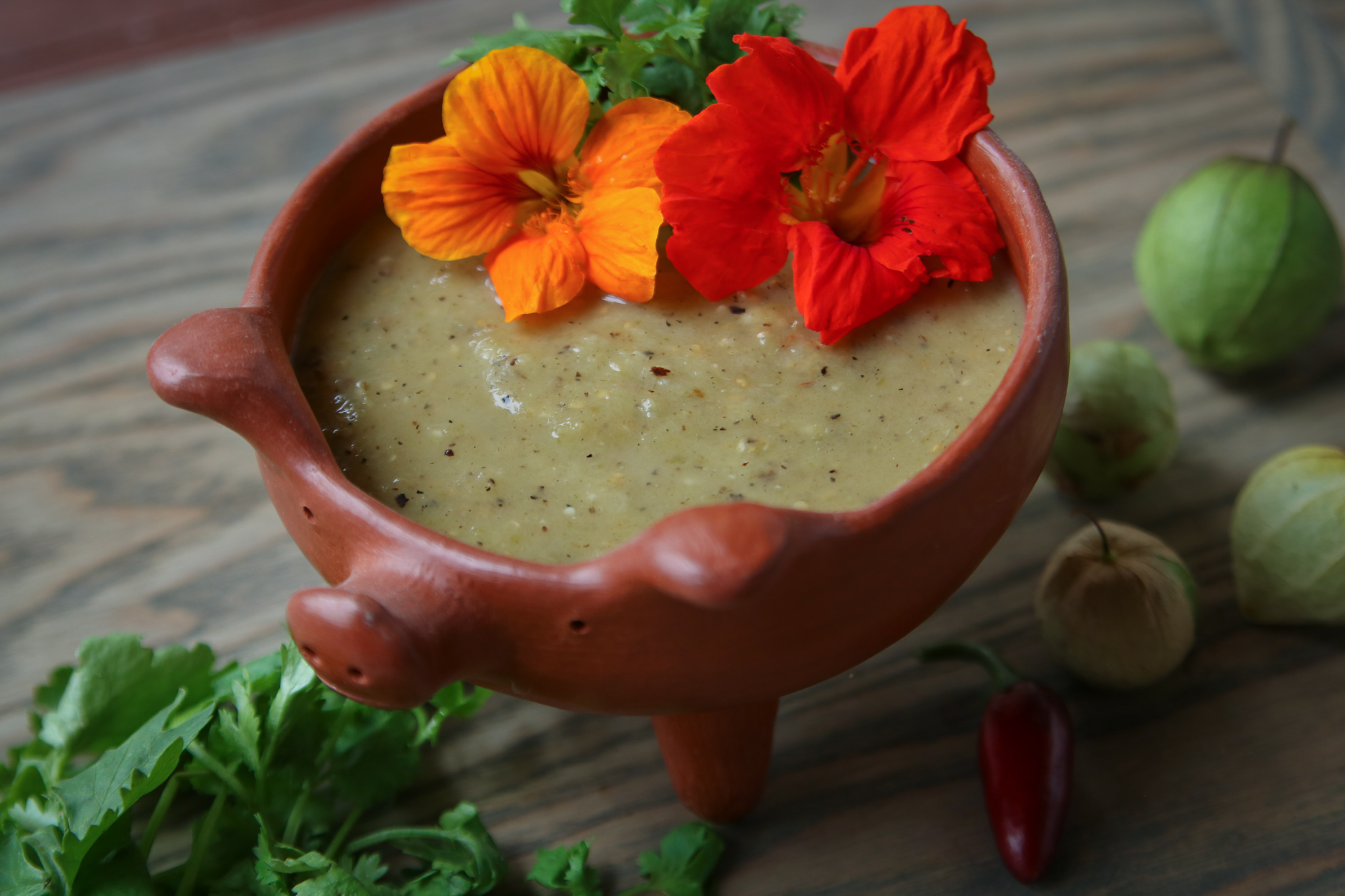 Ingredients
• Tomatillos, husks removed
• Fresh jalapeño peppers
• 1-2 small onions, papery outer layers kept on
• A few garlic cloves, papery outer layers kept on
• Fresh cilantro leaves
• Lime juice
• Salt
Directions
Place the onion and garlic on a foil-lined pan. Place under the broiler until the papery skins have blackened. Transfer to a plate to cool. Squeeze the garlic out from its burnt paper and remove the blackened layers of the onion. Add both to a food processor.
Next, place the tomatillos and peppers on the pan and broil, flipping the vegetables at least once to evenly blacken them. Transfer the vegetables to a pot, place the lid on the pot, and allow them to cool. When cool enough to handle, slip the skins off the tomatillos and peppers, transferring the skinned pepper and tomatillo pulp to the food processor.
Note: The tomatillos, jalapeños, onions, and garlic can also be grilled.
Add fresh cilantro and lime juice to the vegetable mixture and process until rather smooth. Taste and season with salt. Remember: you can always add more lime juice and salt but you can't take it away. The same goes for the jalapeños if you're afraid of making the salsa too spicy.
Variation: We sometimes add a small amount (around a quarter cup / 60 mL) of beer to the salsa to switch things up.