As you may have gathered we love entertaining at the farmhouse, from formal dinner parties to casual barbecues and those last minute impromptu snacks by the fire. This is how we express our love to friends and family all year long. Kris, with his passion for diverse culinary traditions, is the chef de cuisine while I have tasked myself with mastering desserts, cocktails and, of course, decor. Our go-to entertaining advice? Keep things simple! For larger parties focus on one thing and do it in a big way. More intimate gatherings are perfect for traditional sit-down dinners or, alternatively, what we love: a variety of small bites throughout the evening accompanied by cocktails, jazz on the record player and lots of laughs. A staple of small plate entertaining is a great cheeseboard. Check out some of our helpful tips below on how to put together the perfect spread.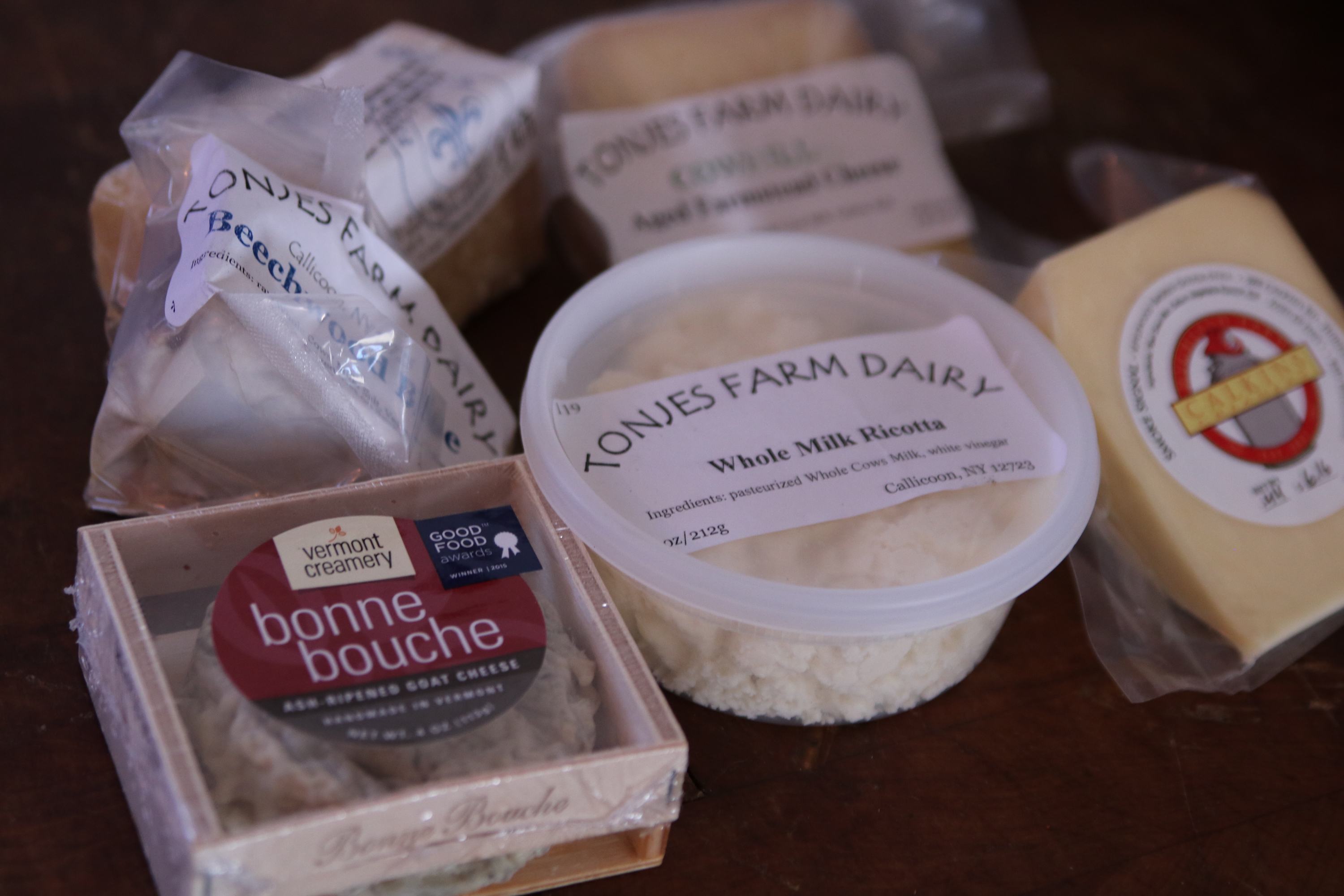 The cheeses. Now, if you want to get technical and fancy you'll select cheeses based on the type of meal and wine you're serving. We're not fancy. In fact, we prefer an eclectic mix over a formal assortment of cheeses. We have a few favorites but are always looking for the next great cheese at the farmers' market, grocery, and cheese shop. And don't be afraid to ask the cheesemonger for suggestions: you might even get a tasty sample—or a new favorite—out of it! One helpful tip in building your cheeseboard is to include variety of textures: soft, semi-soft, hard and semi-hard cheese. Also, make sure there is something for everyone by choosing cheeses with different flavor profiles like a buttery Havarti, a pungent Stilton, and a sharp Cheddar.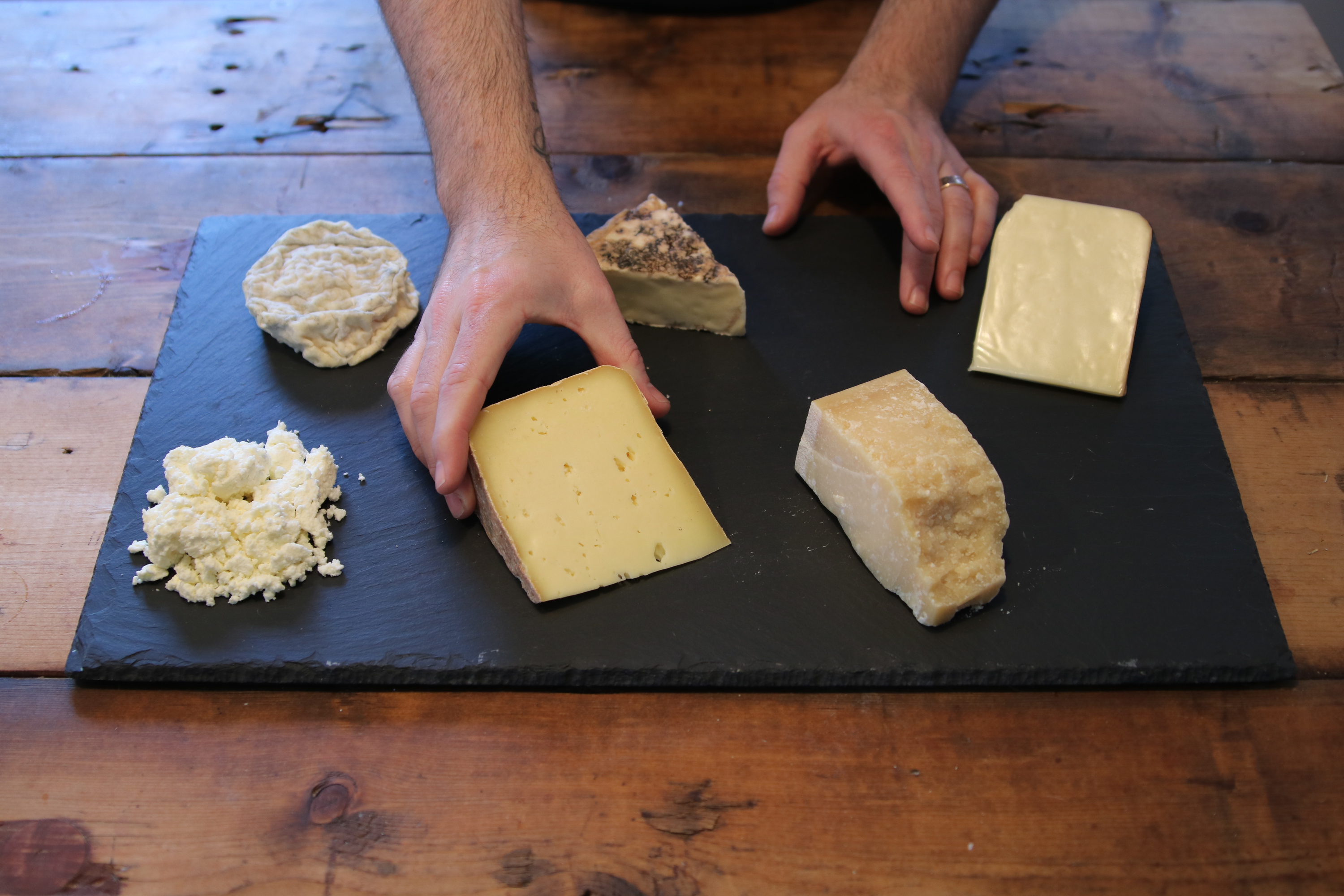 The extras. A great cheeseboard will also have some additional nibbles that compliment or even enhance your cheeses. Add something aromatic (olives always work nicely) and something pickled, along with a unique mustard. Use preserves, honey or dried fruits like figs to add something sweet—and colorful—in addition to a variety of nuts for a salty crunch. Additionally, you can add cured meats such as prosciutto, salami or pepperoni.
The vehicle. We'll usually offer a nice variety of carbs like homemade crusty sourdough or a sliced baguette, an assortment of crackers, and breadsticks. Arrange a few on your board and place other options in nearby bowls. If this is your start to a dinner keep the options to just crackers; you don't want your guests to get full. If this is your meal, go crazy and pile it on!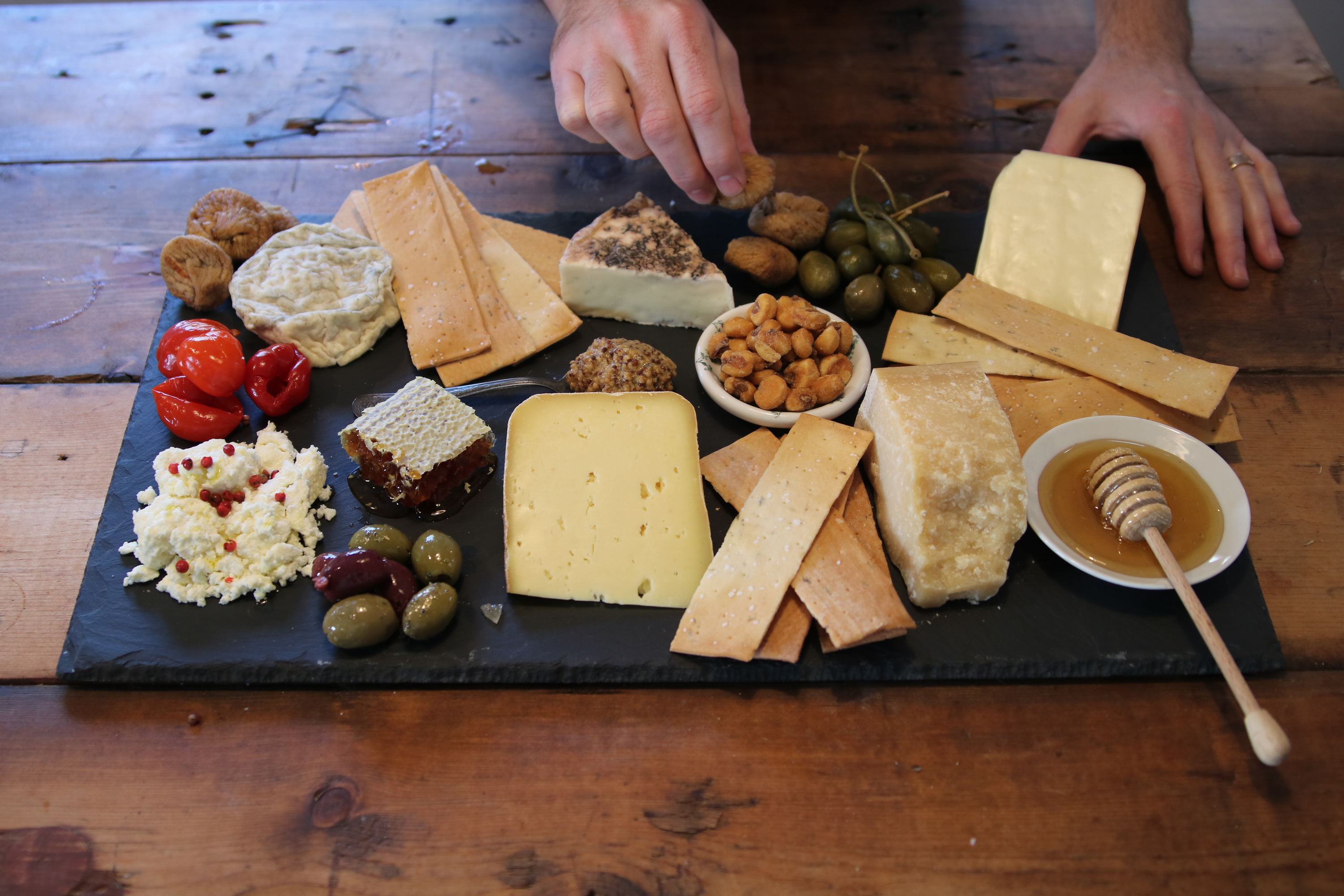 The garnish. After you've layered in everything add some garnish to your board to wow your guests. We love using herbs like rosemary, thyme or sage. This is great because the herbs can always be used for cooking the following week. Depending on the season try edible flowers or lavender to add some color. Around the holidays we'll even take some clippings from our tree for a festive feel.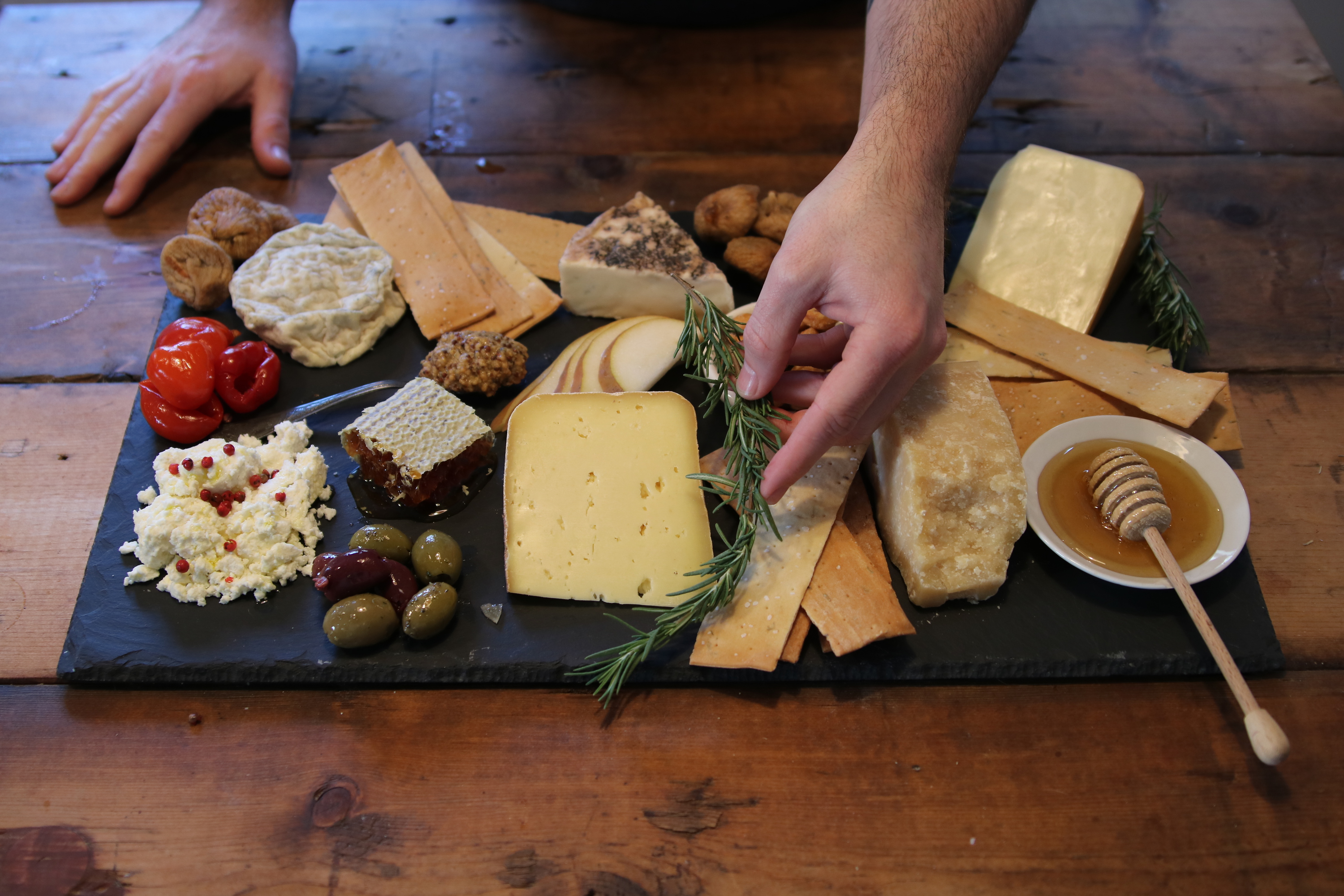 Finish up with selecting your favorite cheese knives and spoons as needed. We've been fortunate enough to inherit these great antiques from food-stylist friends of ours. Mix and matching gives a whimsical yet curated look to your spread. Now pop open the bubbly or wine, turn up the music, and enjoy the evening. Cheers!