We finished bedroom number 2! With two photoshoots going on at the farmhouse over the past month we certainly felt the crunch to finally complete the room. Kris and I actually pulled everything off at the very last minute, with the exception of installing our crown moulding (which is why we shot the room at a low angle; that's the perfectionist in me).
If you recall some earlier Instagram posts we were inspired by my green hat and mixing prints and patterns. We wanted something a little softer compared to our equestrian themed master bedroom, and a place our guests could feel special in. The black & white toile wallpaper was the foundation of the room, knowing we could always switch out pops of color and prints over time. Next came the pink and green fabric  which was a perfect fit for the botanical vibe we were looking for.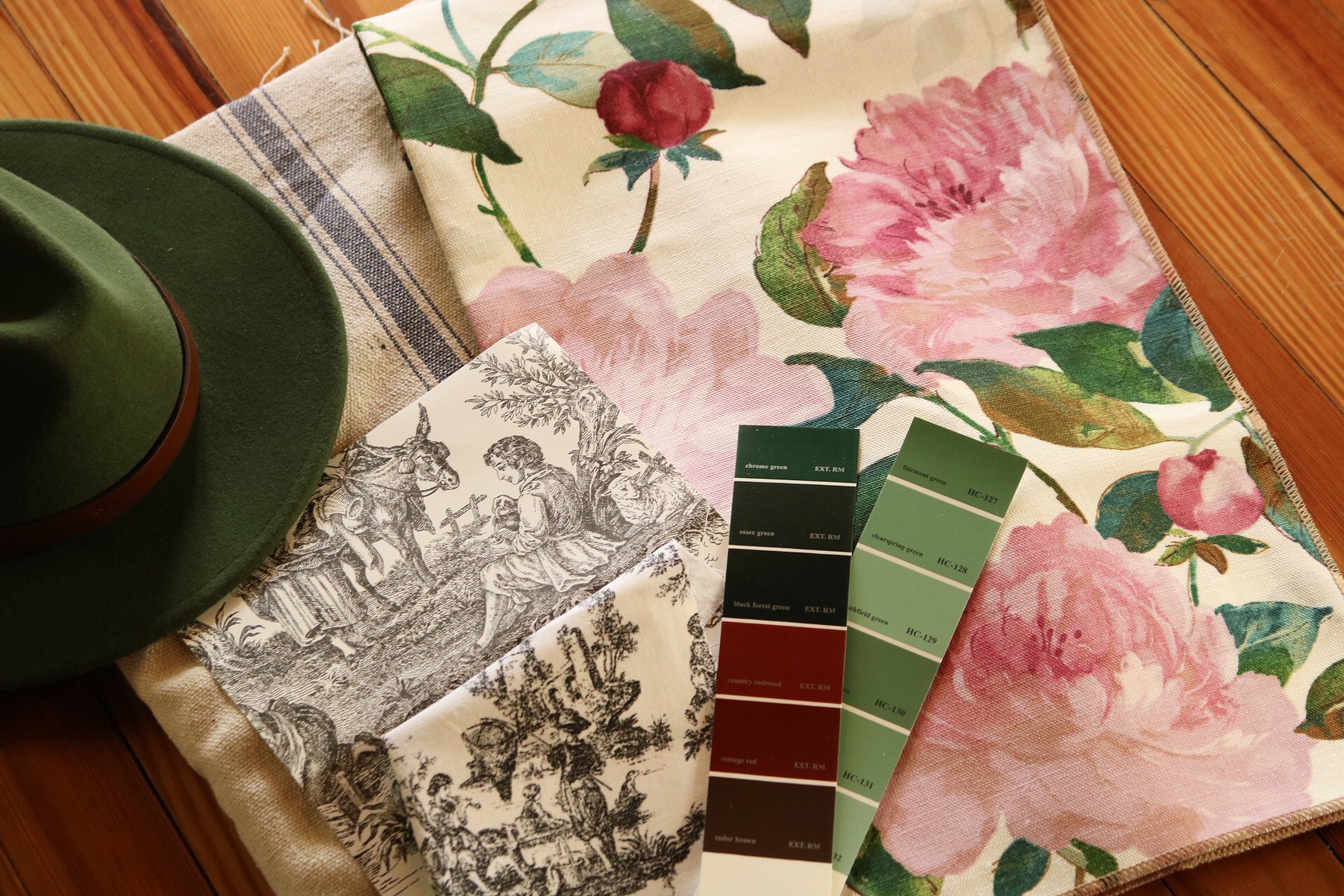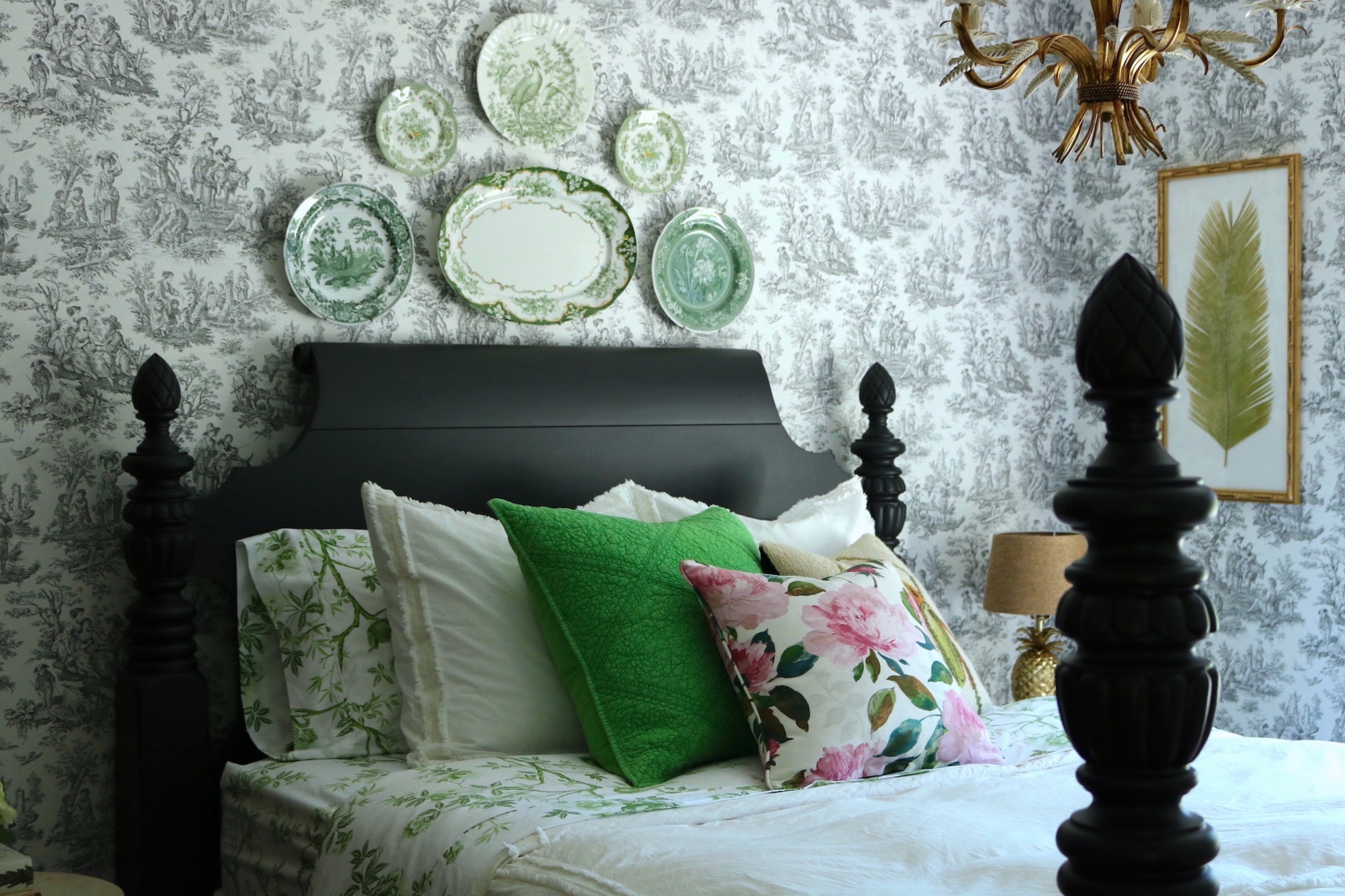 The solid oak bed we scored at a local auction for a steal, then painted black for some added drama! We started mixing prints with our collection of green transferware plates above the bed, then continued with other textiles throughout the room. Our favorite lighting shop totally delivered when it came to the sweet little Italian Tole Chandelier.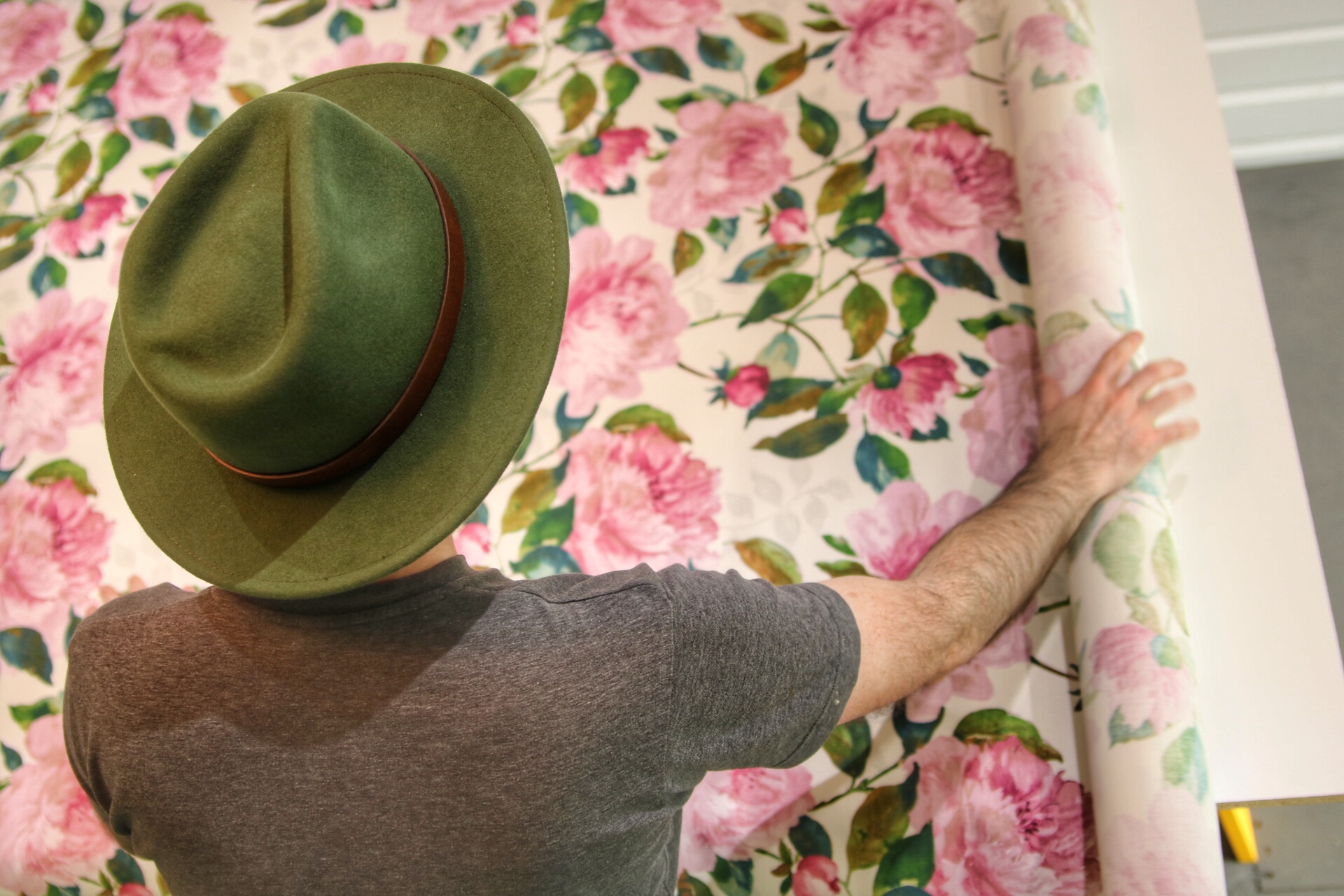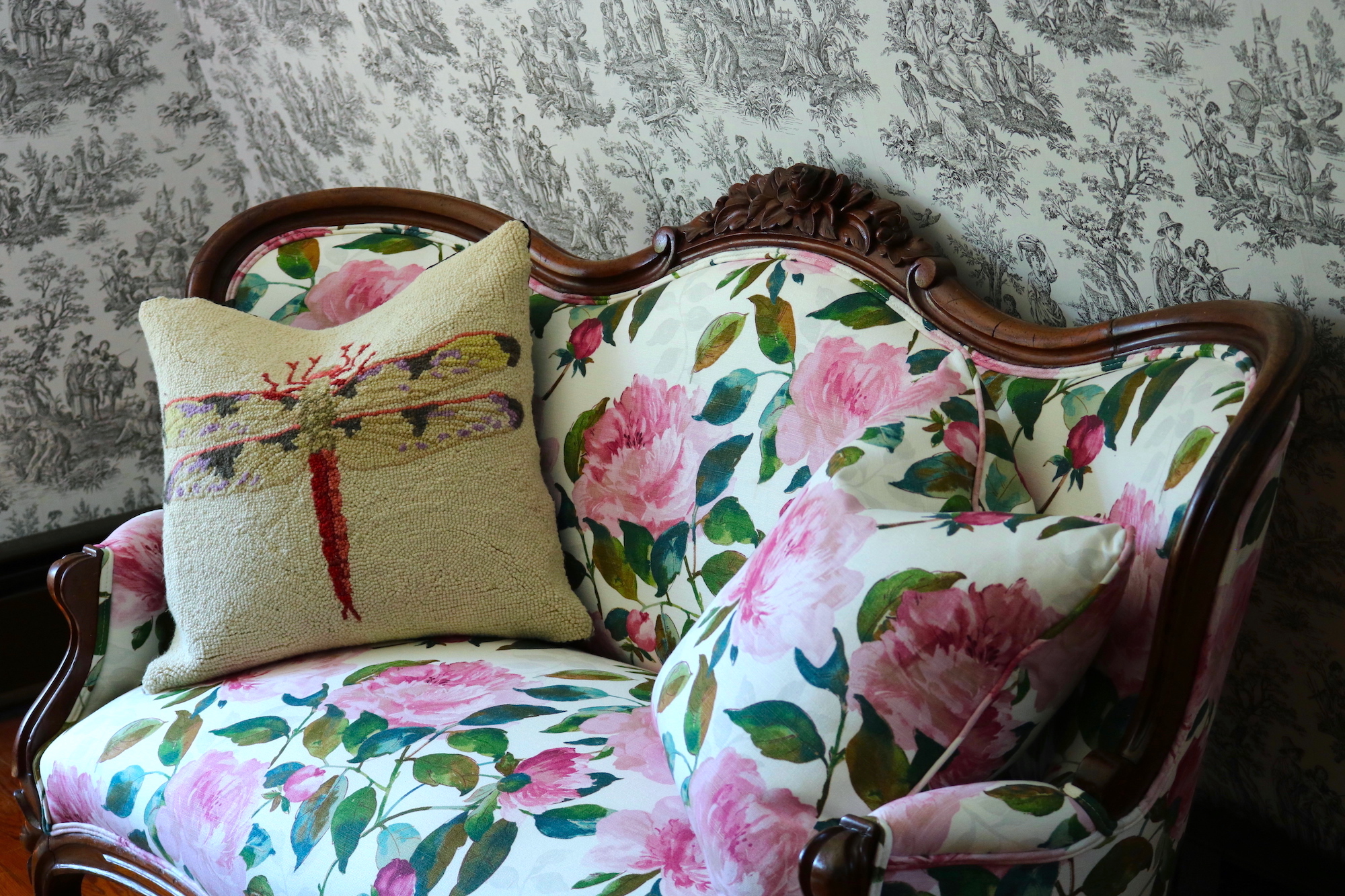 After a few months of trial and error, along with a hectic work schedule, I finally got the settee finished and it came out amazing! Another auction find for about $75! And the lovely peony fabric came from Ethan Allen. Love it or hate it, you'll notice subtle vintage insect prints throughout the room (P.S. We love it!).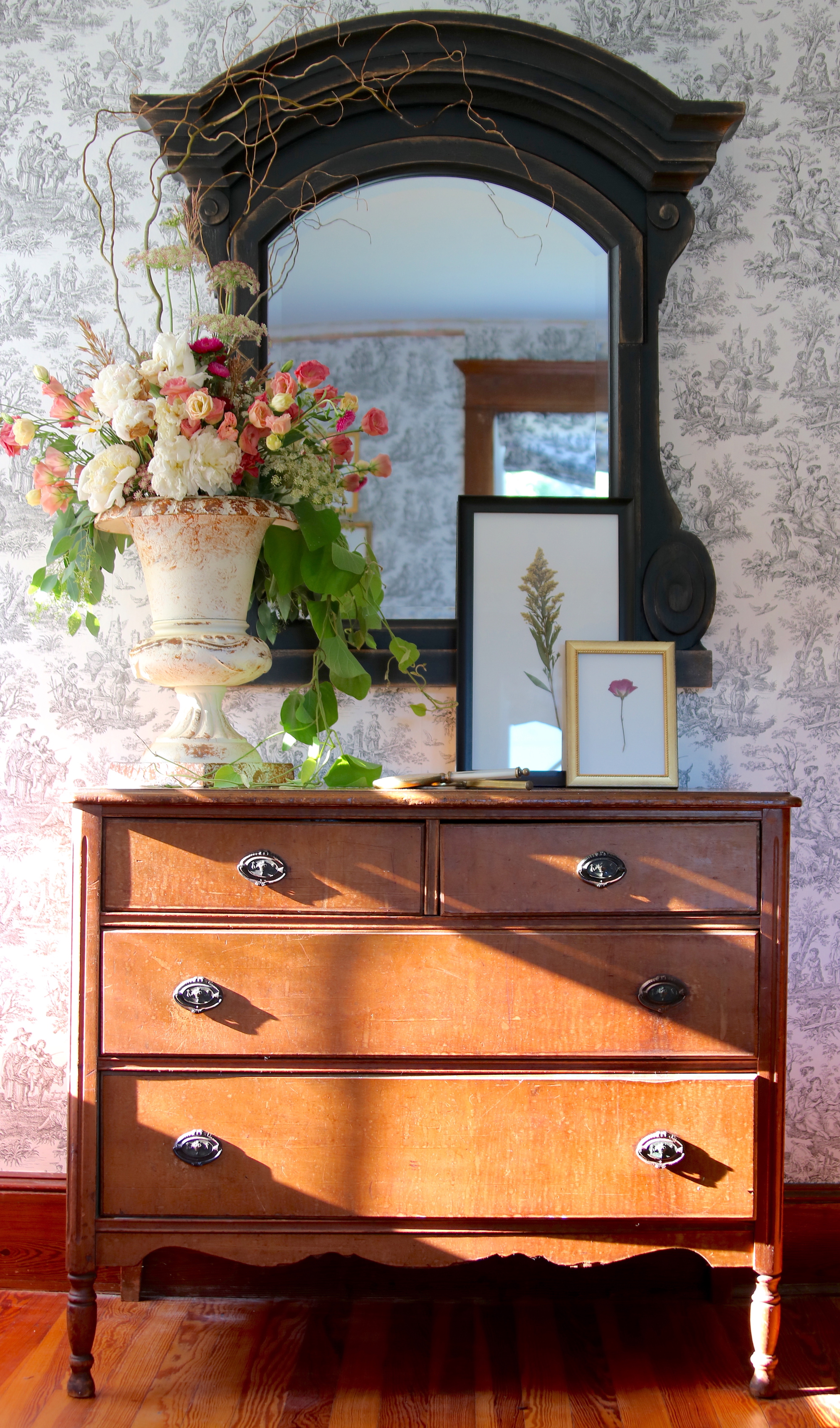 To keep the small dresser simple we played with scale by adding an old cast iron urn and a dramatic aged black wood mirror, inspired by an old window on the streets of Paris (I designed this piece at work). You'll notice a few framed pressed botanicals throughout the room which continue our botanical vibe.
We hope you love the room as much as we do and big thanks for all the lovely comments and enthusiasm lately. So much more farmhouse goodness to come so stay tuned! A big shoutout to our very own farmhouse flower girl, Earth Girl Flowers. Jill did an amazing job recreating old Dutch botanical arrangements throughout the house for a recent photoshoot.