THE BEST AND EASIEST NO-CHURN ICE CREAM YOU'LL EVER MAKE
Ice cream is probably the first thing I think of when it comes to summer desserts. It's nostalgic, it's prepared in many different ways with endless amounts of flavors and toppings, and like many comfort foods, there's always a fun debate over who makes it better!
Homemade ice cream has always been a bit overwhelming to me because of the process, especially if you don't have a dedicated appliance for making it. By the way, I have been asking Kris for a damn ice cream maker for the past few years and I'm always told, it takes up too much room and we don't need a small appliance that only has a single use. It pains me to admit it: he's totally right! Needless to say, homemade ice cream (without a machine) is actually pretty easy to make with just a little patience and planning. There are many hacks out there for a no-churn ice cream and so far this one is our favorite. Instead of hand churning, this three-step method of freezing, blending, then freezing again works perfectly (thank you Justin Chapple of Food & Wine for this genius trick).
It's berry season here in Upstate, New York so what better way to make ice cream than with blueberries? What I love about our recipe below, is that you can replace the blueberries with your fruit purée of choice or add-in your favorite crumbled craving! And have no shame for piling on those classic rainbow sprinkles, or as we called them growing up in New Jersey, jimmies. Happy ice cream making…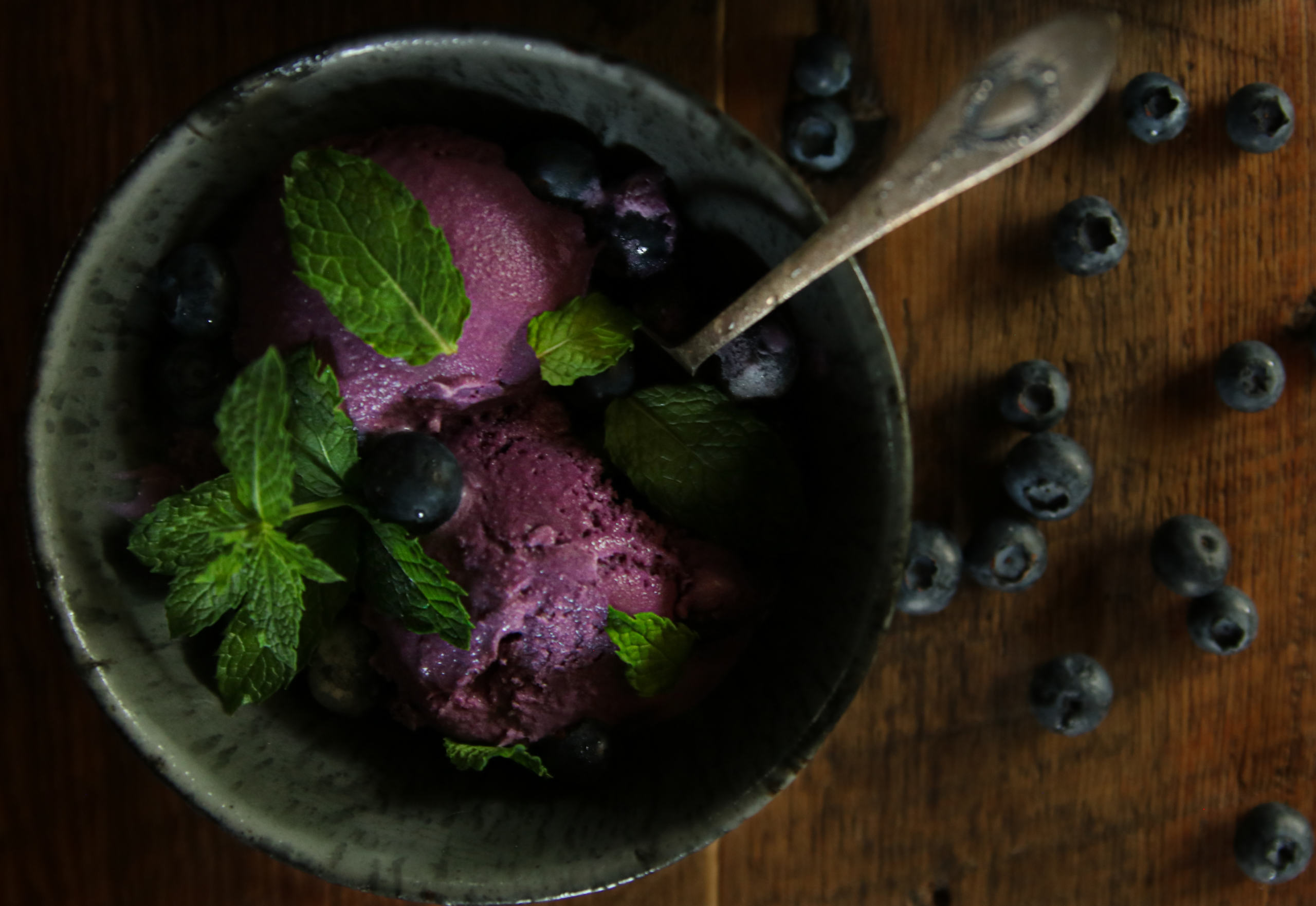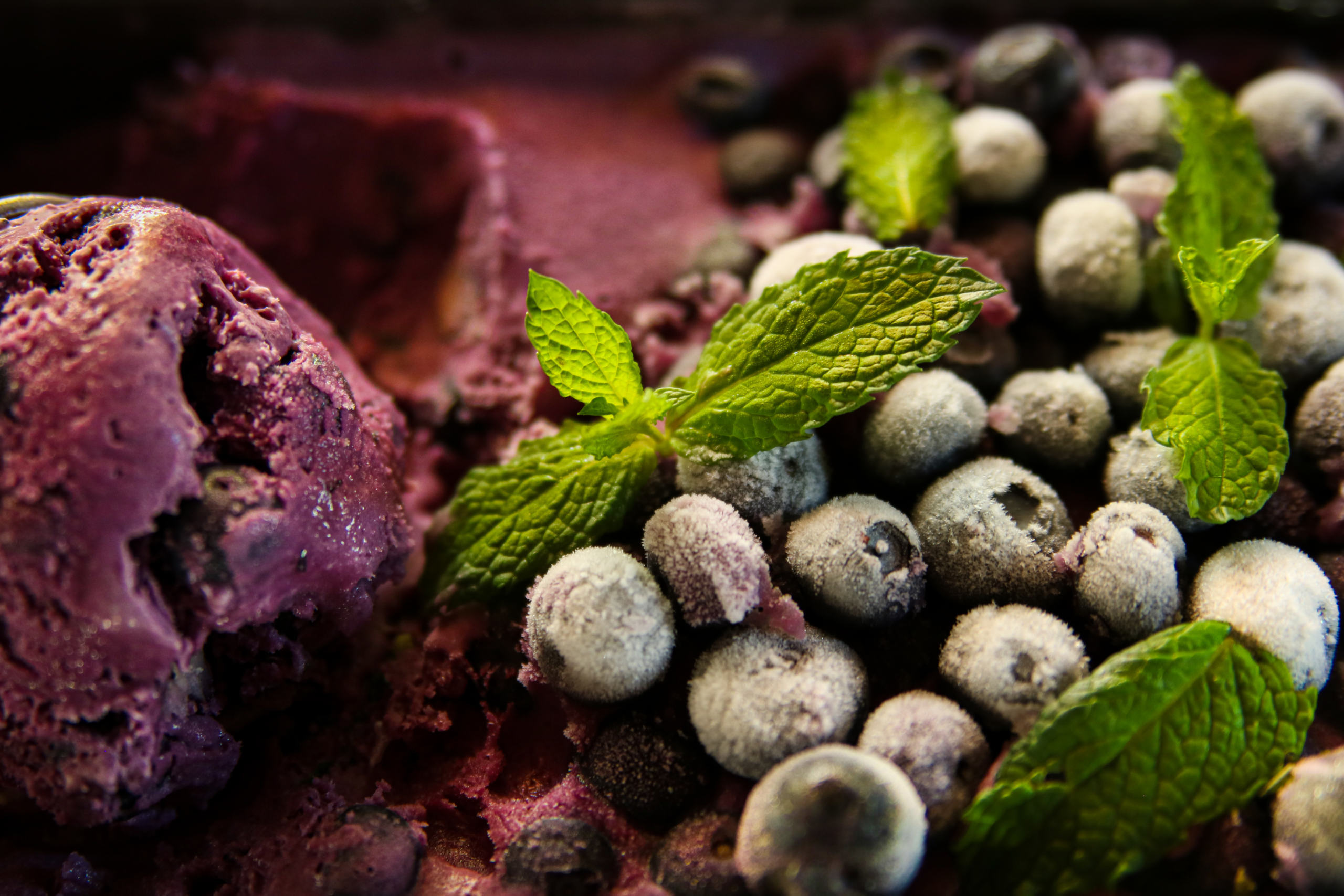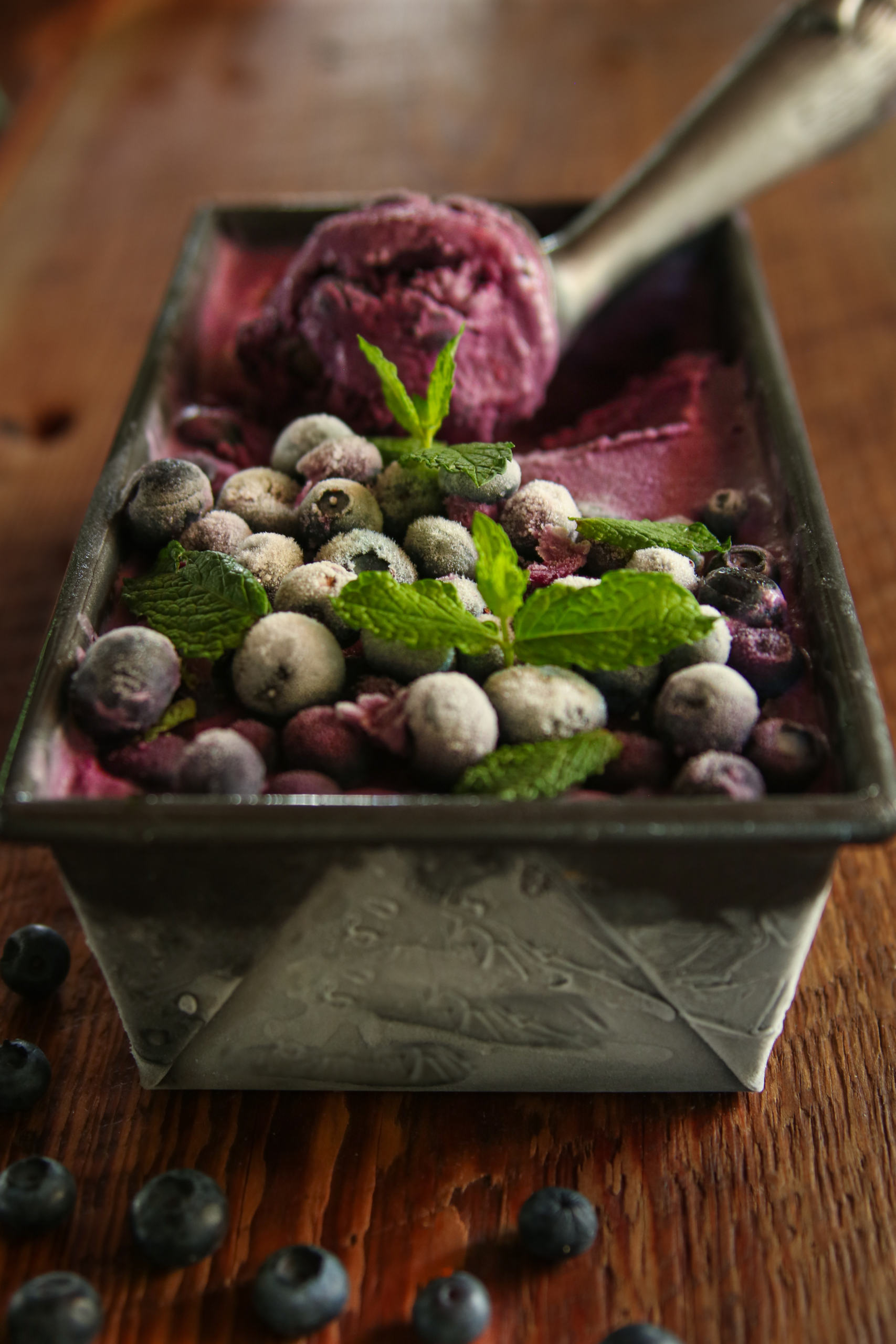 Combine 1/4 cup sugar, blueberries and lemon juice in a small saucepan over medium heat. Bring to a boil while mashing the blueberries. Purée blueberry mixture with a stick blender or food processor, strain through a fine mesh strainer. Set aside until cool.
Pour 1 cup of the cream into a saucepan and add the sugar and salt. Warm the mixture over medium heat until sugar dissolves. Remove from the heat and add the remaining cream, milk, and vanilla extract. Add blueberry purée and stir to combine. Chill in the refrigerator until cool.

Take your ice cream mixture and pour right into a large resealable Ziplock bag. By pressing out as much air as possible, seal the bag. Lay the bag flat in the freezer (tip: we rest the bag on a small baking pan to ensure it freezes flat) for a few hours, until frozen.

When the mixture is frozen flat, take bag out of freezer and start to bend and twist the bag to break up the ice cream. Add ice cream mixture to a food processor. Process mixture until you get a consistency of softened ice cream.

Scape the ice cream into any freezer safe container. Continue to spread out until smooth. Garnish the top of your ice cream with the extra blueberries you have and cover container with plastic wrap. Put back into the freezer for about 2-3 hours until ice cream in firm. Garnish with mint and serve.