We recently teamed up with our friends at Houzz magazine to feature the farmhouse all decked out for the holiday season (check out our feature here). Each year we create a cozy vibe for Christmas with simple decor all inspired by nature.
During the photoshoot we were also asked to create several distinct nature-inspired tablescapes. With the help of our dear friend and farmhouse flower girl, Jill Wiener of Earthgirl Flowers, we created three easy looks for your next holiday gathering.
Winter White
This is an all-white neutral look inspired by the snowy winters in upstate New York. We used vintage milk glass as vases for a simple monochromatic floral look with daucus carota and Queen Anne's lace put together in a loose arrangement. You can find milk glass everywhere nowadays, and it's so affordable, too! Along with her milk glass collection, Jill also brought over beautiful vintage plates with a floral pattern from her personal collection. White napkins with delicate lace trim are paired with brass flatware to complete the tablescape.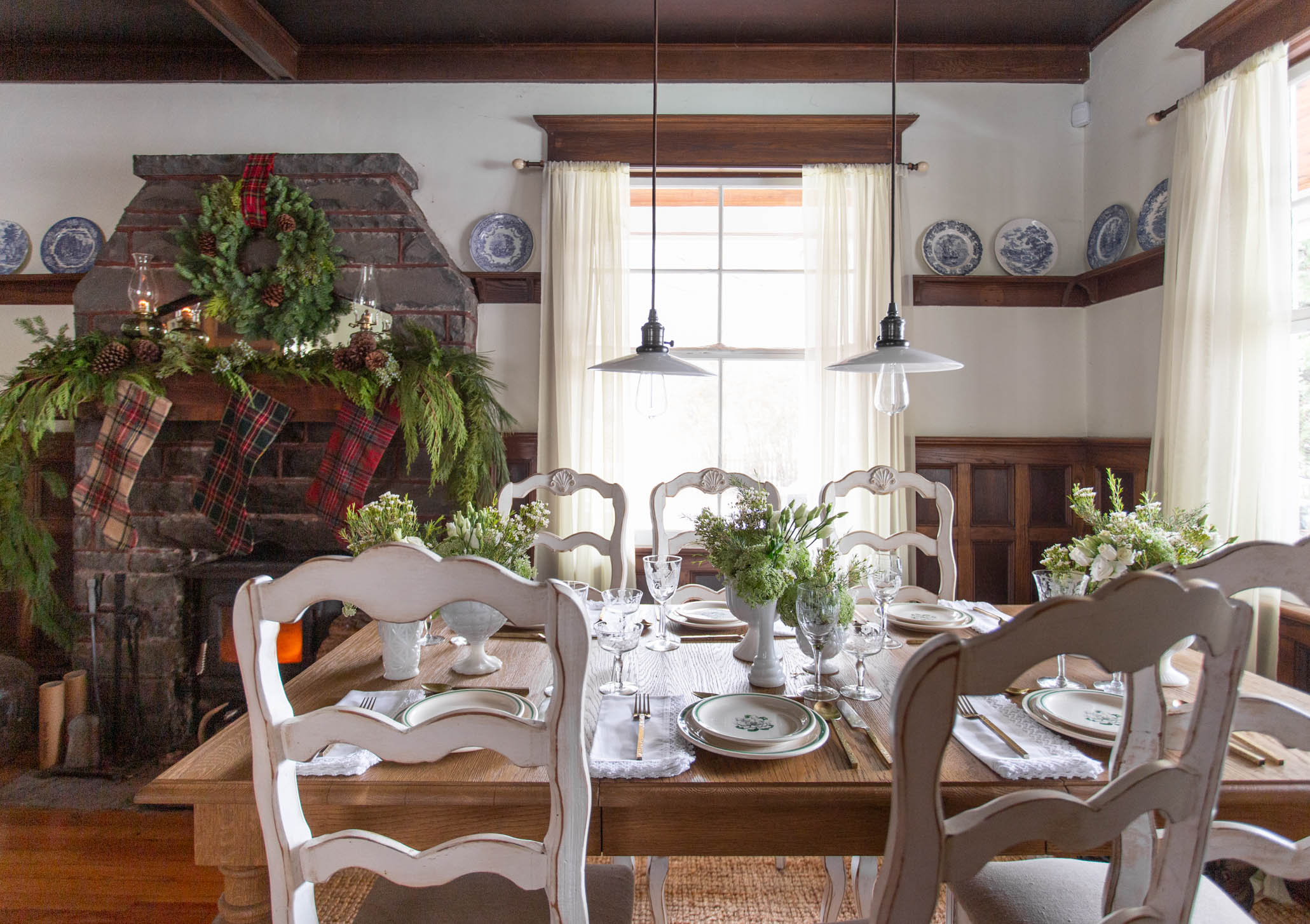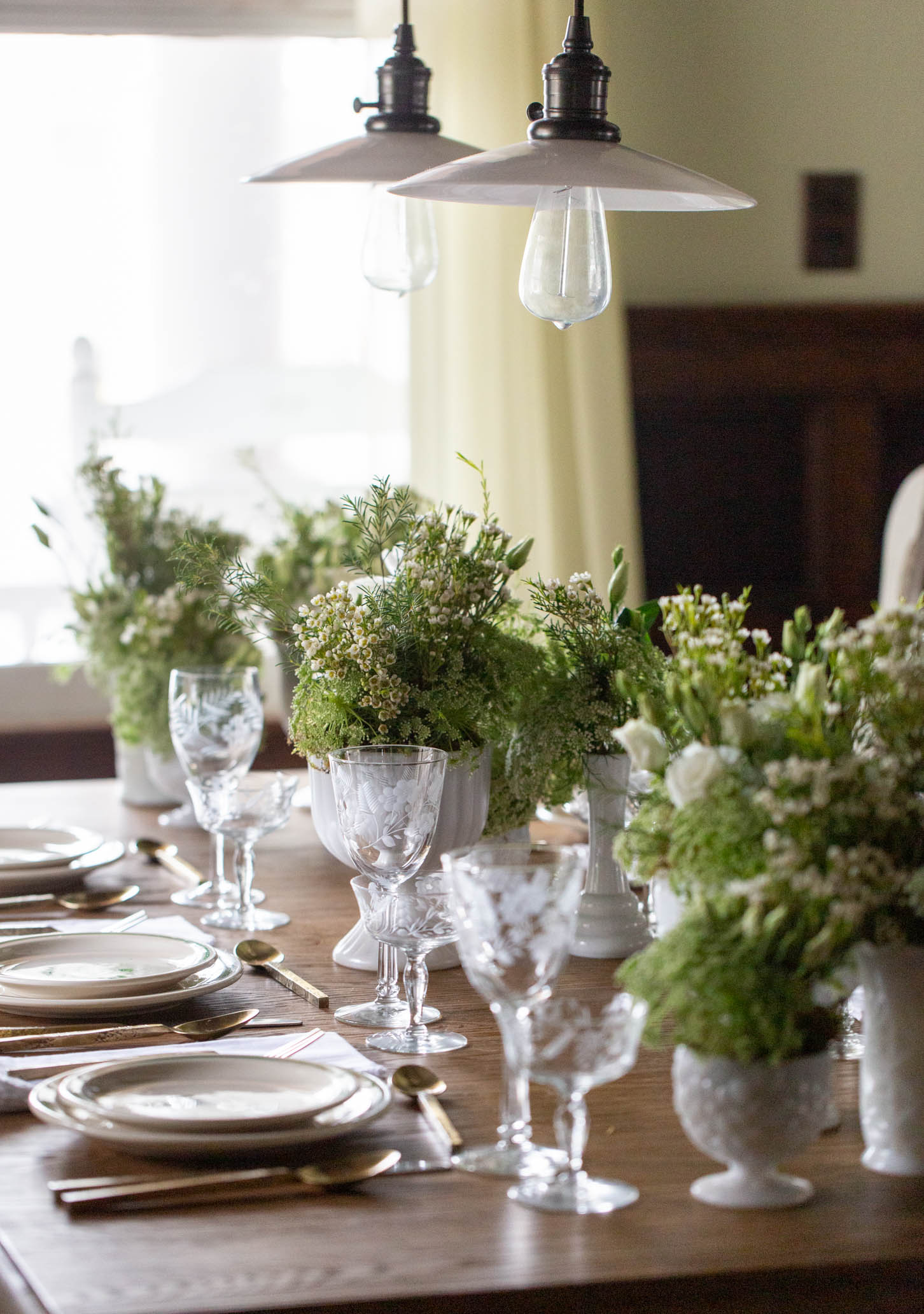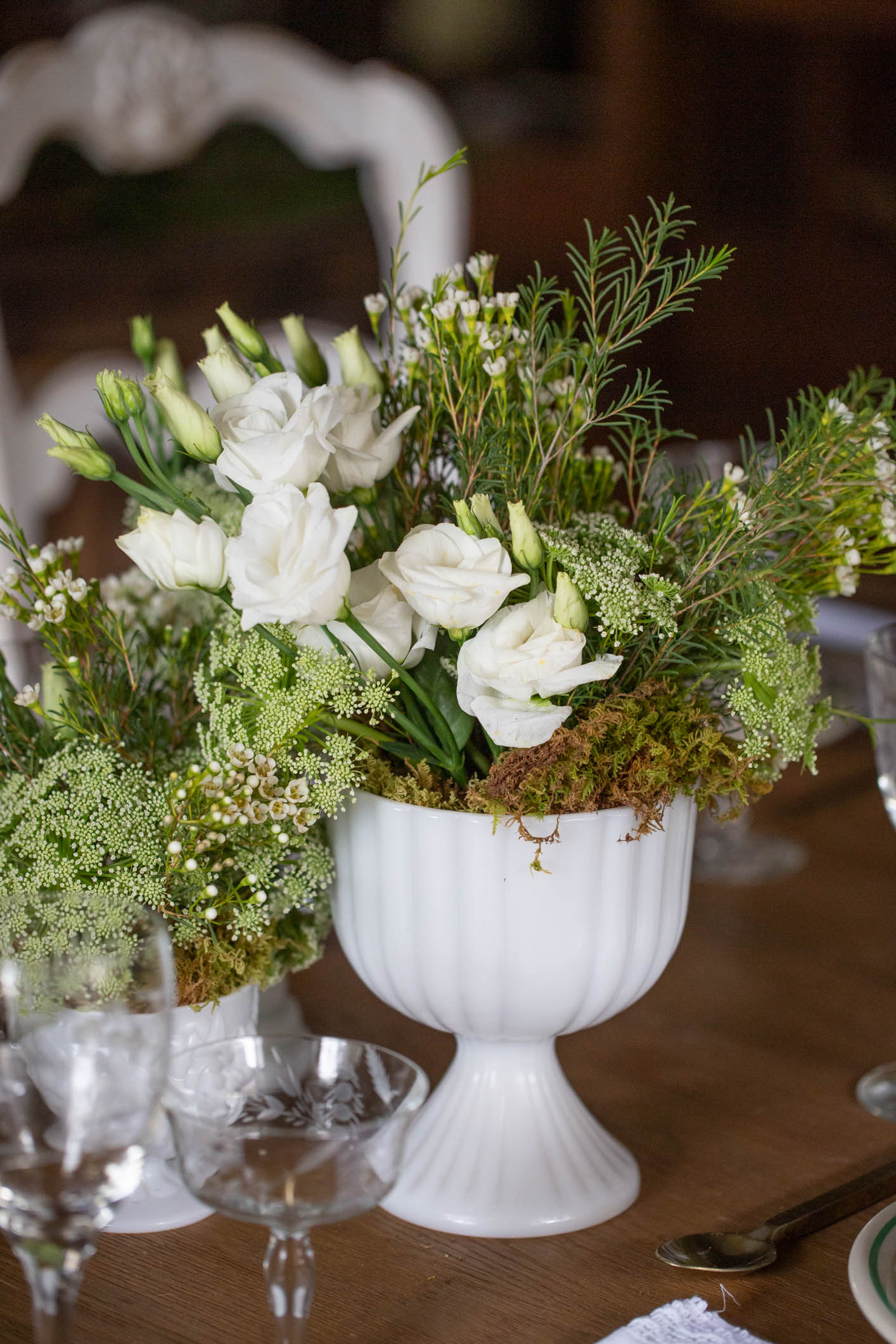 Design tip:
Don't be afraid to use different shades of white if you don't have matching sets of vases or plates.
You can get milk glass at yard sales, antique shops, and online (e.g., eBay or Etsy). Buy pieces in bulk for a better deal and an instant collection.
Be Jeweled 
Don't be afraid to use nontraditional colors around the holidays. With a bright and bold look with a deep jewel tone palette these floral arrangements include a mix of spray roses, Star of Bethlehem lisianthus, and carnations in vintage silver-plated urns and teapots. Jill kept the arrangements small and low so we could play around with placement on the table. To add some gold, we used Jill's white and gold vintage plates and our brass flatware. The naturally dyed linen napkins are from our home collection available online here.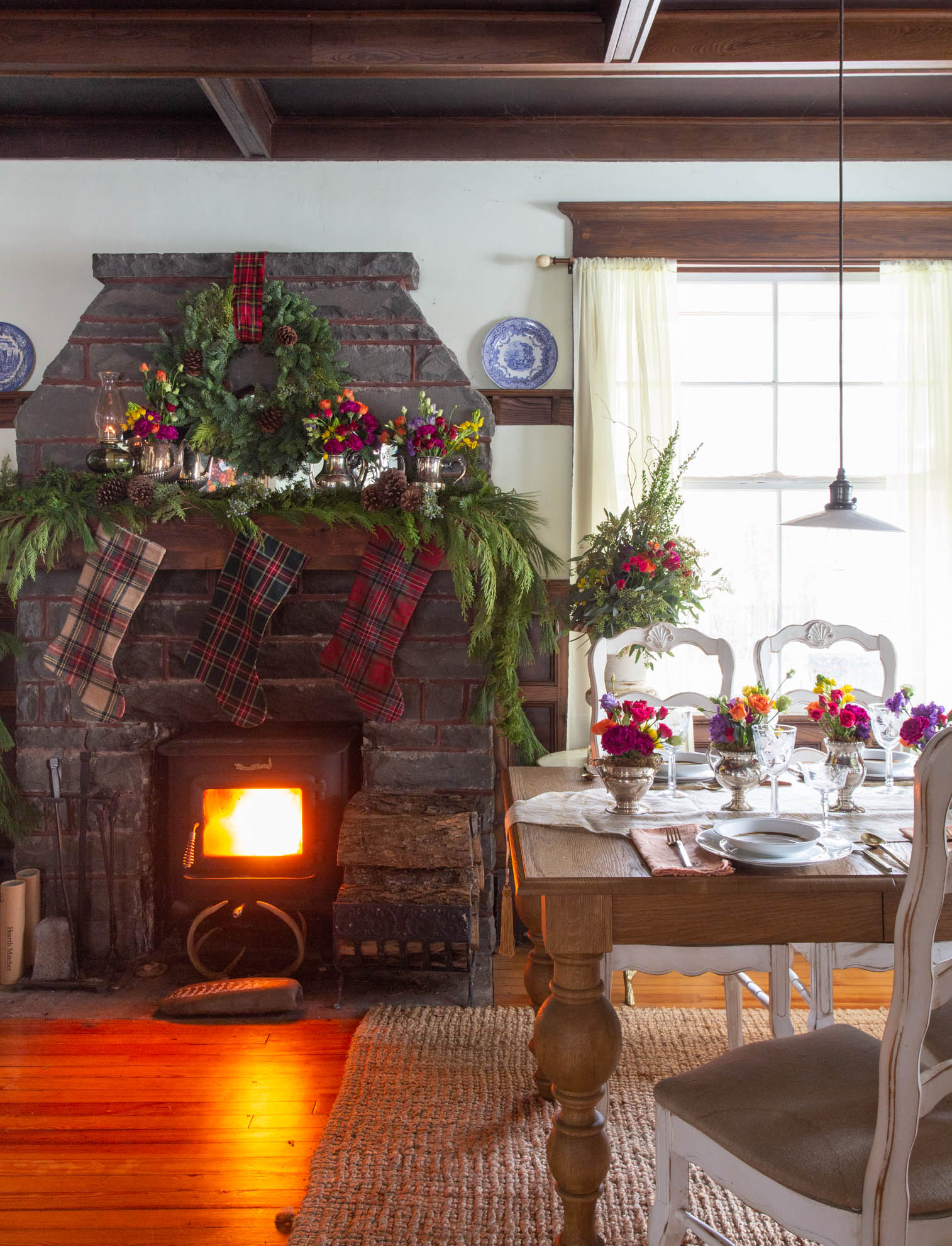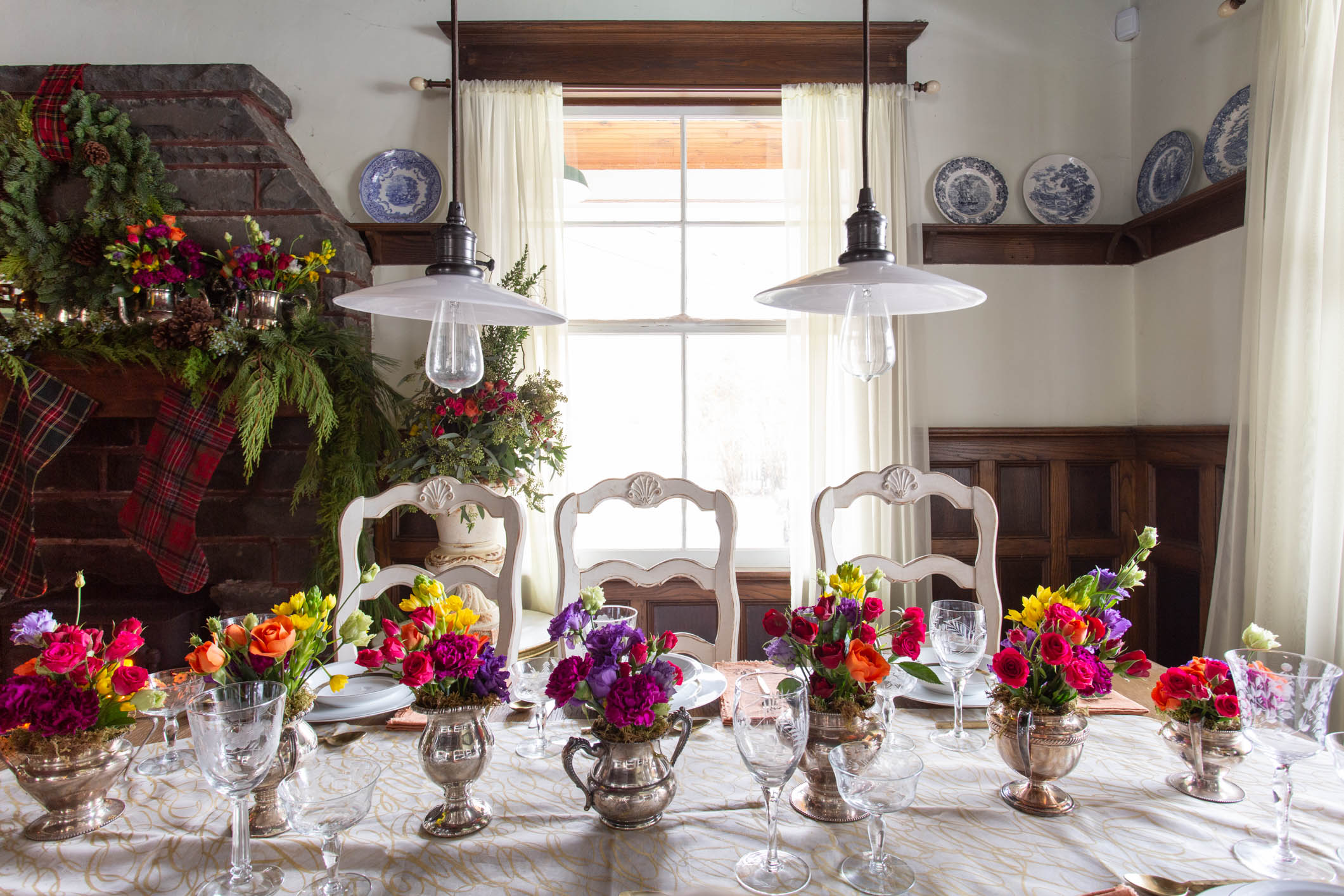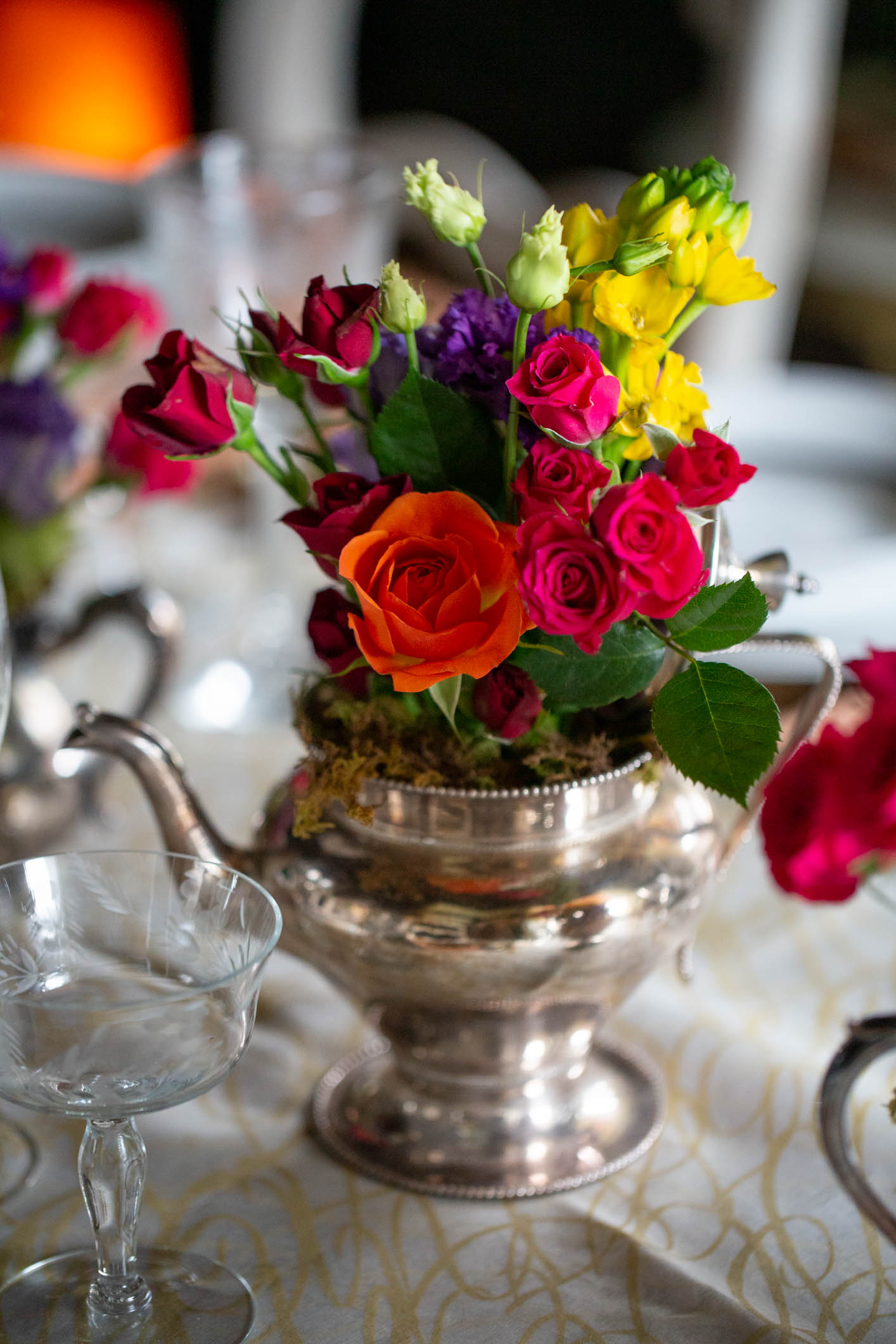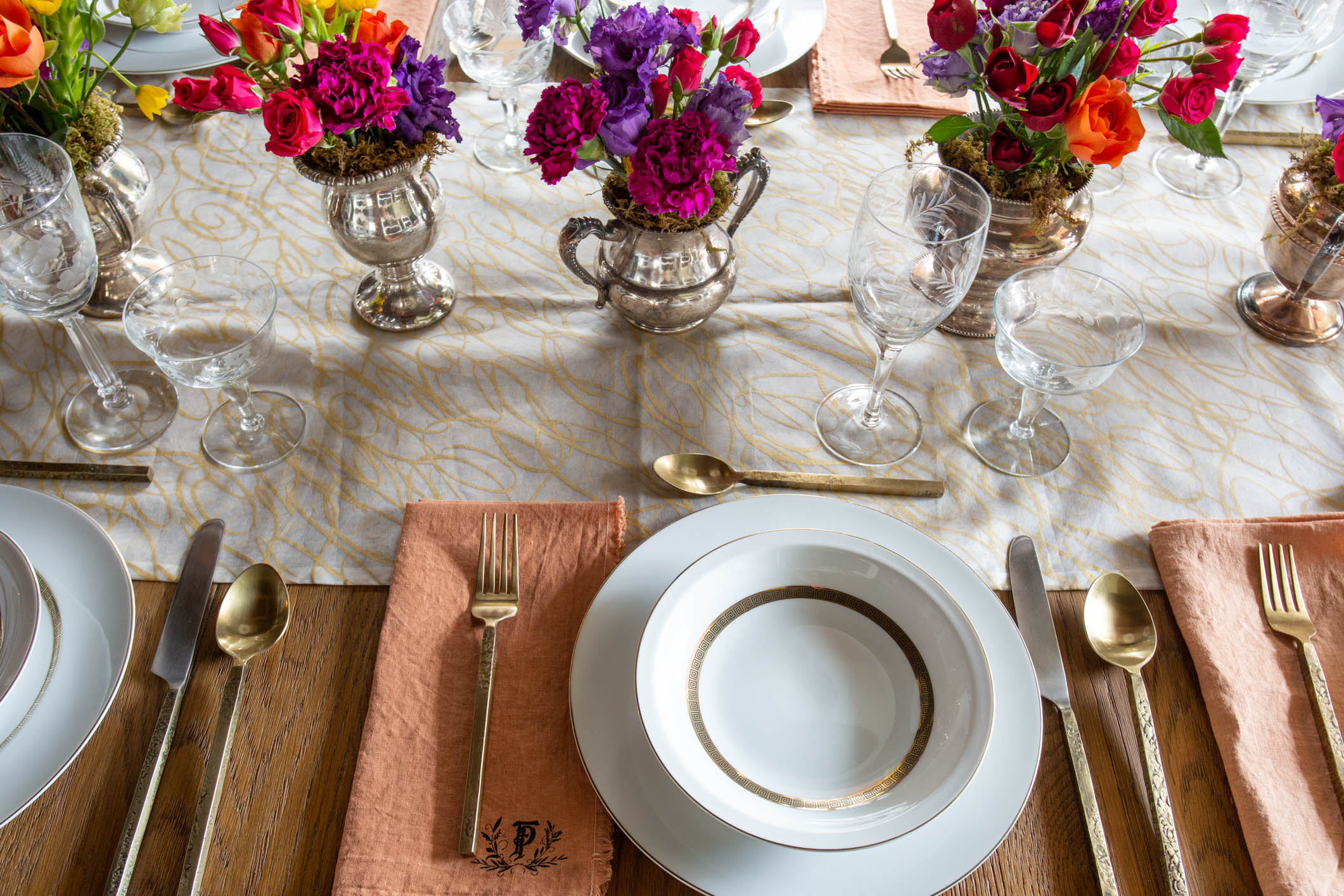 Design tip:
When styling your table, make sure you consider visibility across the table so you can see your guests.
Don't be afraid of carnations! They can easily be found in grocery stores at a very affordable price and in the right colors, they're gorgeous.
Forest Floor
This forest-inspired tablescape is perfect for a rustic holiday look and can all be foraged in your backyard by pruning evergreens and other greenery. Jill found twigs, pin cones, and abandoned birds nests during a foraging walk on her property. Vintage bird plates are paired with our handmade twig flatware and plaid napkins. The Forest Floor tablescape is our favorite! It goes well with our style and brings nature inside for guests to enjoy.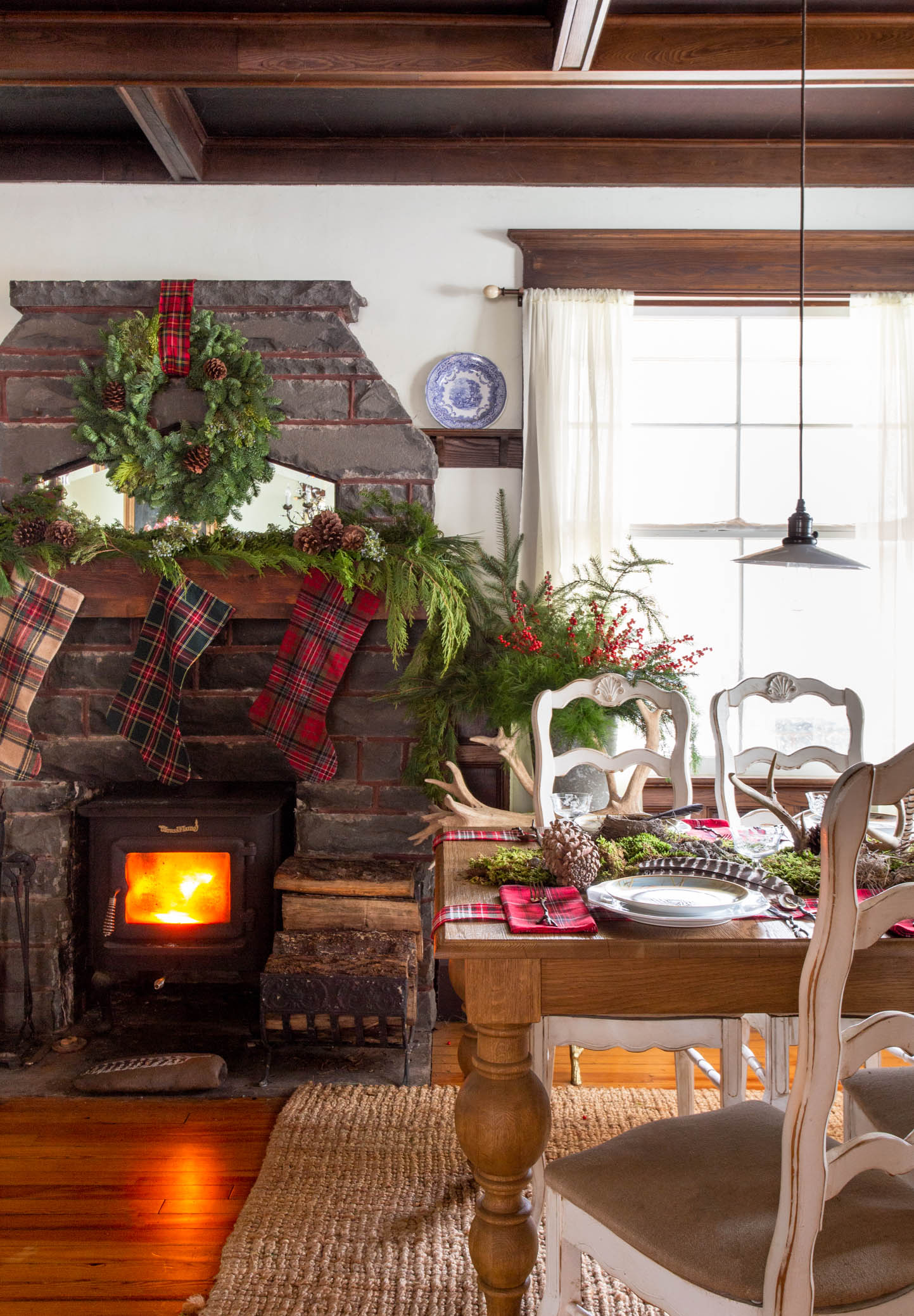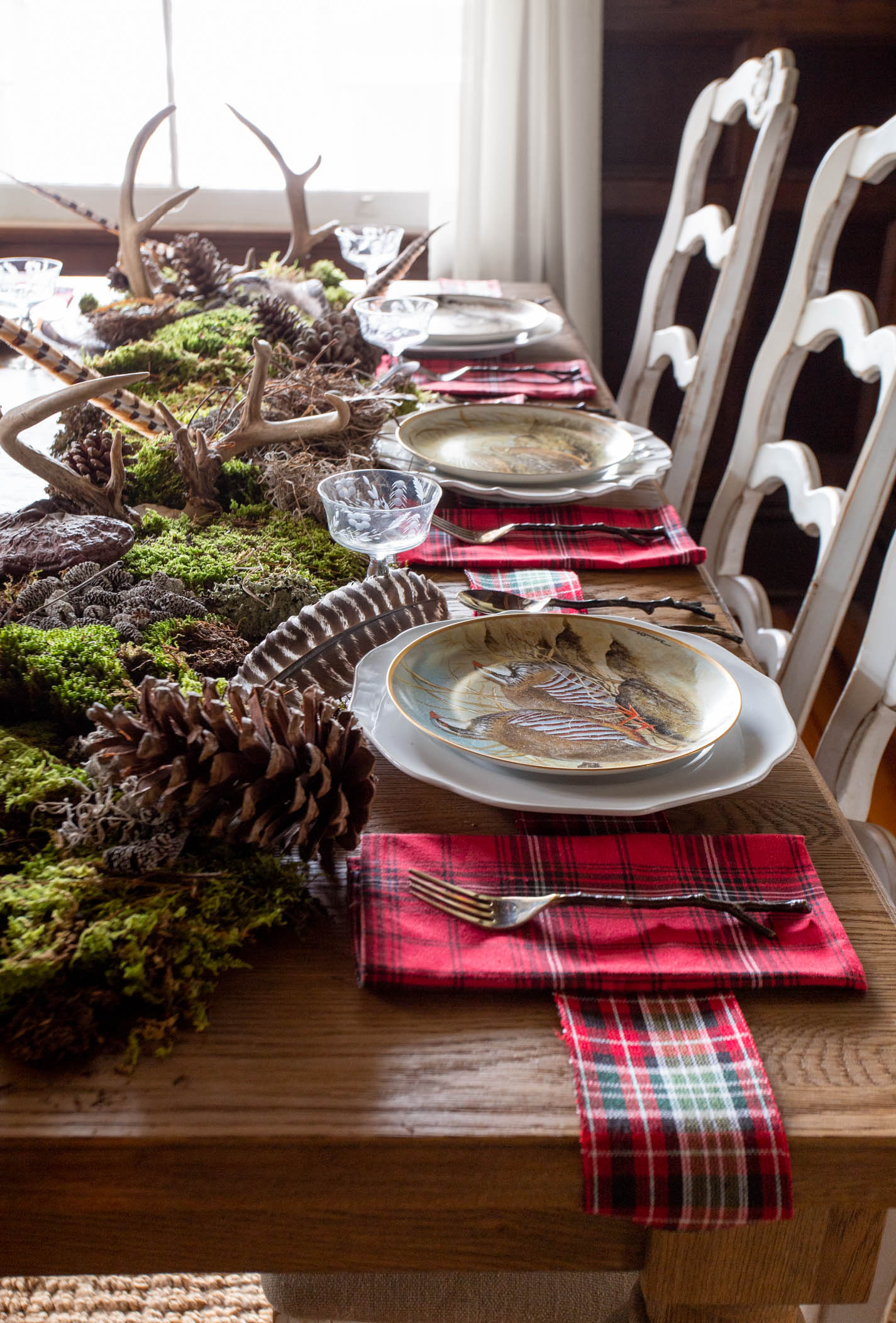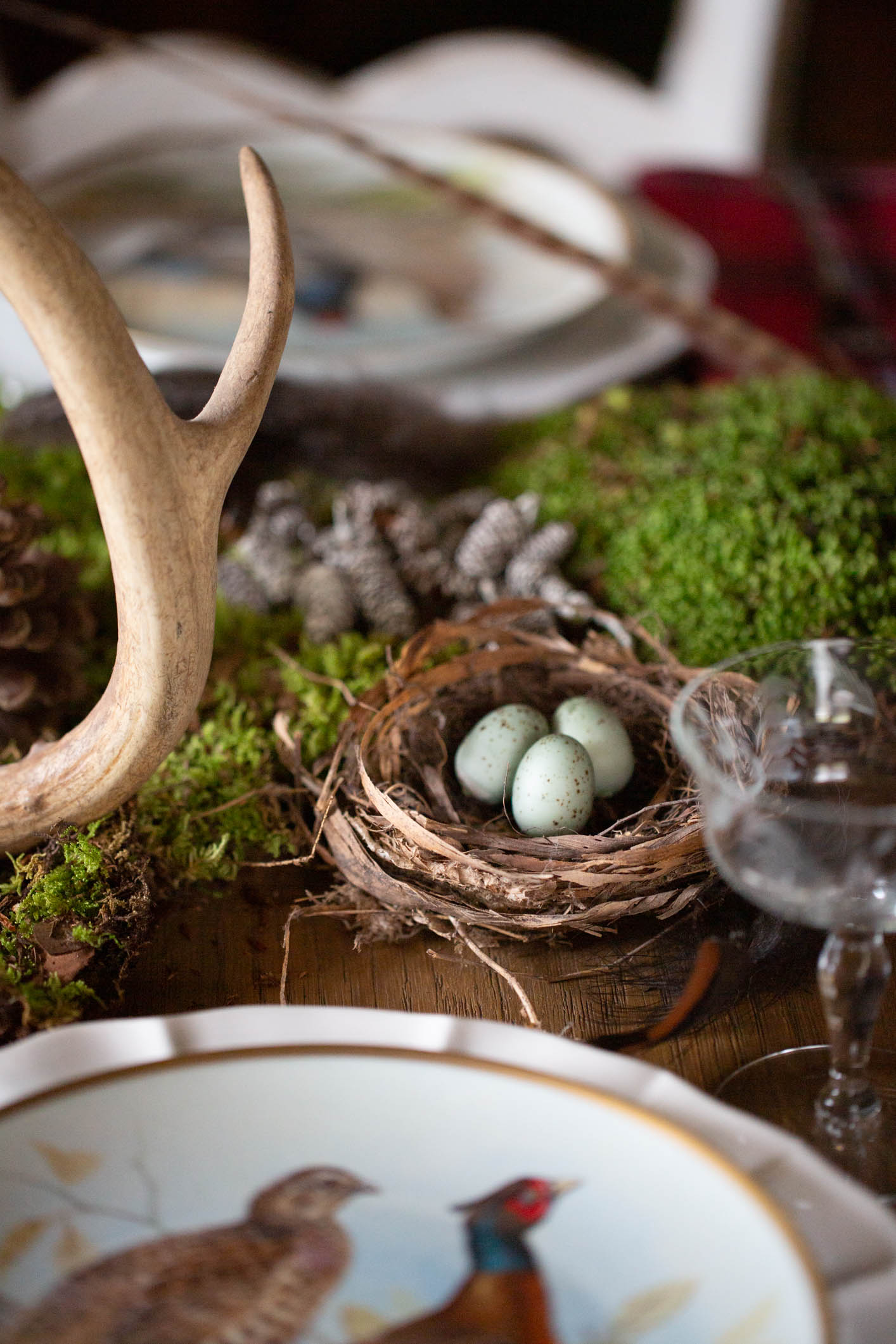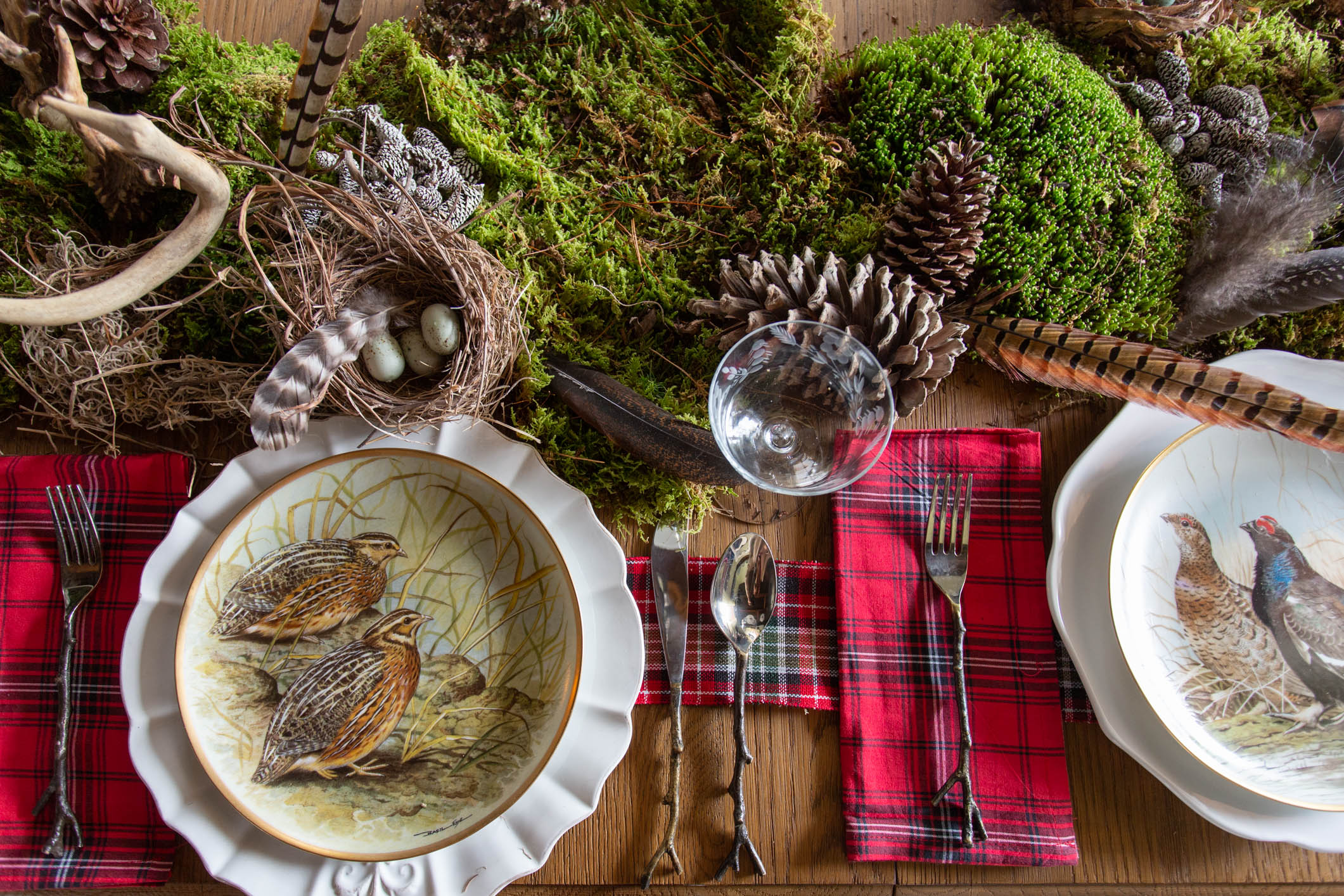 Design tip:
We added extra-thick plaid ribbon going down each side of the table for extra color and texture.
Don't be afraid to mix plaids, just keep your color palette cohesive. When in doubt, plaid it out!
Have a favorite tablescape you're inspired by? Recreate one of these and email us a picture for a chance to win at set of our hand-printed linen napkins. Email by January 5, 2019 at hello@thefarmhouseproject.com.