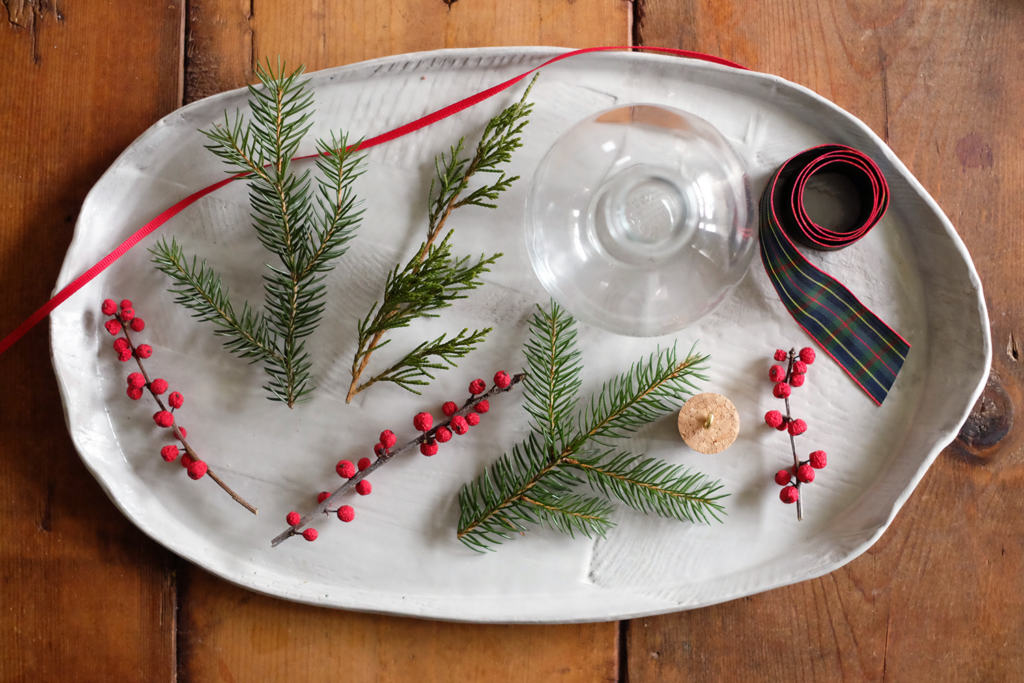 If you're like us, holiday decorating is a never ending affair. Despite an early Christmas-themed photo shoot, our pop-up shop, and sprucing things up for entertaining at the farmhouse, we're still decking the halls as we type. We love keeping things simple around the holidays and that means decorating with nature. Greenery, pine cones and winterberries from our property, found birds nests, and foraged antlers all mix wonderfully for the holiday season.
If you're in need of a few more ornaments to tuck into your tree or for great party favors for your guests, these glass ball ornaments are a quick and beautiful craft that anyone can whip up (even at the last minute).
Clip some greenery outside or snip a small branch off the Christmas tree. You know you wanted to even her out anyway! 
We got the small 8.5oz glass globes from Save-On-Crafts or you can find them in your local craft shop.
Take your greenery, winterberries and other small clippings and carefully place them into your glass globe. Use a chopstick to help position everything into place.
Screw the tiny hooks found at your hardware shop into the cork tops and tie thin ribbon into a loop around your hook. Make sure the cork top is inserted into the globe opening tightly. 
Finish your globe with a ribbon to match the colors of your tree or tablescape.