The perfect chocolate torte for spring & summer gatherings
This moist and delicious torte-like chocolate polenta pudding (Budino di Polenta e Cioccolata) is packed with the enticing flavors of lavender, cinnamon, almond, and orange. A quick dessert with a perfect balance of rich chocolate and fresh spring aromas, the recipe is now a seasonal farmhouse favorite. A flourless treat, the comforting qualities of cornmeal instead lends it a unique texture and flavor that we just love. Did we forget to mention it's gluten-free, too! See recipe below.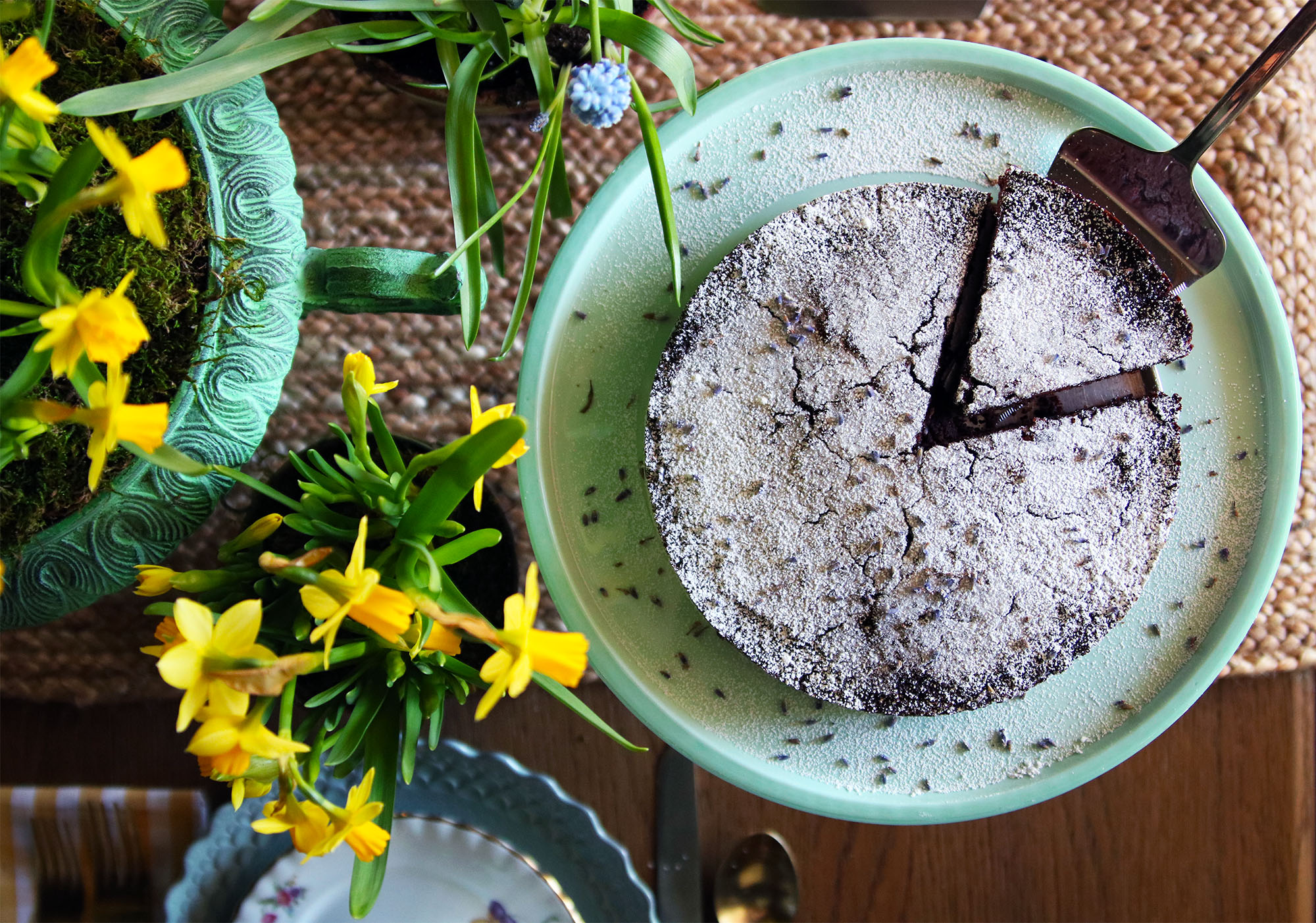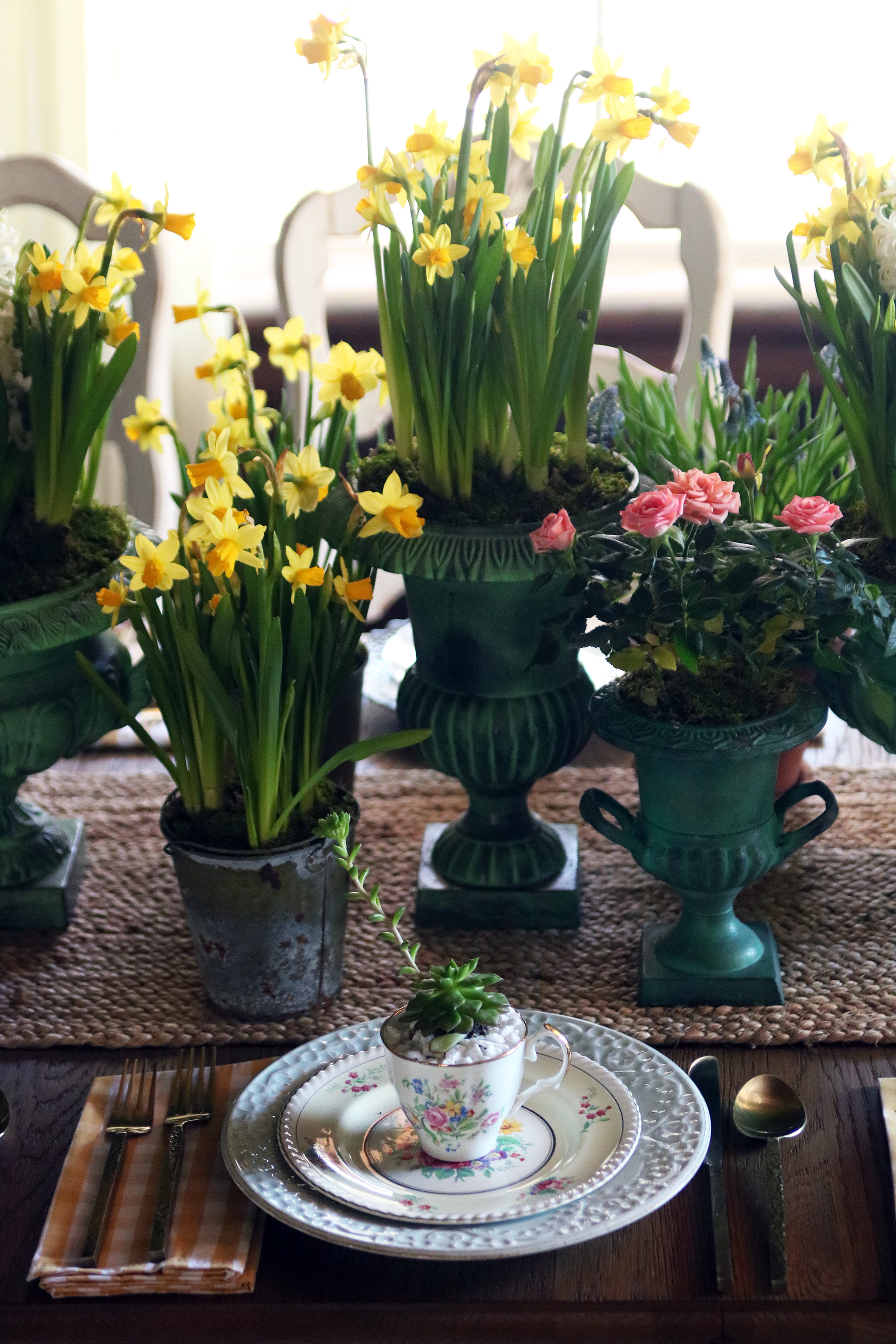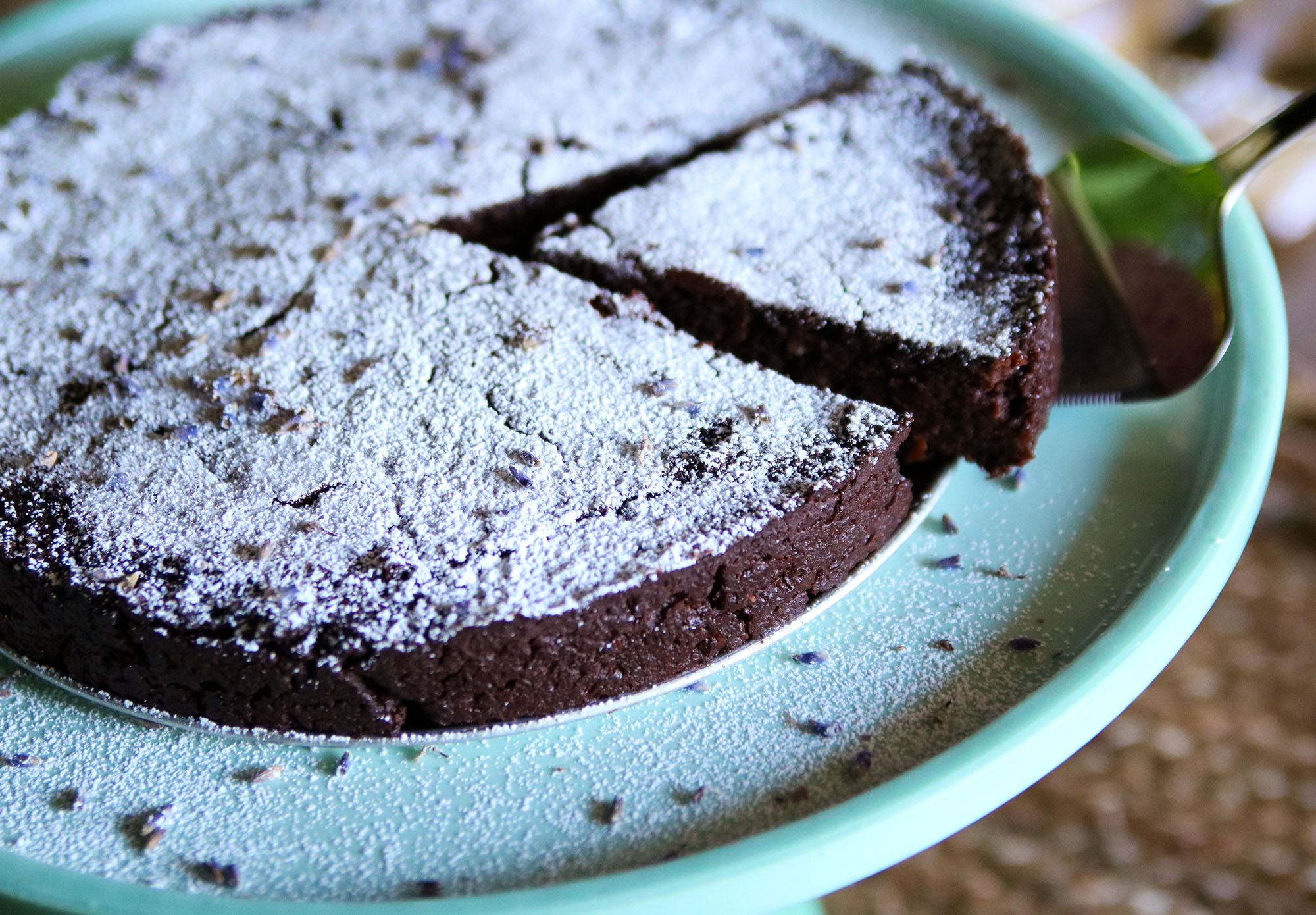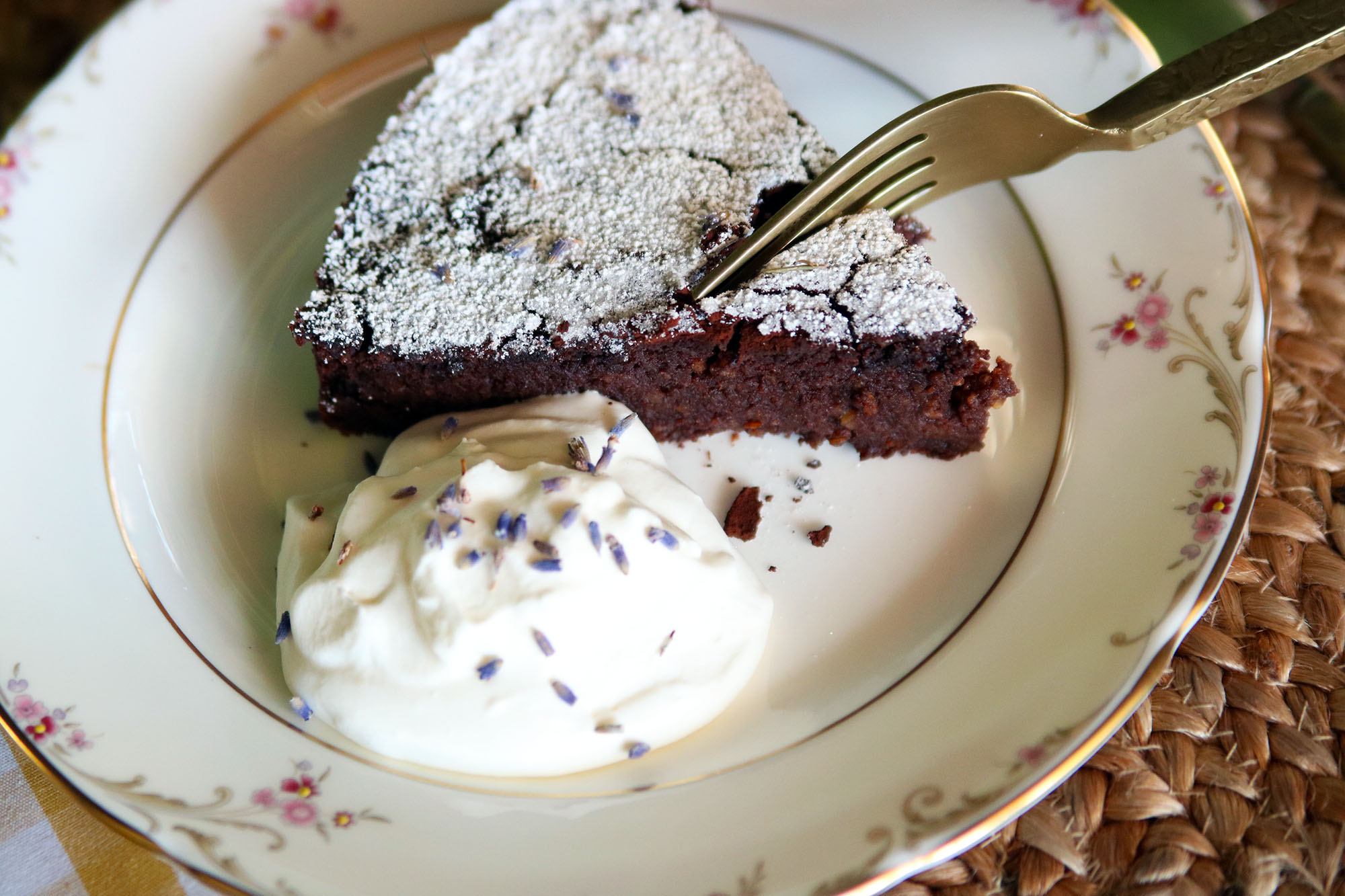 In a 2-quart saucepan bring the milk to the boil. Meanwhile, combine the cornmeal, the 1/2 cup sugar, and the salt in a medium metal bowl. Whisk in the hot milk until smooth.

Wash out the saucepan, fill it two thirds full of water, and bring it to a simmer. Cover the bowl with foil, set it over the water and cook 40 minutes; the polenta will be thick and stiff. Stir three or four times as it cooks and add water to the pan if necessary.

Meanwhile, preheat the oven to 350 degrees Fahrenheit. Butter an 8-inch springform pan. Finely chop three quarters of the chocolate and cut the rest into generous 1-inch pieces.

When the polenta is cooked, remove the bowl (or pan) from the water. Blend in the finely chopped chocolate, the orange zest, cinnamon, pepper, yolks, almond and lavender extract. Stir the cream into it. Set aside.

In a large bowl, whip the egg whites until frothy. Beat in the remaining 3 tablespoons sugar, and then whip to soft peaks. Fold a quarter of the whites into the non-cream chocolate-polenta mixture to lighten it. Then fold in the rest, leaving a few white streaks. Fold in the chocolate chunks with one or two strokes. Pour the batter into the prepared pan. Cover with the rest of the batter. Sift the cocoa over the top, then sprinkle with the sugar.

Bake 1 hour, or until a knife inserted at the edge of the pudding comes out with moist crumbs on it. Cool on a rack for 15 minutes.

Meanwhile, if desired, make the optional garnish by whipping the cream with the sugar until just thickened. Release the sides of the pan and set the cake on a plate. Serve warm or at room temperature, dusted with powder sugar and culinary lavender. Spoon some of the optional cream beside each slice.
Recipe adapted from "The Italian Country Table" By: Lynne Rossetto Kasper