A SALTY AND DELICIOUS TWIST ON A HALLOWEEN CANDY FAVORITE
Ask us what we think of when the subject of Halloween comes up. Candy Corn, obviously! It's one of the most nostalgic candies for Halloween that brings back so many childhood memories of the autumn season and trick-or-treating. Chicken Feed was the original name of Candy Corn (and I totally like this name better!) with production starting in the 1880s. The Goelitz Confectionery Company (now called Jelly Belly) manufactured the sugary—and divisive—treat. Brach's Candy Corn is most commonly found in grocery stores and the number one selling candy corn product in the US (it's also the best tasting in our opinion).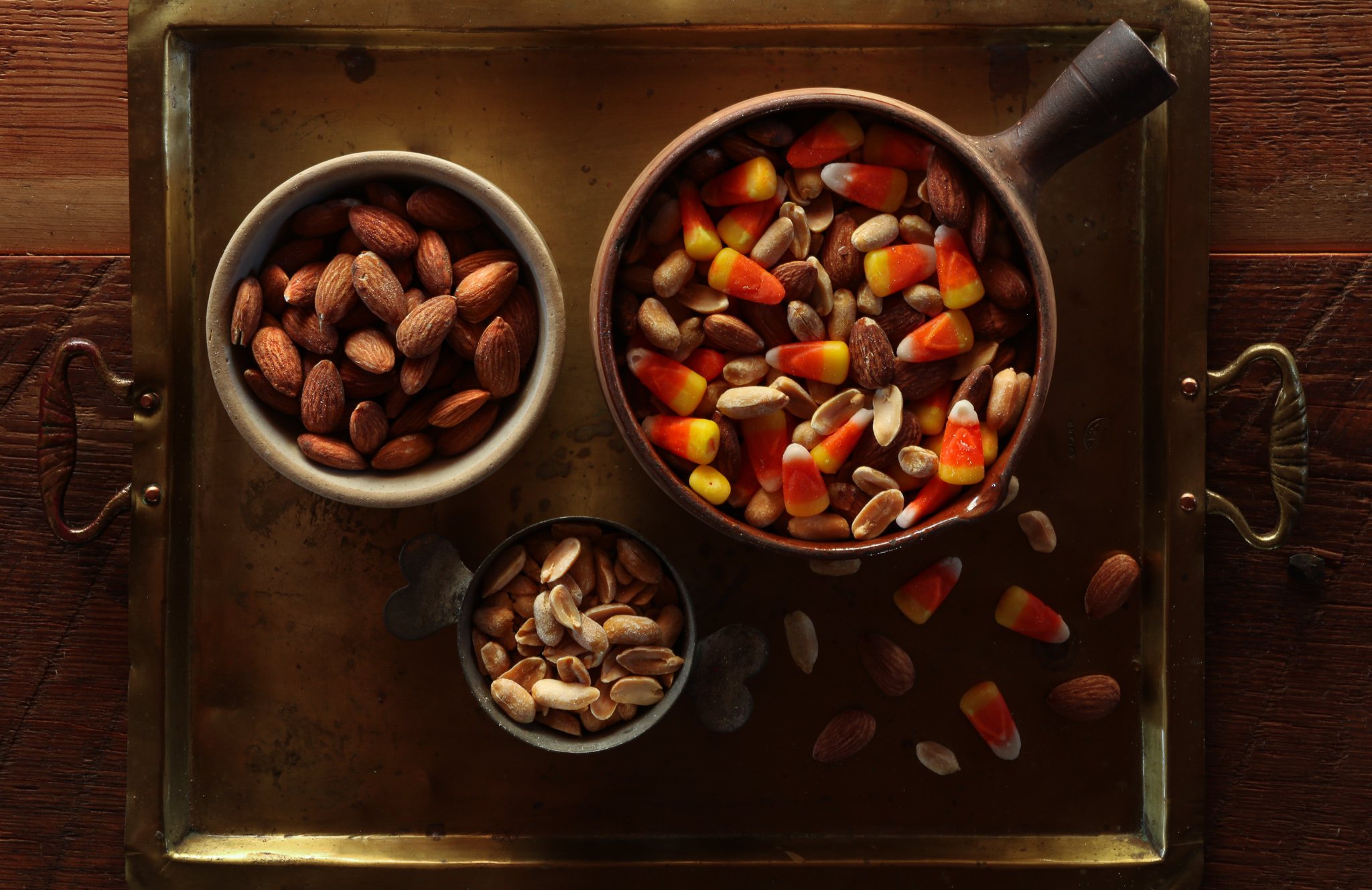 Candy Corn Caviar has been an autumn tradition of ours for the past several years. The taste and texture of candy corn can be polarizing but to us, it's perfection. Like most sweets, we thought it needed some nutty/salty goodness for balance. It's basically like a Halloween trail mix!
Take one 11oz bag of your favorite Candy Corn and place in a bowl. Add 1 cup of lightly salted peanuts, 1 cup of lightly salted almonds and mix together. You can also add your favorite type of nuts or granola. That's it! Super easy and a sweet and salty treat for happy hour drinks or an after dinner treat.